Get to Know Your New NAB President
In AAPC News
January 1, 2022
Comments Off

on Get to Know Your New NAB President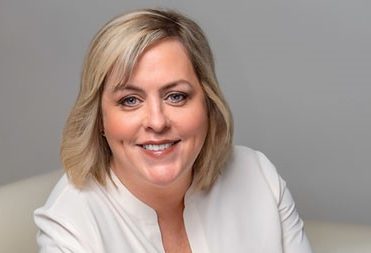 As AAPC grows its presence in our industry, strong, focused leadership is paramount.
Dedication and an unquenchable thirst for knowledge have been driving forces that have helped incoming AAPC National Advisory Board (NAB) President Colleen Gianatasio, MHS, CPC, CPCO, CPC-P, 
CPMA, CPC-I, CRC, CCS, CCDS-O, to flourish professionally. And her enthusiasm and desire to help others have fueled her ever-increasing involvement in AAPC.
Let's take a moment to get to know Gianatasio and learn what she brings to AAPC members as the organization continues to grow and make a name for itself as a leader in the industry. Here's what she had to say about the journey that led her to reach the helm of AAPC member leadership to become your new NAB president, serving the 2022-2025 term.
The Path to Presidency
To put into perspective the road I've traveled to get to the NAB presidency, let's rewind more than 20 years to when I first started out in the health insurance field. I had been in healthcare on the payer side for many years before I obtained my first certification. At the time, I was leading a team that handled provider requests for claims adjustments. We had different workflows for the various types of provider adjustment requests, and they were driven by the codes being submitted. It was at that time that I decided I needed to learn more about medical coding.
I was hooked on coding from day one and knew this is where I would spend the rest of my career. My first class was taught by Lynn Nobes, CPC, CPPM, CPC-I, CEMC, who also led the Albany, N.Y., local chapter. I achieved my Certified Professional Coder (CPC®) certification in April and was offered a position on my company's ICD-10 implementation team in December of that year. As my passion and level of enthusiasm grew, so did my thirst for knowledge. While serving that team, I pursued additional credentials and passed my Certified Professional Coder-Payer (CPC-P™) and Certified Professional Medical Auditor (CPMA™) exams. And I didn't stop there. I also became an AAPC Approved Instructor, which gave me the opportunity to share my passion and knowledge with others. During this time, I also stepped up my involvement in my local chapter by becoming an officer.
Finding My Niche
It was around the time when ICD-10 was implemented that I was fortunate to be introduced to the exciting world of risk adjustment. I worked with an amazing team for many years. My work in risk adjustment sparked my interest in clinical documentation improvement (CDI), which is what I specialize in today. As director of outpatient CDI, one of my primary responsibilities is to educate and work with providers on accurately capturing their patients' severity of illness and help them to get credit for the great care they provide. It is gratifying to be part of an industry that is helping to improve patient outcomes through collaborative efforts to produce more accurate and comprehensive documentation and coding.
Paying It Forward
I was serving as an officer for the Albany, N.Y., local chapter when I learned that the application period for applying to be on the NAB was open. I felt fortunate to have been a part of ICD-10 implementation and to be able to work with one of the best risk adjustment teams, and I wanted to share my knowledge and expertise on a larger scale. I appreciated what I had gained from AAPC and wanted to give back.
I was elated when I found out I was selected to be a part of the 2015-2018 NAB under Jaci Kipreos, CPC, COC, CDEO, CPMA, CRC, CPC-I, CEMC. During my first NAB term, I served on the Inpatient Hospital Committee that helped AAPC with rolling out the Certified Inpatient Coder (CIC™) credential. I also served as chair of the Thought Leadership Committee. As president-elect of the 2018-2021 NAB under Michael Miscoe, JD, CPC, CASCC, CUC, CCPC, CPCO, CPMA, CEMA, AAPC Fellow, I oversaw all committees this past term, which furthered my ability to serve AAPC membership in a big way.
Looking to the Future
There is no better time than now to be in this industry! I plan to spend the next three years ensuring that AAPC members feel empowered to write their own tickets career-wise. There is so much value to being an AAPC member; I want to make sure that every member knows that if they are willing to put in the commitment, AAPC and the NAB will be by their side to support them in their professional endeavors. In addition to making sure members know they are a top priority, I'd like to make AAPC the first name that comes to mind when people think about the business of healthcare.
Words of Wisdom
Success starts with a good foundation, and for me, this included a great education and an amazing support system. I am a true believer in lifelong learning, and I feel this is what gives me the perseverance to keep looking for where I have room to grow professionally. I have two bits of advice to share that have always served me well:
If you want something, don't hesitate or be afraid to go for it with all you have. When I look back at all the success I have had, there was always an initial feeling of fear or self-doubt that I forced myself to push past, and that has made all the difference.
When you do achieve personal success, don't forget to turn around and offer a hand to someone behind you who is traveling their own path. Pay it forward.
I look forward to meeting many of you at HEALTHCON 2022, March 27-30, in Washington, D.C.!
Latest posts by Stacy Chaplain
(see all)