I'd Like to Thank Everyone
In AAPC News
January 1, 2022
Comments Off

on I'd Like to Thank Everyone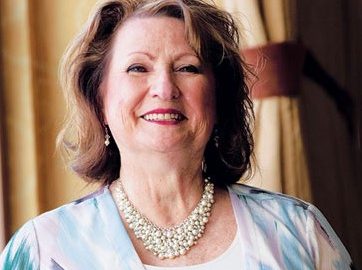 If I've been a positive influence or inspiration, please pass it forward.
When I was 17, I was asked to occasionally fill in at the front desk of my family doctor's office. I had no idea that those two or three hours spent answering phones and working with a "pegboard system" would lay the first block in the foundation of my career in medical coding, billing, and, eventually, consulting. The duplicating layers of the pegboard system taught me the importance of checks and balances and had a logic that I have followed throughout my career.
Built a Career Block by Block
I've worked every job in a medical office with the exception of "provider." I've been the night cleaning crew and the front desk receptionist. I've done medical transcription and been a medical assistant to physicians (before there were formal medical assistants) and an office manager. I've made hospital rounds with physicians and even administered vaccines. Block by block, I was building the knowledge base that I now use daily. Each job provided an additional layer of understanding about the workings of an office.
Seven years after that first job, I began working in a pediatric office, where I had a dual role that included extrapolating physician charges from patient hospital records. Sometimes those paper records were two or three manila folders full, measuring two or three feet high. I wrote the name of the patient, physician, date, and service on a piece of yellow legal paper and turned it in to the billing office. It was tedious yet fun work and was my earliest introduction to coding.
My corporate trainer, mentor, friend, and a past AAPC Member of the Year, LuAnn Jenkins, is the reason I took the Certified Professional Coder (CPC®) exam in 1999. With her encouragement, I spoke at the AAPC national conference in Atlanta many years ago. At that conference, I met people who changed my career. I was asked to be a part of an AAPC speakers group and, for the next few years, I traveled the country, giving lectures on topics of interest. Working with the speakers group, my knowledge was stretched and grew as I learned from others about presenting and teaching. I'm grateful to them.
Dedicated to Helping Others
In 2002, I ventured out on my own as a consultant and have never looked back. I also became more involved in my local chapter in Lansing, Mich., which often served as a testing ground for the lectures that I would later present nationally. Someone who has also been a friend, confidant, and phenomenal word smith editor is Charla Prillaman, CPC, CPCO CPMA, CPC-I, CCC, CEMC. We formed a friendship during our time on the National Advisory Board, which quickly blossomed during our time on the AAPC Chapter Association Board of Directors (AAPCCA BOD). Along with many others, we worked tirelessly to create formation documents and define the structure of the BOD. There are so many people to thank — too many to list — however, Judy Wilson, CPC, COC, CPCO, CPB, CPPM, CANPC, CPC-P, CDEO, AAPC Approved Instructor, and Brenda Edwards, CPC, CDEO, CPB, CPMA, CPMS, CRC, CPC-I, CEMC, served on the BOD while I was chair and I not only consider them to be dear friends, but also recognize them as having had significant influences in my life and career.
One of my proudest accomplishments is the success of the BOD. While AAPC's past President Reed Pew had a practical need to form the AAPCCA BOD, he also had the foresight to give the group room to organize and structure itself from within. Each person who has served on the Board and every local chapter should thank him for his aplomb in leadership. Robert Pelaia, Esq., CPC, CPCO, and Suzan Hauptman, CHC, CPC, CEDC, CEMC, leaders who are each well known in their field, were part of the sub-committee that created the structure of rotation of BOD members that's still in use. They deserve a big thank you for their hard work on the Rainbow Coalition. My love for the local chapters was fostered by AAPC Director of Local Chapters Marti Johnson. She and her department have worked hard to make local chapters successful. We all love and appreciate Marti.
In March 2020, COVID-19 cleared my schedule completely. I am still participating in audio conferences, however, and am in the throes of writing and giving lectures on the 2022 updates to CPT® and ICD-10 and the Medicare Physician Fee Schedule final rule.
Nice Matters
My mom was a humble waitress who treated everyone the same, with kindness. Whether a mayor, a teacher, or a janitor, she was nice to each. I can be strong-willed, direct, and sometimes a bit opinionated. But in the end, I try to follow mom's example: Listen and remember to be kind. I've been surrounded, supported, and encouraged by amazing people throughout my career. Along with the pegboard system (which I still have in my files), my connections have made an impact and contributed to my success.
It has been 50 years (ouch) since my first medical job, and I still love what I do. I am humbled if someone says that I have been a positive influence on them in some way. When asked to write this article, I was told that I am an inspirational leader in the industry. That leaves me speechless, which is rare!
Sage Advice
Drawing on a lifetime of dedication to her profession, Jill M. Young, CPC, CEDC, CIMC, provides inspiration to us all and shares this wisdom:
Be prepared! Listen to things that you don't think you need to know. Your duties might change. An opportunity might present itself.
Do the research. Don't just ask for the answer. Learn where to find the answer. Know the "why" and the "where." Knowing both will help you to recall or find answers quickly the next time.
Question when you sense that something is wrong. Whether it is a payment that feels off, assigned codes that feel wrong, or just that feeling in your belly that says something is off, pay attention to it. You won't regret it. Your "coder's gut" is a real thing, and having it is an asset.
Thanks, for all you do for AAPC membership and the business of healthcare, Jill!
Latest posts by Renee Dustman
(see all)