Motivated Auditor Ticks All the Boxes
By Robin Goudy
January 1, 2022
Comments Off

on Motivated Auditor Ticks All the Boxes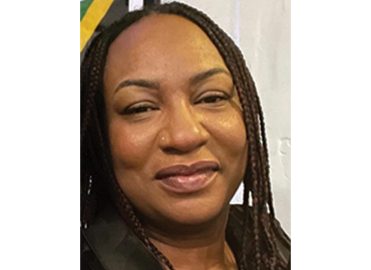 Meet the president of the Stockbridge, Georgia, local chapter.
Niata Hudson, CPC, CPB, CPMA, CRC, has been an AAPC member for seven years. She has worked in healthcare for 11 years, coding and auditing for eight. No stranger to multitasking, she balances her current professional role as an auditor with her personal role as a newlywed and mother of four (a full-time job in and of itself). Hudson is also proud to serve as the 2022 president of her 200-member Stockbridge, Ga., local chapter, and looks forward to a successful new year.
A Spark of Curiosity
Hudson's career journey began as a clinical medical assistant. As she met a vast number of patients and listened to their stories, she became curious as to how these stories turned into numbers and why it was important to healthcare payers. She quickly found AAPC during her research on medical billing and coding, and the rest is history. After hard work and much patience, she became a Certified Professional Coder (CPC®). Her current role as an auditor allows her to share her expertise and make it easier for the next person who may be starting or changing careers.
Eager to Learn More
As she began attending her local chapter's meetings, Hudson admired the professional way the slide presentations were put together — something she wanted to learn more about. The announcements about upcoming events also piqued her interest; and after a long bout of observation and reflection, she decided to get involved in her chapter. Her eagerness to eventually serve as president came as a surprise to no one.
Taking the Lead
As president, Hudson wants members to know that local chapters are for their benefit. She considers it critical to connect with neighboring chapters to form a community partnership that fosters professional development and career enhancement. Her plan is to encourage seasoned members to mentor those in need, as well as create more educational opportunities within the community on a rolling calendar, fostering opportunity to teach members how to become speakers within their own chapter.
Hudson's advice to anyone in the healthcare field and to those changing careers is to get involved via networking. Don't be afraid to ask for help, and volunteer to help in return. Volunteering is how your path to knowledge will begin.
Latest posts by Robin Goudy
(see all)