Take Steps to Reduce Payer DRG Denials
January 1, 2022
Comments Off

on Take Steps to Reduce Payer DRG Denials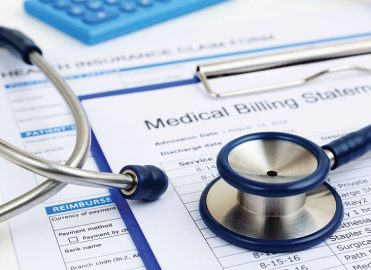 When clinical validation is the reason for the denial, it's also the solution for a successful appeal.
Many providers have noticed a significant number of payer denials of their inpatient claims, with remittance advice stating that the diagnosis related group (DRG) is not supported by clinical evidence. As coders, we have been taught that if the provider stated the condition, we may report the code. Payers don't necessarily agree. Here's what to do when the provider's word isn't enough to support the claim.
Understand What the Payer Sees
Payers have been increasingly scrutinizing codes that raise the DRG and accompanying payment to determine whether the stated condition is supported by evidence. Claims that are high risk for scrutiny and denial often contain one diagnosis code that is a complication or comorbidity (CC), serving to raise the DRG and reimbursement.
The Medicare severity DRG (MS-DRG) structure is based on severity of illness and risk of mortality. Although there are some exceptions, many DRGs are divided into three tiers that include:
1. A standard DRG with the lowest reimbursement for that group;
2. A DRG with CC, equating to a higher reimbursement for that category; and
3. A DRG with major CC (MCC), that allows the highest reimbursement for that group.
With this structure, one can see that when only one CC/MCC is reported, the payer is likely to scrutinize the documentation for clinical evidence that the condition is adequately supported in the record.
The following examples demonstrate this occurrence:
Patient A presents with shortness of breath, is treated for several days, and discharged with the principal diagnosis of pneumonia. Within the record, the coder finds that acute respiratory failure has been documented. If that is the only CC on the claim, the payer will likely scrutinize the record for actions that clearly support this condition. Did the patient require management interventions such as mechanical ventilation, intubation, BiPAP, or CPAP? If the record does not show documentation that respiratory support was necessary, the payer is likely to challenge the acute respiratory code and revise the DRG to the lower level and reimbursement.
Patient B is admitted for general surgery, which is performed and appropriately coded for the condition and procedure(s). Within the record, the coder finds documentation of acute blood loss anemia and reports this code. If the record does not show documentation — for example, that treatment was directed to this condition or that lab values are supportive of the condition — the payer is likely to challenge the acute blood loss anemia code and revise the DRG to the lower level and reimbursement. Treatment support would include interventions such as blood product transfusion or administration of medications.
These increased activities show that the coder should be diligent in documentation review, particularly when application of one CC/MCC is reported. If clear evidence is not found, the provider should be queried for clarification of the condition.
Assess the Need for an Appeal
The movement toward value-based reimbursement reveals several underlying reasons why claims may be denied and indicates focused payer activity. It's important that you distinguish the difference between coding denials and clinical validation denials. Payer internal system edits, coding, and clinic resources and guidance can blur the lines between a coding denial and a clinical validation denial.
Assuming that the claim has been denied or downcoded by the payer, you now need to carefully review the denial for opportunities to appeal. While every denial may not be appealable, the provider should be proactive in identifying patterns and trends as they establish and implement methods to minimize denial activity through focused data collection. A team approach is frequently the most practical means to reach desired results and should include input from coding, clinical documentation improvement (CDI), auditing, compliance, finance, revenue cycle, health information management, contracting, and other departments, as indicated.
The denial trend is unlikely to improve if specific reasons are not identified and managed. Contract language should be clear regarding clinical decision making, billing parameters, and general rights to appeal. Vague and/or ambiguous language creates difficulty in revenue management and reversing denials.
Identify and Address Risky Business
Many hospital systems target an overall denial rate of 5 to 6 percent of total claims billed. It's equally important to include all claims requiring rework by the staff. As you review reasons, certain areas of risk will likely emerge. Strong data collection will be key in identifying areas of weakness with a focus on the following areas:
Payer rejects and front-end errors
First pass yield rate percentage of paid claims on initial submission
Claims paid on appeal indicating necessary levels of appeal necessary to overturn the denial
Top reasons for denials
Top DRGs denied. Data may reveal that certain DRGs, certain providers, or certain payers are at high risk for denial, allowing the provider to make these areas a priority for review, education opportunities, and improvement.
Denials upheld compared to denials overturned
It is crucial that coding and CDI teams work together proactively to strengthen record content and reduce denials. If they cannot agree on the DRG, a suitable process should be implemented to ensure that the most accurate billing is submitted and that the record clearly supports all codes reported. There should be no assumption that a denial is correct. All denials should be reviewed for content, that codes are reported to the highest level of specificity, and that billing is correct and complete.
Training Is Paramount
Ongoing scheduled training is critical to strong revenue cycle management. Ideally, a training schedule should be initiated that includes key staff and key topics. Annual review of new codes is necessary, but inadequate without additional educational efforts. Most systems can generate multiple revenue-related reports that can be used to track and trend your denials. Utilize this data to identify revenue deficiencies and customize training programs.
Denials are very costly, time consuming to appeal, and delay revenue, even when the denial is overturned. It is labor-intensive to determine causes, initiate an appeal, and monitor for a response. Best practice is to create and implement strategies to improve your revenue stream.
Latest posts by Dorothy Steed, COC, CPMA, CPCO, CEMC, CPC-I
(see all)