2021 E/M Guidelines FAQ – January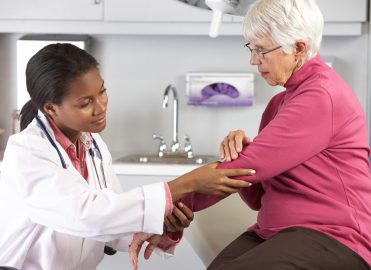 AAPC's senior VP of products answers more of your questions about coding for office and other outpatient services.
Ever since the release of the new 2021 evaluation and management (E/M) guidelines for office and other outpatient services, AAPC has been conducting numerous trainings through webinars, virtual workshops, conference sessions, online courses, and multiple articles in Healthcare Business Monthly and the Knowledge Center blog. In the May 2021 issue, we started to answer frequently asked questions about how the E/M guideline changes affect documentation and coding. In this article, we answer 10 more questions.
Your Questions Answered
1. Sometimes we have providers who will bill a lower visit since they referred the patient to the hospital. Should we recommend that they no longer do this?
I recommend that they code the level of E/M they performed. They need to report a code that represents their work.
2. My providers are insisting that any new problem is moderate risk. How do I explain the difference between an undiagnosed new problem with uncertain prognosis versus an acute, uncomplicated illness or injury? For example, they are saying that if someone comes in with an upper respiratory infection that this would be considered moderate.
An undiagnosed condition will usually require other diagnostic services or evaluation to determine a definitive diagnosis. For example, a breast lump that will be further evaluated to rule out breast cancer. An upper respiratory infection would be considered an uncomplicated, acute illness, which would be low risk for the complexity of the condition.
3. For obstetrics coding, does the condition have to affect both mother and baby to be considered a high-level risk?
You should base the severity of the condition on the treatment and care provided to the mother. The baby's condition would be considered only if it impacts the treatment of the mother.
4. For an office visit billed in addition to a preventive visit, how do you document properly to show E/M is warranted?
You can bill for the preventive service in addition to a problem visit using the office visit codes. Payers that allow for both services to be paid require modifier 25 Significant, separately identifiable evaluation and management (E/M) service by the same physician or other qualified health care professional on the same day of the procedure or other service to be appended to the E/M service focused on the patient's acute condition.
5. How would we score a patient encounter when the patient's chronic condition is not at goal? They have limited data, and there is no prescription drug management.
Chronic not at goal is moderate; limited data is low, and it depends on the risk for the treatment plan. Using the two components you provided, this would be code 99213 for an established patient.
6. We are a specialty office. When we review a test from another physician for a consultation, do we count it?
Yes, a test from another physician would be considered an external record. You can count the review under data.
7. We've referred a patient for a colonoscopy to a specific provider. When we get the test results, can we count the review of the results and then, if we call the specialist to discuss them, can we count category three?
Yes, you can count the review and the discussion under Category 3: Discussion of management or test interpretation in the Levels of Medical Decision Making (MDM) table in CPT®. In the documentation, you need to include the pertinent information obtained from the discussion.
8. Would documentation of "my personal interpretation of MRI" be sufficient to justify the Category 2: Independent interpretation of tests documentation requirement?
Yes, the statement indicates the provider performed an independent interpretation. As long as the provider is not billing separately for the interpretation, it can be counted under Category 2 for data complexity.
9. When would you have a surgery without risk?
All surgeries include some risk. Under MDM, surgical risk refers to the risks identified for that patient. It could be risk based on comorbidity or underlying conditions, or procedural risk that makes the surgery riskier than usually associated with the procedure.
10. Can time spent doing a prior authorization or peer-to-peer review be included as time-based?
Yes, if the activities are being personally performed by the provider on the same day as the encounter.
Latest posts by Rae Jimenez
(see all)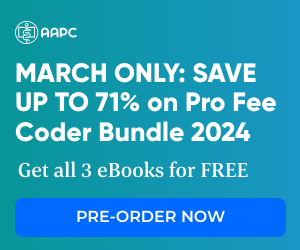 2 Responses to "2021 E/M Guidelines FAQ – January"