Use CRM as a Patient Engagement Tool
January 1, 2022
Comments Off

on Use CRM as a Patient Engagement Tool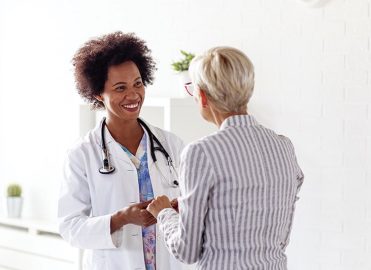 Improve population health outreach efforts through personalized marketing campaigns.
Customer relationship management (CRM) in healthcare is not a new concept; it's common practice for healthcare providers to use a CRM system to manage their customer relationships efficiently. A CRM system is more than a marketing and sales tool, however. Healthcare CRM systems are also viable patient engagement solutions; and with the addition of patients' social determinants of health (SDOH), can improve your organization's outreach to those in need. Let's see how it works.
Streamline Communication
The pandemic marked a new era in the healthcare industry — the age of virtual care. Though telemedicine and other digital health tools have gained recognition among patients and clinicians, some issues hampered patient experience. These hindrances affected patients' satisfaction rates. The main reasons for patient dissatisfaction included poor cancellation and rescheduling management and late or missing communication, often resulting in missed appointments and subsequent health deterioration. Medical CRM systems can be used to restore communication strategies and revitalize patient satisfaction.
A CRM system is a powerful patient-focused communication tool that reaches patients via the channels they prefer. Using specific CRM features, providers' marketing experts can leverage the powers of predictive analytics and address the key pain points (health disparities) for different patient populations. Once potential points of interest are discovered, providers can create patient lists and use marketing techniques to reach patients who could benefit from specific campaigns. In addition, sending campaign notifications via a preferred channel at a regular frequency can increase the chances of reaching the patient and engaging them. In turn, addressing patients' unique needs can resonate with the addressee and elicit a swift response.
Develop Laser-Targeted Campaigns
SDOH data can help you prepare highly personalized offers to various patient populations, thus establishing a good rapport with them. Of course, the top candidates for such campaigns are patients with chronic conditions. The availability of social determinants for such patients can help you develop campaigns that address their unique health needs. For example, a patient with chronic conditions who lives in a remote or rural location can take part in an at-home care campaign. By doing so, they will receive qualified care delivered right in their home and avoid long breaks between care instances. More frequent care ensures steady condition monitoring and helps prevent emergency hospitalizations.
SDOH-centered campaigns may also help healthy patients maintain their health status. The University of California, San Francisco set up the Health Atlas amidst the pandemic crisis in the region. The project made use of epidemiological and SDOH data for the city. Detailed analysis led researchers to find some locations facing food security discrepancies affecting the residents' health. Researchers, health professionals, and policymakers studied these neighborhood-level characteristics to bridge health gaps and improve the population health in the area.
Leverage Social Determinants
The importance of accounting for patients' SDOH to improve their health outcomes is undeniable. But while clinicians don't question SDOH data, documenting their patients' SDOH is a relatively new concept that many providers haven't adopted.
SDOH include environmental conditions where one is born, lives, grows up, and works. They include income, social support, care and education availability, and employment. While not directly relevant in the clinical setting, patients' life conditions affect health outcomes outside the clinic walls. Knowing and understanding these determinants can explain the choices patients make regarding their health management.
Overwhelmed with complex daily tasks, however, clinicians may object to adding another level of documentation into the clinical setting, considering it an annoying disruptor. The effort, however, can be beneficial for patients with chronic conditions. According to the Centers for Disease Control and Prevention (CDC), about 60 percent of the country's population lives with a chronic condition, and about 40 percent of patients struggle with two. These patients comprise the at-risk patient population. Analyzing their social factors may help reduce their risks and prevent negative health events.
The True Value of CRM
A CRM system can help providers make up for deficiencies patients experienced in the heat of the pandemic crisis, ensure smooth and responsive communication across the channels patients prefer, ensure timely notifications about changes or cancellations, and provide more targeted, personalized care.
By incorporating social determinants in your CRM tool and employing SDOH into your marketing campaigns, your providers can streamline care for at-risk patients. Such campaigns may help improve patients' health outcomes and their condition management while also helping to lower the rate of unplanned hospitalizations and clinician overload. Through personalized campaigns, providers can improve patient experience and retention, thus building loyalty — the most valuable business asset.
Learn more about social determinants of health (SDOH) in the article by Colleen Gianatasio, MHS, CPC, CPCO, CPC-P, CPMA, CPC-I, CRC, CCS, CCDS-O, "Be Part of a Positive Change in Healthcare," (June 2021).
---
Author:
Inga Shugalo is a healthcare industry analyst at Itransition, a custom software development company headquartered in Denver, Co. She focuses on Healthcare IT, highlighting the industry challenges and technology solutions that tackle them. Shugalo's articles explore the diagnostic potential of healthcare IoT, opportunities of precision medicine, robotics, and VR in healthcare, and more.
---
Resource:
www.cdc.gov/chronicdisease/resources/infographic/chronic-diseases.htm
Latest posts by Guest Contributor
(see all)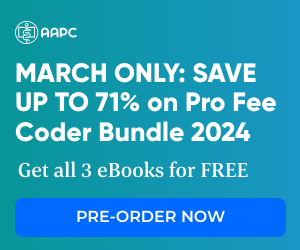 Comments are closed.