The Importance and Power of Language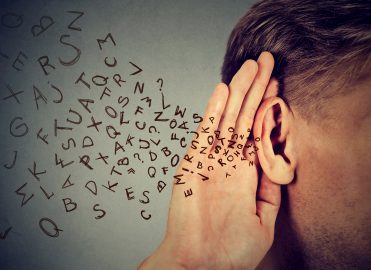 The words and narratives we use in healthcare have a significant impact on our patients and our work culture.
When you hear the term "health equity" what do you think of? It may sound like just another buzzword, but the concept is one whose time has come. For decades the words we've drawn on in healthcare have been centered on more privileged socioeconomic groups. In addition, we tend to use adjectives that can unintentionally dehumanize an individual or their situation. And though the majority of healthcare providers operate under the best of intentions, it is important to recognize that inequitable language can have a very real impact on the patient experience and patient care.
To address inequities in the healthcare system, teams from the American Medical Association and the Association of American Medical Colleges (AAMC) Center for Health Justice came together to produce the document, "Advancing Health Equity: A Guide to Language, Narrative and Concepts." The guide provides physicians and other healthcare workers with a foundational toolkit for health equity. Its basic tenet is that "Words reflect our thinking and shape our thinking; it is to our benefit to pause to consider and reconsider their meanings." Let us do so now.
The Importance of Health Equity Language
The first section of the guide focuses on language that promotes health equity. It is intended to raise questions about language and commonly used phrases and terms, with the goal of cultivating awareness about dominant narratives (deeply held values that have been repeated and reproduced over time) and offering equity-based, person-first alternatives.
It is important to remember that there is no right or wrong when it comes to language. Language is constantly changing and context matters. Also, what is appropriate or even preferred in one place might not be in another part of the country. But there are a few common principles you can follow:
1. Choose your adjectives with care: Avoid words like "vulnerable" and "high-risk" that can negatively affect the way you think about a patient.
2. Avoid dehumanizing language: Don't reduce an individual to their diagnosis or situation in life. Use person-first language instead. For example, don't refer to a patient as a diabetic; refer to them as a person with diabetes. Instead of calling someone homeless, refer to them as someone who is experiencing homelessness.
3. Remember that there are many types of subpopulations: Avoid referring to someone as a "minority." Be specific to their background.
4. Avoid terms with violent connotations when referring to people, groups, or communities: Instead of "tackle" or "combat" use positive words like "engage" or "serve."
5. Avoid unintentional blaming: For example, when you refer to people who "do not seek healthcare" you ignore their reasons for doing so and make a judgement. Perhaps a patient does not have access to transportation or does not think they can afford medicine. Instead, refer to them as a patient with limited access to a specific resource or service.
These principles may seem nitpicky or even unimportant at first glance, but they can really change how you think about a patient and subsequently how you formulate a care plan for them. Build on these principles by considering and discussing problematic words you may commonly use with colleagues — words that have the potential to create and perpetuate harm. For example, calling someone an illegal immigrant brings to mind a much different feeling than calling them an undocumented immigrant. Refer to the guide for a list of problematic words and phrases, their equity-focused alternatives, and the reasons for making a change. And remember: All of this may be uncomfortable to think or talk about, but it will help you provide a better environment for both your patients and your facility.
Why Narratives Matter
The second section of the guide focuses on narratives. Narratives are embedded in the structure of the healthcare system and in the ways in which we think about patients, families, communities, and the neighborhoods we serve — even ourselves. Narratives are so deeply rooted that they shape what questions we ask ourselves and what solutions we might develop when a patient walks through the door. Our approach with a patient may depend on many things, including, for example, the way they look, their age, their chronic conditions, their reluctance to seek or comply with healthcare, previous incarcerations, and much more, whether we realize it or not. Dominant narratives serve to uphold social and economic relations that privilege some and marginalize others. They determine who we "see" and whose needs are and aren't prioritized. "Importantly, dominant narratives shape our understanding of what we deem possible and not possible," suggests the guide.
So, what does this mean? First of all, it does not mean that healthcare workers are inherently racist, agist, sexist, or anything of the kind. It means that as caregivers we must dig deep to think about dominant narratives and discuss how they affect the care we provide for our patients. For example, are we operating under a narrative that blames a person for their own condition without even realizing it? What other narratives may be affecting our approach to care without us realizing it? In short, we must change the questions we ask ourselves when treating a patient to provide the best care. We must examine and change the narrative to one based on health equity.
To learn to see and think critically through dialogue, aim for the following approach:
Think keenly
Listen deeply
Act intentionally
Reflect frequently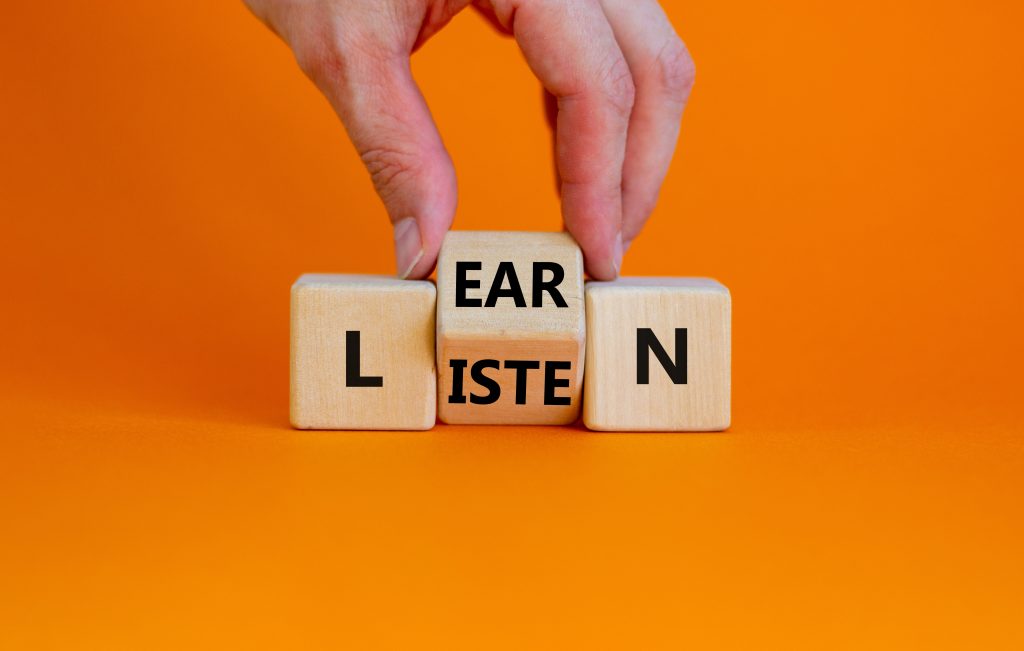 Where to Start?
The topic of health equity may seem daunting. Making a change is always challenging, but by establishing a meaningful dialogue with colleagues and practicing change, your healthcare organization will reap the rewards of greater understanding, better patient care, and better health outcomes.
See part three of the guide for a glossary of key terms and concepts that are frequently used in health equity discussions. The glossary is a great starting point for reflection and will be updated over time.
---
Resources:
https://www.ama-assn.org/system/files/ama-aamc-equity-guide.pdf
https://www.ama-assn.org/about/leadership/our-words-matter-it-s-time-get-them-right
https://www.ama-assn.org/delivering-care/public-health/try-these-7-equity-focused-language-options-engage-patients?
Latest posts by Lee Fifield
(see all)
4 Responses to "The Importance and Power of Language"