AAPC Social Hour: Certification Exam Requirements in 2022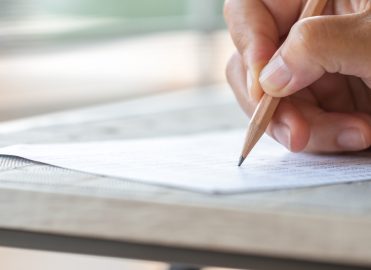 The updated format for AAPC 2022 certification exams was the topic of the December 22 AAPC Social Hour on Facebook Live. AAPC recently announced that exams will now consist of 100 questions that must be answered in four hours instead of 150 questions in five hours and 40 minutes. This change has given rise to many questions. Moderator and AAPC Social Media Manager Alex McKinley (AAPC Alex) was joined by Rhonda Buckholtz, CPC, CDEO, CPMA, CRC, CENTC, CGSC, COBGC, COPC, CPEDC, AAPC Approved Instructor, Katherine Abel, CPC, CDEI, CPB, CPMA, CPPM, CPC-I, Jaci Kipreos, CPC, COC, CDEO, CPMA, CRC, CPC-I, CEMC, Raemarie Jimenez, CPC, CIC, CPB, CPMA, CPPM, CPC-I, CDEO, CANPC, CRHC, CCS, Angela Jordan, CPC, CPMS, COBGC, and Leonta Williams, CPC, CPCO, CRC, CEMC, CHONC, to answer member questions and address their concerns.
Why was this change made?
Jimenez explained that AAPC has been working on evaluating exams for quite some time based on feedback and suggestions from proctors, exam sitters, National Advisory Board (NAB) members, and sub-exam committees. One constant complaint over the years has been how long AAPC exams take. So, AAPC studied whether exams could be shortened while still maintaining the same level of validity and credibility, which was found to be true.
AAPC's exams were compared to other high-stake exams and certifications in the healthcare and IT sectors, and a third party was engaged to analyze the test data for benchmarking. It was discovered that AAPC exams were longest in length and number of items on the exams by far. "So, at what point did this become more of a test of endurance than actual knowledge?" said Jimenez. "As a certification body, if we're not always looking for more innovative ways to test, then we're going to be behind the times." Abel assured social hour attendees that this assessment was not a one-time occurrence. "We're always looking at our exams and how people are responding to the questions," she said.
A white paper was written that explains the process used in order to arrive at this outcome. Jimenez strongly suggested several times through the live session that members read it to avoid making assumptions and to answer any outstanding questions members might have if they are confused or concerned about the change. "We took great care to make sure we did not move in the wrong direction," said Jimenez. "If AAPC certifications do not measure job competency, employers are not going to find them of value." This led to the next, and most asked, member question.
Will a shorter exam take away from my credential's prestige?
Jimenez responded with her own question: "When does time really dictate level of competency?" Buckholtz added, "If you're wearing time as a badge of honor, you're wearing the wrong badge." It's the quality of the questions that matter, not the quantity. "No concepts were deleted. No concepts were. There isn't anything that you were tested on up to this point that you won't be tested on going forward," Kipreos went on to say. "All concepts are there. Everything you need to test the ability is still there."
Should I change the way I prepare for my exam?
You won't change the way you prepare for your exam, said Kipreos. The exams have been shortened, but concepts are still key. "Whatever you are studying for you'll continue to study for," she explained. The content in each exam hasn't been changed. Jimenez said, for those of you who want to practice for time, you can purchase AAPC's practice exams. She suggested to set aside four hours and take two of the practice exams, which are 50 questions each, to get to 100 questions. Also, members can still use all of the same study materials that they are accustomed to, she confirmed. Whatever test-taking tips you've gotten, they are still going to work.
Is the look of the exam still the same?
Abel confirmed, "The overall look and feel of the exam is the same." You'll still have the bubble sheet to fill out for in-person exams. Testing will still cover all of the same competencies, and the percentage of questions is still the same per domain. The only change is that you now only have 100 questions to answer in four hours (CPPM® and CPB™ are exceptions with 135 questions.). The online CPC® exam will remain a two-part exam — two hours will be given to answer 50 questions in each session. There is one small change, however: Case questions have been moved to the end of the test. They are still multiple choice in most instances, though (with the exception of CIC®, which has fill in the blanks).
Has the pass rate changed? Are all the exam questions still weighted the same at one point each?
You still need a 70 percent to pass your exam. Each of the 100 questions is weighted at one point each.
Is the exam now harder because it is shorter? I am worried that you removed all of the easier questions.
The easier questions were not removed, and the exam did not get more difficult. "We have a formula that we use for our exams, and we stuck to that formula, so not only do you have the same percentage of certain domains that you had before, you also have the same percentage of easy, moderate, and difficult questions," said Abel.
Do I need to get 2022 practice exams if I have 2021 curriculum?
The 2021 curriculum will prepare you. You have access to the practice exams for a full year from the date of purchase, so, if you buy your curriculum in 2021 and you're sitting your exam in 2022, you're going to have access to the content that is relevant for when you are taking the exam. Abel remarked, "the curriculum that we have at AAPC, we really focus on teaching the concepts, not the codes, so you learn how to code regardless of what year it is." 2021 curriculum will still prepare you for the 2022 exam. She went on to warn, however, "Because, in our profession, our codes get updated annually, we expect those taking the exam to update their codes annually." It is important to have the most current code books when you sit for the exam. You can use 2021 books for the 2022 exam, but we don't recommend that.
Are exam prices going to be decreased because the exams are shorter?
No. "All of the things you need certification for stay in place, so there would be no need to decrease the price; it's not mutually exclusive," said Williams. "The value of the exams has not decreased. The validity of the exams remains the same."
How does this change affect ADA examinees?
Americans with Disabilities Act (ADA) examinees still have to go through the application process, but there will be additional time allotted for individuals who qualify for the ADA, assured Jimenez.
Are there any changes to the instructor exams?
No. They will have the same number of questions they have always had.
How does this change the game for exam proctors?
Jordan said that the shorter exams might make it possible for local chapters to offer more exams per year and to make it more attractive for members to volunteer to be second proctors to their chapter officers. There is no change in the exam structure for proctors, however. Also, exams that have already been scheduled do not require changes: The days and start times will remain the same, only the end times will differ.
What is the updated timeline for other exams going online?
This is a major initiative that AAPC has have been working on for some time, said Jimenez. "As soon as we have the launch date for other exams, we will be sharing it in the same format, through an all-member email and through social posts. It will happen in 2022, but as of now we don't have a month to relay, so stay tuned."
After all exams are online, will we still be able to take exams in person?
Yes, we won't stop in-person exams, said Jimenez. You will simply choose online proctoring or in-person when you register for your exam.
As of January 3, 2022, all AAPC exam pages have been updated with the new breakdown of number of questions per domain for the 2022 exams, which begin the third week of January.
Latest posts by Lee Fifield
(see all)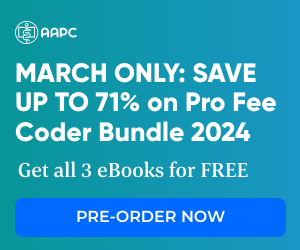 8 Responses to "AAPC Social Hour: Certification Exam Requirements in 2022"