New Medicaid Option Promotes Mobile Crisis Intervention Care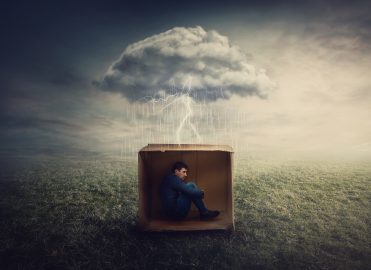 Mobile crisis intervention services deliver fast, appropriate care to individuals in crisis and help to avoid unnecessary, costly ER visits and hospitalizations.
In an effort to expand behavioral health support in communities, the U.S. Department of Health & Human Services (HHS), through the Centers for Medicare & Medicaid Services (CMS), announced Dec. 28, 2021, that states now have an option authorized under the American Rescue Plan (ARP) that allows them to integrate community-based mobile crisis intervention services for those who are Medicaid eligible into their Medicaid programs. This option follows on the heels of the ARP's awarding of $15 million in mobile crisis intervention service development grants to 20 states last September.
The new option under the ARP further recognizes the importance of providing access to qualified professionals who can respond in real time to mental health and substance use disorder (SUD) crises. Integrating or expanding mobile crisis teams will help ensure rapid responses by meeting individuals where they are experiencing the crisis instead of select locations, then quickly connecting them to a behavioral health specialist. Services are provided at any hour, any day of the year.
While several states already have community-based mobile crisis intervention services in place, the ARP grants CMS new authority to provide states with additional resources and tools to enhance these programs. This new Medicaid option also allows states to design a program that works for their community.
Right Time, Right Place, Right Care
The new Medicaid option aims to change the model for crisis intervention response across the country. Currently, in most states, police personnel are the first responders to behavioral crisis calls, even though it has been proven that mental health professionals, case managers, intervention specialists, and even paramedics have more appropriate training for responding to calls concerning those who have overdosed, are threatening suicide, or exhibit some other non-violent psychiatric or social behavior.
Community-based mobile crisis intervention services are able to not only respond quickly to crisis situations but provide individual assessment and crisis resolution by trained professionals. This new option under the ARP will help states provide a behavioral health professional as the initial contact for someone in crisis instead of law enforcement. "Where needed, behavioral health experts, not law enforcement, should be the first responders to mental health and substance misuse crises," said HHS Secretary Xavier Becerra.
Providing immediate and appropriate care to someone in crisis may also reduce the need for costly inpatient services and emergency room (ER) visits. "Effective mobile crisis intervention services ensure a qualified health professional is the first point of care for someone in crisis while helping to avoid unnecessary emergency room use and hospitalizations," said CMS Administrator Chiquita Brooks-LaSure.
A Team Effort
According to an HHS press release, "the new Medicaid option requires that crisis response teams include one qualified behavioral health care professional who is able to provide an assessment within scope of practice requirements under state law. States can add other professionals and paraprofessionals with expertise in substance use and/or mental health crisis response. The teams are tasked with providing screening and assessment; stabilization and de-escalation; and coordination with and referrals to health, social and other services, as needed." Examples of additional team members include nurses, social workers, psychiatric nurse practitioners, trained peer support specialists, and clinicians who can prescribe and administer medications on the scene.
States must also ensure that mobile crisis intervention services teams maintain relationships with relevant community partners, including medical and behavioral health providers, primary care providers (including pediatric providers for children), community health centers, crisis respite centers, and managed care plans (if applicable).
See the HHS/CMS Medicaid guidance for the full scope of and payments for qualifying services and provider qualifications.
A Brighter Future
Studies show that the modality of mobile crisis intervention response provides better treatment to people in a mental health or SUD crisis, prevents or limits criminal justice involvement, and is cost-effective by preventing the need for ER visits and costly hospitalizations.
CMS is eager to work with states to facilitate the implementation of qualifying community-based mobile crisis intervention services to drive down health costs, free up medical resources, and improve care outcomes for those in crisis. Contact your CMS state lead for assistance.
---
Resources:
https://www.cms.gov/newsroom/press-releases/new-medicaid-option-promotes-enhanced-mental-health-substance-use-crisis-care
https://www.cms.gov/newsroom/press-releases/biden-harris-administration-awards-15-million-20-states-mobile-crisis-intervention
https://www.medicaid.gov/federal-policy-guidance/downloads/sho21008.pdf
Latest posts by Lee Fifield
(see all)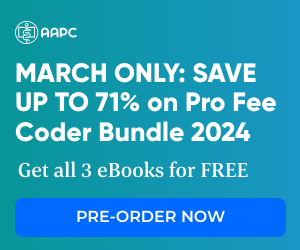 2 Responses to "New Medicaid Option Promotes Mobile Crisis Intervention Care"