I Am AAPC: Mauryn Arnold, CPC, CPMA, CRC, RMA, HR-C
By Lee Fifield
February 1, 2022
Comments Off

on I Am AAPC: Mauryn Arnold, CPC, CPMA, CRC, RMA, HR-C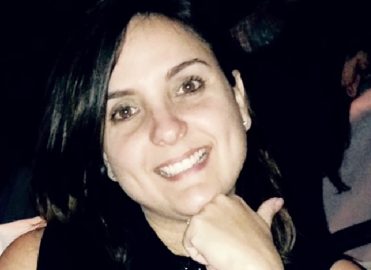 Gaining my first medical coding credential was life-changing. I started my journey in the medical field 20 years ago. Working with internist physicians, I learned multiple specialties. By working in the world of internal medicine, I was able to gain knowledge about the human body in its entirety, plus a full range of conditions, instead of focusing on only one organ or system.
I was only 26 years old when I was offered to lead the medical practice where I worked. That was when I became aware of the crucial role medical coding and reporting play in healthcare. Mind blown, I decided to change my major a few months before beginning nursing school to study medical coding, risk adjustment, and auditing.
Using My Knowledge
By applying the coding rules, regulations, guidelines, medical terminologies, anatomy, and physiology I learned from working as a registered medical assistant and drawing on my nursing/biology classes and mentors (a great physician and a fantastic teacher), I was able to convert a large medical practice into one of the highest Healthcare Effectiveness Data and Information Set (HEDIS) performers, as well as a profitable and financially sound organization. I also received honors from the leading health insurance plans.
Branching Out
I continued to manage the internal medicine practice, training the physicians and medical coders who worked there. In 2018, I felt confident enough to open my own consulting company for risk management, coding, and teaching, following the tenet, "Creating Impact Together." PRP Medical Consulting Group has helped many physicians achieve their goals, meet their requirements, and receive proper reimbursement.
Continuing to Learn
AAPC has not only provided me with the opportunity to earn multiple credentials but has also opened important doors for me in my career. The knowledge gained from each course, event, and issue of Healthcare Business Monthly magazine helps me continuously learn new information, guidelines, and regulations in the field of healthcare. My association with AAPC motivates me to keep growing and achieving new goals.
My thanks go out to AAPC and my local chapter in Weston, Fla., for the courses, training, and resources they both provide and for keeping my knowledge up to date. Today, I can affirm that my first credential, AAPC's Certified Professional Coder (CPC®), led to the confidence I needed to succeed in life.
---
#iamaapc
We want to feature you in Healthcare Business Monthly! Tell us in fewer than 500 words why you became a member of AAPC, how your AAPC credentials have helped you in your career, and the best part of being an AAPC member. Send your story and a digital photo of yourself to iamaapc@aapc.com.
Latest posts by Lee Fifield
(see all)