I Am AAPC: Liz Hutcheson, CPC, COC, CCA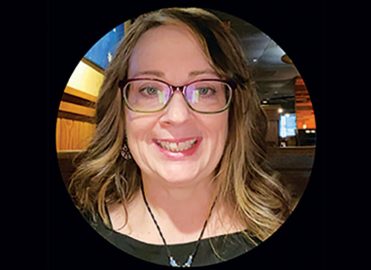 I became a member of AAPC because of its incredible presence in the coding world. Long before I became certified, I knew AAPC would not only be a great networking resource, but also offer me the tools and skills necessary to become successful.
I currently work as a remote outpatient coder specializing in oncology, infusions/injections, emergency, and observation accounts. I enjoy training new medical coders and presenting as a virtual speaker on topics like stroke, long-term drug therapy, and lymphoma progression. I served as the St. Augustine, Florida, local chapter's 2020 education officer, and from 2020 to 2021, I was the oncology subject matter expert for a team of 45 coders. I recently moved back to Colorado and am looking forward to getting to know and network with my new local chapter in Loveland.
Starting Out
As a new coder with very little knowledge at that time, I began my career by earning a credential from AHIMA. I quickly realized, however, that I didn't choose wisely, as AHIMA is geared more toward teaching the billing side of things. This is not what I wanted to focus on. I then sought out and obtained my Certified Professional Coder (CPC®) credential. In my experience, just having an AAPC credential opens the door for you. A credential from AAPC tells employers that you have the basic skills, knowledge, and understanding of the entire revenue process. AAPC's exams are designed to cover every aspect of the credential you are working to obtain. Upon successful completion of a credentialing exam, you are better prepared to start working on your practical experience.
Anything Is Possible
The great thing about a medical coding career is the endless possibilities! I'm very analytical and love a challenge. Being a medical coder means never becoming complacent. There are so many specialties, each with its own facets. Coding is like completing a 10,000-piece puzzle. I'm determined to understand the entire picture by fitting each piece together. Once you embrace that approach, you have the option to dive deeper and become a master at it or try something completely new and different. I'm fascinated by the constant learning and progression of each specialty. In fact, I am in the process of obtaining my fourth credential, the Certified Inpatient Coder (CIC®), and have additional credentials in my sights.
Support Is Key
It's hard to pick the best part about being an AAPC member. AAPC offers so many benefits — everything from networking, resources, and career advancement to perfecting your skills and staying up to date on coding changes and guidelines. I love the sense of community within local chapters, as well as the AAPC support system on social media. It's an organization and profession where we all support each other and raise one another up.
---
#iamaapc
We want to feature you in Healthcare Business Monthly! Tell us in fewer than 500 words why you became a member of AAPC, how your AAPC credentials have helped you in your career, and the best part of being an AAPC member. Send your story and a digital photo of yourself to iamaapc@aapc.com.
Latest posts by Lee Fifield
(see all)