Improve Your Ability to Capture All Services
In Billing
March 1, 2022
Comments Off

on Improve Your Ability to Capture All Services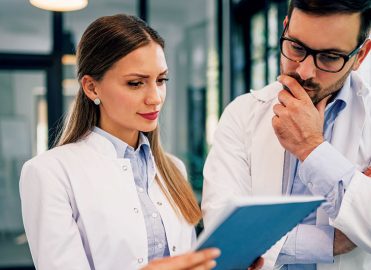 Know what to look for in the medical record so you can help providers in their quest for clinical documentation improvement.
There are several important elements providers should include in their documentation that will assist in sharing the patient's story. As more and more contracts between healthcare insurance carriers and providers move to risk-based, where both parties assume some of the risk related to the care of their members/patients, it is more important than ever for providers to clearly document the severity of illness for the patients they treat. Let's review what you should be looking for in your providers' documentation.
What Really Happened?
For obstetrical care and delivery services, for example, details like the outcome of delivery and the gestational weeks at delivery are imperative. ICD-10-CM code O80 Encounter for full-term uncomplicated delivery should only be reported if the vaginal delivery is truly uncomplicated. When using O80, no other pregnancy-related diagnosis codes should be reported. If the patient experiences other conditions impacting delivery, the more appropriate pregnancy- and delivery-related codes should be used instead such as O42.92 Full-term premature rupture of membranes, unspecified as to length of time between rupture and onset of labor and O66.41 Failed attempted vaginal birth after previous cesarean delivery.
Don't Know What Happened? Ask
For procedural services, be sure to compare the documentation submitted by the surgeon to what appears on the operative report, and question any conflicts in a query to the physician. One such example might be with a hysteroscopy dilation and curettage (D&C), where the history and physical indicate a possible polyp, but in the office, the patient was provided medication for a medically induced termination of pregnancy and the operative report indicates "retained products of conception."
In another example, rather than reporting D25.9 Leiomyoma of uterus, unspecified, take one step further to report the type of myoma such as D25.0 Submucous leiomyoma of uterus, D25.1 Intramural leiomyoma of uterus, or D25.2 Subserosal leiomyoma of uterus. The pathology report is often useful in collaboration with the surgeon to determine the optimal diagnosis to report on the claim.
Get It in Writing
Demonstrating medical necessity for an electrocardiogram (EKG) will ensure reimbursement. Documentation should indicate whether the EKG was necessary due to symptoms the patient was experiencing or if it was preprocedural and warranted based on the patient's age and hospital protocol. Although many electronic medical records have a separate section with the EKG results, ensure the physician has provided a brief review of the EKG results in the encounter note to offer clarification about the medical decision making.
Another thing to watch out for is office procedures not being reported because the physician thinks the service is incorporated into the evaluation and management (E/M) code and, therefore, doesn't call it out in the documentation. Some examples include wart removal, cauterization of umbilical granuloma, and removal of a foreign body such as a splinter or piece of gravel.
Make the Most of Modifiers
Modifiers can also be a source of confusion for physicians. Knowing when to use a modifier, where to place a modifier, and how to add details to a level of service all require ongoing communication with your physicians. Establish a system for placing encounters in a work queue to ensure modifiers have been appended correctly before submitting the claim to the payer.
In an example, physicians often ask how to report use of a second intrauterine device (IUD) when the first one cannot be inserted. This is optimally handled by first coding for the initial insertion with CPT® 58300 Insertion of intrauterine device (IUD), with modifier 53 Discontinued procedure appended, then the removal, CPT® 58301 Removal of intrauterine device (IUD), along with the HCPCS Level II J code based on the type of IUD. Next, the second IUD insertion is reported, CPT® 58300, along with the second J code based on the type of IUD. You can see where a lot of revenue could be lost if the physician documentation doesn't note the failed attempt.
Keep Track of Time
Ensuring providers are selecting the correct level of service for time-based billing optimizes revenue. Routine audits conducted within the practice or department can identify areas of opportunity. These types of audits can also identify system glitches that change coding erroneously during an upgrade to the electronic medical record.
Introducing new providers to billing practices as well as reinforcing documentation requirements with long-established providers will ensure optimal reimbursement.
Latest posts by Valerie Fernandez
(see all)