Ins and Outs of Behavioral Health Documentation Audits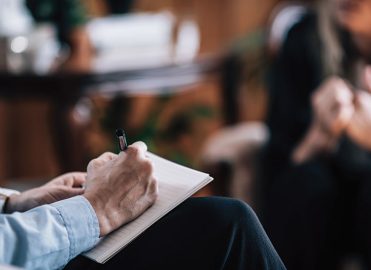 Know what to look for when auditing behavioral health services to keep your organization compliant.
One of the best things you can do prior to auditing outpatient and inpatient behavioral health claims is to review federal and state regulations. But understanding the coding and documentation requirements for inpatient and outpatient behavioral health services can make your head spin — especially with the Centers for Medicare & Medicaid Services' (CMS') contractors pulling claims in post-payment reviews. Not to mention, it's been a topic on the Office of Inspector General's (OIG's) work plan. This article will help get you started on the right foot.
Outpatient Behavioral Health Services
When auditing outpatient behavioral health claims, the first step is to understand where all the documentation is located in your organization. One way to tackle this is by having an audit kick-off meeting. Getting the department and other involved staff together proves beneficial in verifying details such as where documentation is stored and who enters codes and charges.
Ensure that those billing for these services are approved providers of service, as deemed by CMS. This includes physicians, clinical psychologists, licensed clinical social workers, nurse practitioners, physician assistants, and others authorized by your state.
All patients who receive regular outpatient behavioral health services, whether it be individual or group psychotherapy, require an individualized treatment plan. The treatment plan must specify the type, amount, frequency, and duration of services. The plan must also include the patient's diagnoses and anticipated goals. The treatment plan must be continuously updated to ensure the short-term and long-term goals are accurate and cover the service dates. Treatment plans have been a common denial reason in post-payment reviews.
When you report diagnostics with CPT® 90791 Psychiatric diagnostic evaluation or 90792 Psychiatric diagnostic evaluation with medical services, the documentation must include a complete medical and psychiatric patient history, mental status exam, diagnoses, evaluation of the patient's ability to respond to treatment, and an initial treatment plan. These codes are covered once at the onset of illness, however, check with your local Medicare Administrative Contractor (MAC) to confirm.
It is imperative to look for time documentation when auditing individual psychotherapy. These are time-based codes; therefore, time must be documented, or the claim is subject to denial upon audit. For CPT® 90832 and 90833, 16-37 minutes must be documented; 38-52 minutes must be documented for 90834 and 90836; and 90837 and 90838 must have more than 53 minutes documented. Keep in mind, when reviewing the psychotherapy add-on codes 90833, 90836, and 90838, the evaluation and management (E/M) level must be chosen based on medical decision making (MDM). The time documented must be exclusive to psychotherapy.
Group therapy CPT® 90853 has specific documentation requirements, as well. This is not a time-based code; however, typically 45-60 minutes are spent in each session. The provider must document the number of participants, which cannot exceed 12 participants. This must be facilitated by an approved provider where personal and group dynamics are discussed. Keep in mind that group therapy does not include socialization, music, recreation, art, or motion therapy.
Inpatient Psychiatric Services
When performing internal audits on inpatient psychiatric documentation, the following information must be reviewed.
CMS has stated that medical necessity of a service is the overarching criterion for payments in addition to the individual requirements for a CPT® code.
For inpatient psychiatric admission, CMS requires that only a physician can certify and recertify the need for inpatient care. The certification period begins with the admission order. The order must be furnished by a qualified and licensed practitioner who has admitting privileges. It is always a good idea to check with your facility bylaws to make sure that you are complying.
An admitting diagnosis must be specified for every patient. Any comorbid conditions that affect the patient's treatment and add to MDM should be added to substantiate medical necessity.
Per the Medicare Benefit Policy Manual, a psychiatric evaluation must be completed within 60 hours of admission. This is separate from the history and physical, which normally need to be completed within 24 hours of the patient's admission to the hospital. Again, check your facility bylaws.
CMS does not require a specific form or format; however, the medical record must prove that the patient is receiving intensive treatment services and that the services furnished can reasonably be expected to improve the patient's condition or are for diagnostic study. This documentation is required at the time of admission or as soon as is reasonable and practicable, which is the first certification requirement.
An individualized treatment plan is an integral part of the patient's care. Treatment plans are developed by a physician and incorporate a multidisciplinary approach to care for the patient based on their strengths and disabilities. Each individualized treatment plan must include short-term and long-range goals, specific treatment modalities, the responsibilities of each team member for the treatment provided, and adequate documentation to justify the diagnosis and treatment activities carried out.
Recertification must take place as of the 12th day of hospitalization if active inpatient psychiatric care is still required. Subsequent recertification is required no less frequently than every 30 days.
In the end, the medical record should tell the full story of the patient and the care that they received. Remember, if it isn't documented, it never happened.
---
Authors:
Natalie Laaman, MHA, CPC, COC, CHC, has extensive healthcare experience, including revenue compliance roles in large health systems, and currently serves as a senior consultant at BerryDunnher. Her areas of expertise include auditing outpatient CPT® and HCPCS Level II code assignments, ICD-10-CM diagnosis coding, and clinical documentation review. Laaman holds a Master of Healthcare Administration from the University of New Haven and is a member of the New Haven, Conn., local chapter.
Claire Niles, CPC, CPC-I, CMSCS, AHIMA-Approved ICD-10-CM/PCS Trainer, serves as a hospital revenue compliance auditor and educator for the Office of Privacy and Corporate Compliance for Yale New Haven Health System, with extensive medical coding and compliance knowledge and experience in both inpatient and outpatient facility and professional coding. She is associated with AAPC and is a member of the New Haven, Conn., local Chapter, along with AHIMA and is an approved ICD-10-CM/PCS Trainer. Niles likes to spend her off time with her wonderful grandchildren and preparing meals from scratch.
---
Resources:
National Government Services Local Coverage Determination: Psychiatry and Psychology Services (L33632)
Medicare Benefit Policy Manual, Ch. 2 Inpatient Psychiatric Hospital Services
Medicare Quarterly Provider Compliance Newsletter, Guidance to address billing errors, Vol. 11, Issue 3
Latest posts by Guest Contributor
(see all)