AAPC's Member of the Month: Robin Goudy, CPC, CPMA, CRC
By Robin Goudy
In AAPC News
March 1, 2022
Comments Off

on AAPC's Member of the Month: Robin Goudy, CPC, CPMA, CRC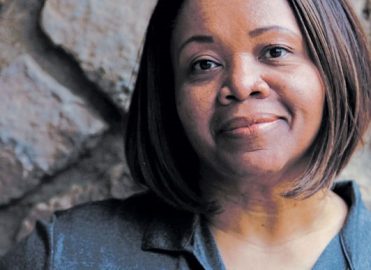 Her proudest accomplishment is what being credentialed is all about.
I started in healthcare 30 years ago with SmithKline Beecham Clinical Laboratories, now Quest Diagnostic, as a typist and specimen handler. In the lab, there was plenty of discussion about the specimens we were handling, and I gained an interest for how this process worked from beginning to end. Speaking with a very encouraging manager, we mapped out a plan for my future with the company. She noticed that I had a very pleasant speaking tone and suggested I get involved with the provider relation department.
After many years of learning and growing there, I moved on to the payer side, at Blue Cross Blue Shield (BCBS), where I was able to build a network of friends who all handled specific areas of medical billing and coding. It was while working for BCBS that I learned about a career as a medical coder. I found out that it was an expensive career to gain access to and maintain, but I put together a creative plan that I could reasonably stay committed to and, within time, a new career was born.
A Career Was Born
Today, I'm responsible for billing and coding at a large healthcare system in Georgia. I handle a variety of specialties, primary care, pulmonary, evaluation and management, urgent care, hospital medicine, and more. I love the variety and I especially love sharing tips with patients, friends, and family who think payer billing statements are hard to understand. Some parts of the year, I handle risk adjustment coding. It keeps me sharp to code multiple areas, and I love to stay busy in this rapidly growing profession.
Secret to Success
What has helped me most in my career is having a strong network of people who are like-minded, who enjoy sharing knowledge and are always available to bounce ideas off each other. Having a great leadership team that values and encourages education and holds me accountable has been incredibly helpful, too. Also, I have a mentor who I connect with once a month to share the latest, ask questions, and get ideas from. Having a mentor has had a huge impact on my career and the decisions I make.
Taking the Lead
Although I'm not a chapter officer this year, I'm 100 percent involved with my chapter (Covington, Ga.). There are committees that chapter members work on and they're all organized to elevate the careers of others. My favorite is the outreach committee, which holds an annual back-to-school drive for a local elementary school.
A Proud Moment
In my work, I'm most proud of being trusted enough within my organization to be the "go-to person." If management or providers need an explanation of something billing related, they trust me enough to know that I'll do my very best to find the answer for them. If training is involved, I'm trusted enough to learn and bring back the news to the team. Because of this high level of trust, I'm present and prepared day to day to give my very best in a profession that I absolutely love.
Good Advice
For those starting out, don't be afraid to take on a challenge, don't be ashamed to ask for help, and don't let finances be a stumbling block for elevating your career. There is always someone who is willing to share resources with you. Set reasonable goals for yourself and get involved locally. I especially love the quote from Wilma Rudolph, "The potential for greatness lives within each of us."
Latest posts by Robin Goudy
(see all)