Navigate the Risk Adjustment Fog
In CMS
March 1, 2022
Comments Off

on Navigate the Risk Adjustment Fog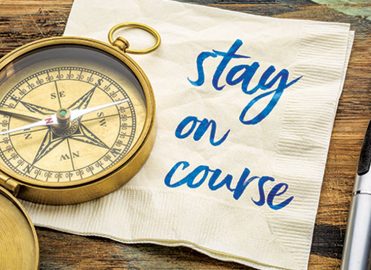 Five tips help physician practices chart a course for compliant coding.
Medical coders love rules. For many of us, ambiguity is the enemy. But in risk adjustment, there are hundreds of areas for which there are no maps to the rocky shoals of compliance. The Centers for Medicare & Medicaid Services' (CMS') requirement of "support" for a diagnosis, as well as ICD-10-CM itself, can complicate the course. Oftentimes, we are out of our depth until our organizations set policies to follow. Is the medication list required to be reconciled for it to be used as support? Can amputation status be captured if the surgery is found in the past medical history? Is sundowning considered a behavioral disturbance in Alzheimer's disease? So many gray areas; so much fog.
I'm betting each of you knows the answers to each of those questions. I am also betting that if we were to take a poll, your answers would be as varied as the United States coastline. But our answers matter because risk adjustment factor (RAF) values and consequent payments are affected. CMS, in its efforts to conserve Medicare dollars and prevent fraud and abuse, is very interested in ensuring these payments are appropriate.
Your answers likely reflect the coding policies of your place of employment. Savvy organizations want consistency in reporting and limited risk, so they research and develop policies that are a balancing act of monetary impacts and compliance risks. These policies reduce ambiguities for coders, thereby increasing our productivity, quality ratings, and confidence. But are these policies always right for your organization? Hopefully. Right for CMS? Not so much.
Where's the MEAT?
Take, for example, the internal chronic eight, or always code, policies. Many of us have been taught to code for Parkinson's disease, even when there is no monitoring, evaluating, assessing, and treatment (MEAT). The same goes for rheumatoid arthritis, diabetes, congestive heart failure, chronic obstructive pulmonary disease, atrial fibrillation, hemiplegia, and multiple sclerosis. Organizations reached back to the 2008 Risk Adjustment Data Technical Assistance for Medicare Advantage Organizations Participation Guide, 6.4.1: Co-Existing and Related Conditions, which states:
Co-existing conditions include chronic, ongoing conditions such as diabetes, congestive heart failure, atrial fibrillation, chronic obstructive and pulmonary disease. These diseases are generally managed by ongoing medication and have the potential for acute exacerbations if not treated properly, particularly if the patient is experiencing other acute conditions. It is likely that these diagnoses would be part of a general overview of the patient's health when treating co-existing conditions for all but the most minor of medical encounters.
Co-existing conditions also include ongoing conditions such as multiple sclerosis, hemiplegia, rheumatoid arthritis, and Parkinson's disease. Although they may not impact every minor healthcare episode, it is likely that patients having these conditions would have their general health status evaluated within a data reporting period, and these diagnoses would be documented and reportable at that time.
Following the publication of this guide in 2008, organizations researched and added their own diagnoses to the chronic eight list based on the diagnosis being incurable, chronic, and risk-adjusting for Medicare risk adjustment. That made sense: Why include multiple sclerosis but not amyotrophic lateral sclerosis? Parkinson's but not Huntington's disease? Rationales for expanding the list seemed valid and necessary. Then, a suit charging conspiracy to violate the False Claims Act brought against Kaiser Permanente in late 2021 made the following statement, "There is no such thing as a condition that is always coded." (Line 2, page 65, Case 3:13-cv-03891-EMC)
Many seasoned coders were alarmed. Did this mean that chronic, incurable diseases could not be reported without MEAT? We really don't know. We are back in the fog.
Tips for Risk Coding Compliance
Risk adjustment methodologies are relatively new. Payers and provider offices are still charting the waters. We could certainly use more guidance from CMS to ensure we stay afloat, but until that happens, here are five simple concepts that may help.
1. For managed care plans that risk adjust, stop teaching providers about RAF values. Teach providers documentation essentials, allow them to practice medicine, and the natural result will be proper capture of hierarchical condition categories (HCCs). Incidental findings such as homocysteinemia, cerebral atrophy, and aortic calcification likely have no impact on a Medicare patient's health outcome, but today are being captured purely for financial gain. If the provider is documenting an incidental finding because it maps for risk adjustment and either doesn't tell the patient or tells the patient not to worry about it, then it probably shouldn't be coded. Ask yourself this question: Would you abstract it if it didn't risk adjust?
2. When creating policies and procedures, analyze your organization's motives. If you are looking for clarity so that quality and productivity are improved, you are on the right path. If you are looking for ways to squeeze more dollars out of the patient encounter, you probably aren't.
3. Don't stop with compliant coding. There are processes that can get your organization in deep trouble after the initial code capture. Ensure that in any internal audits for validation, there is a process to delete erroneous codes, as well as add new ones. Limiting changes to additions, called one-way audits, is a practice alleged by the Department of Justice (DOJ) in its suit against Anthem (formerly Wellpoint). Also look at the compliance of health risk assessments, which are under scrutiny by the Office of Inspector General (OIG) and the subject of a 2020 OIG report.
4. Remember Coding Clinic for ICD-10-CM/PCS is only half the answer. In addition to code validation, CMS has the right to audit for clinical validation. As coders, we must code what is documented, according to ICD-10-CM guidelines, yet a properly coded claim can still be wrong if clinically invalid; and how we teach providers to document is often colored by our quest for HCC capture. We must be careful how we coach and guide providers to accurate documentation language. For example, in the November OIG audit report demanding $681,099 in repayment from UPMC Health Plan, the OIG alleged "the independent medical review contractor identified support for a lesser form of depression, which does not map to an HCC" when a major depressive disorder was documented and coded. Another common area where clinical validation fails is office encounters reporting acute stroke, acute myocardial infarction, or acute deep vein thrombosis. In each case, these are likely resolved conditions being seen for follow-up or chronic conditions.
5. Advocate for more coders. If your providers are selecting the diagnostic codes at your organization, gently nudge them toward a decision to hire more coders. This will give clinicians more time to treat patients and guarantee the coding is accurate. Electronic medical record pull-down lists are notoriously inaccurate. Alternatively, beef up regular coding training of providers so they are kept abreast of code changes and compliance errors. Providers may grow weary of the work involved in coding compliance and come to understand that certified coders are a worthwhile investment.
Stay the Course
These are tough times in risk adjustment, especially amid the public health emergency for COVID-19 and the challenges it has brought to maintaining patient care, staffing, and revenues. The earlier suspension of RADV should not make us complacent, as we watch the number of DOJ and OIG actions increase. We must keep our hand on the rudder and our eye on the horizon. Never has proper diagnosis coding been more important, and never have there been more forces in play to distract us from staying on the right course.
Latest posts by Sheri Poe Bernard
(see all)