Add Office Organization to Your Yearly To-do List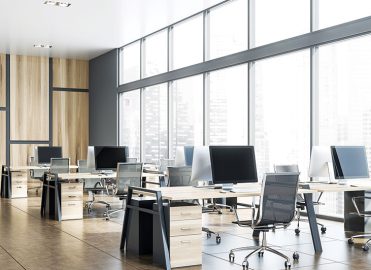 Have you refreshed your office space this year?
2022 is in full swing. We have all updated our code sets and finished the annual financial reporting that comes with closing out the previous year, but have you taken the time to refresh your office space?
Where to Begin?
In-office and remote workforce members alike have a desire and, frankly, a responsibility to keep work-related materials up to date. This can mean creating new file folders for the new year, completing projects from last year, or wrapping up outstanding to-do lists.
I like to go through my list of accomplishments to see what I got done last year, what I left unfinished, and what I may still desire to focus on regarding my office and paperwork. I also check to make sure that the reference materials I keep handy are still relevant and pertain to the daily work I do. If they no longer apply, but I need to keep them, I scan them and move them to an electronic folder.
I use OneNote for everything I do (perhaps to the extreme now that I have learned how it works). It keeps me more organized than I ever thought possible. The storage capacity is amazing, and it is like having a notebook for everything, individually, yet all in one place. I can take meeting minutes and notes, make lists, save documents for later, and so much more. It has become my go-to office tool both at work and at home and makes accessing notebooks easy, whether I am working on-site or remotely.
Take a Good Look Around
Look at your office space. Do you have piles of papers? Do you need those physical papers or can they be converted to electronic documents? If you scan your paper documents, you can create an electronic reminder for yourself of what you have to do with them, including notes. Gone are the days of sticky note reminders and paper calendars. I migrated from this system last year, and since then, I have been at least twice as effective in my daily professional and personal routines. I have seen a dramatic decrease in how much time I spend trying to figure out what to do next. I now only have one pad of paper for jotting down quick notes while on the phone, which I add to my electronic notebook later, making sure to include details and follow-up tasks. I use Outlook and a separate calendar app to set appointments and reminders.
Keep It Clean
Another thing to work on each year is cleaning your office. Consider reorganizing your desk arrangement if it will increase functionality. Move everything you can and dust or wipe down surfaces and objects, making sure to clean behind and underneath things. Not only does this make your space cleaner and healthier, it gives your office a refreshed feeling to help inspire you to start the next year in tip-top shape.
Stay Sunny
Don't forget to open the blinds whenever you can. It's easy to get stuck in a rut, but opening the curtains or blinds and letting the sunshine in does wonders for the psyche. If your monitors face the windows, consider purchasing glare screens to limit eye strain and headaches while still enjoying the sunshine.
I hope that the details of my work system will inspire you to work more efficiently in your own office environment. Have a happy, healthy, and productive year!
Latest posts by Tricia Tuttle
(see all)