Encourage Awareness and Acceptance of Autism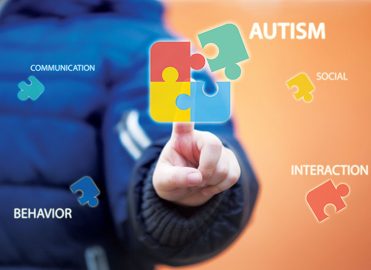 Spot the signs of ASD early to minimize challenges and maximize potential.
Autism spectrum disorder (ASD) is a complex neurodevelopmental condition that typically appears in early childhood and can affect how a person communicates, acts and interacts with others, and learns. Early diagnosis and prompt intervention are extremely important to ensure quality treatment for ASD, as proper care can reduce an individual's difficulties while helping them learn new skills and make the most of their strengths.
April is Autism Awareness Month, a time when communities and organizations worldwide collaborate to not only raise awareness, but also promote acceptance of people with autism. Get involved and use this month as an opportunity to educate yourself and others, foster support, and inspire kindness and inclusivity.
What Is Autism Spectrum Disorder?
ASD impacts an individual's ability to develop social, emotional, and verbal/nonverbal communication skills. Although autism can be diagnosed at any age, it is considered a developmental disorder because symptoms generally appear in the first two years of life. ASD affects people differently and to varying degrees, with their learning, thinking, and problem-solving abilities ranging from gifted to severely challenged. Some people with ASD need a lot of help in their daily lives; others need less.
The latest revision of the Diagnostic and Statistical Manual of Mental Disorders (DSM) — a guide created by the American Psychiatric Association used to diagnose mental disorders — in 2013 changed the way autism is classified and diagnosed. In the most recent fifth edition, DSM-5, the broader diagnosis of ASD encompasses several conditions that used to be separate diagnoses: autistic disorder, pervasive developmental disorder not otherwise specified, and Asperger's syndrome.
Recognize Signs and Symptoms
Signs and symptoms of ASD typically become evident between 12 and 24 months of age. However, signs may also appear earlier or later and typically last throughout a person's life. To meet diagnostic criteria for ASD according to DSM-5, a child must have persistent deficits in each of three areas of social communication and interaction and at least two of four types of restricted, repetitive behaviors.
ASD is referred to as a "spectrum" condition because there is wide variation in the type and severity of signs and symptoms experienced. Many people with ASD have different ways of learning, paying attention, or reacting to things. They might have problems talking with you, or they might not look you in the eye when you talk to them. Individuals with ASD might not want change in their daily activities. They may spend a lot of time putting things in order, or they may say the same sentence again and again.
Arriving at a Diagnosis
Doctors diagnose ASD by assessing a person's development and behavior. Arriving at a diagnosis of ASD in young children is a two-stage process that entails developmental screenings and additional comprehensive evaluation.
The American Academy of Pediatrics recommends that all children be screened for developmental delays at their 9-, 18-, and 24- or 30-month well-child visits and specifically for autism at their 18- and 24-month well-child visits. Additional screening might be needed if a child is at high risk for ASD or developmental problems such as those who have one or more of the following histories:
A family member with ASD
Some ASD behaviors
Older parents
Certain genetic conditions
A very low birth weight
Now let's look at how ASD is reported.
Coding for ASD
When the physician documents a diagnosis of ASD, use ICD-10-CM code F84.0 Autistic disorder. The Code also note in the Tabular List under subsection F84, Pervasive developmental disorders, instructs you to report codes for any associated medical conditions such as an intellectual disability (F70-F79).
A type 1 exclusion note indicates not to report F84.0 with F84.5 Asperger's syndrome; the code set considers them to be mutually exclusive. The difference, according to ICD-10-CM, is that Asperger's is milder, and while it shares some symptoms with autism, people with Asperger's syndrome don't have the language and cognitive impairments that are usual in other autism spectrum disorders.
The CPT® code for both general developmental screening and for autism screening is 96110 Developmental screening (eg, developmental milestone survey, speech and language delay screen), with scoring and documentation, per standardized instrument. When billing for ASD screening, report 96110 with modifier KX Requirements specified in the medical policy have been met. For general developmental screenings, use 96110 without modifier KX. When more comprehensive developmental testing is performed — assessment of fine and/or gross motor, language, cognitive level, social, memory, and/or executive functions — look to CPT® codes 96112 Developmental test administration (including assessment of fine and/or gross motor, language, cognitive level, social, memory and/or executive functions by standardized developmental instruments when performed), by physician or other qualified health care professional, with interpretation and report; first hour and +96113 … each additional 30 minutes (List separately in addition to code for primary procedure).
To enhance specificity, there are Z codes you can use to identify the screening performed during the visit. Check with your payer to verify these codes are accepted and reimbursable:
Z13.41 Encounter for autism screening
Z13.42 Encounter for screening for global developmental delays (milestones)
When a screening test is performed with a significant, separate evaluation and management (E/M) service, append modifier 25 Significant, separately identifiable evaluation and management service by the same physician on the same day of the procedure or other service to the E/M code to specify the E/M service was distinct and necessary during the same visit.
Light It Up Blue
About one in 44 children is identified with ASD according to estimates from the Centers for Disease Control and Prevention's (CDC's) Autism and Developmental Disabilities Monitoring (ADDM) Network. April —Autism Awareness Month — is a chance to promote understanding and acceptance of ASD and help people with the condition improve their quality of life. Help shed light on the signs of autism to enable early diagnosis and spread the word about programs and resources available to those living with ASD.
Latest posts by Stacy Chaplain
(see all)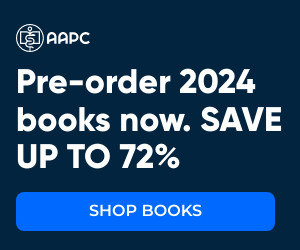 3 Responses to "Encourage Awareness and Acceptance of Autism"