I Am AAPC: Myra J. Simmons, CPC, CPMA, CRC, CPC-I, COBGC, CGSC, OHCC, ICDCTCM
By Lee Fifield
In AAPC News
April 1, 2022
Comments Off

on I Am AAPC: Myra J. Simmons, CPC, CPMA, CRC, CPC-I, COBGC, CGSC, OHCC, ICDCTCM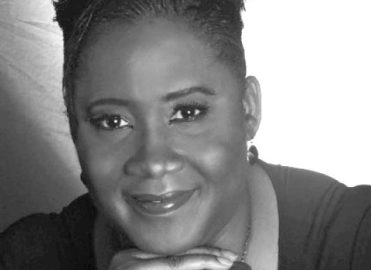 I started my journey in medical coding over 30 years ago. At first, I struggled to complete my homework assignments on time, complete the reading assignments, and most importantly, understand what I had read. It was challenging to say the least. But I had decided that becoming a medical coder was my career goal so I persevered. Today, I am a coding improvement coordinator for Inova Health System.
More Than Just a Job
Medical coding is not just what I do — it's who I am! I view coding not as a career but a lifestyle. I want to inspire you to have the same outlook and be the wind under your sails. You can do it, just don't give up. This year will be your year to succeed.
I encourage you to adopt my motivational list:
1. Make a decision and stick with it.
2. Change your surroundings to match your decision.
3. Put in the work.
4. Don't quit.
5. You've got this!
Repeat after me, "Coding is what I do — it's who I am!"
Getting to the Finish Line
After many ups and downs, I made it to the finish line. I became a certified medical coder! I was able to cross that goal off my to-do list. The next step was finding a job. My journey to employment often required me to refer to my motivational list, most importantly No. 5 (You've got this!).
I succeeded in my job hunt and have since had the great opportunity to work as a medical coder at Walther Reed Medical Center, Howard University, Washington Hospital Center, and many other places. Today, I'm not just a coder, but an auditor, compliance officer, and coding instructor.
---
#iamaapc
We want to feature you in Healthcare Business Monthly! Tell us in fewer than 500 words why you became a member of AAPC, how your AAPC credentials have helped you in your career, and the best part of being an AAPC member. Send your story and a digital photo of yourself to iamaapc@aapc.com.
Latest posts by Lee Fifield
(see all)