AAPC's Member of the Month: Tammy Vannatter-Berger, BHSA, CPC, CMA (AAMA), RMA (AMT)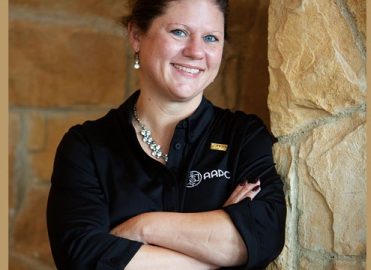 Meet a member who serves as inspiration by leading by example.
Each month, AAPC selects a member who demonstrates exemplary leadership qualities. This month, we've chosen Tammy Vannatter-Berger, BHSA, CPC, CMA (AAMA), RMA (AMT). Vannatter-Berger is ambitious and continuously strives to improve, but she understands the importance of lifting others up along the way. One way she does this is by sharing her knowledge by writing for Healthcare Business Monthly. In fact, there's an article written by her in the April issue. We'll let her tell you the rest in her own words.
How did you get your start in healthcare?
I started on the clinical side of healthcare as a medical assistant in 1995. As time went on, I learned more about the different careers in healthcare. I was fascinated with diagnosis coding and became the go-to person in the office. I saw my passion with the mystery of finding the correct CPT® or ICD-9 code (we are talking in the old days, no ICD-10). I then transferred to the billing department. As a biller, I learned I could become certified as a coder. I then enrolled in a class and earned my Certified Professional Coder (CPC®) in 2005. One month prior to being certified, I was hired in the coding department. Since then, I've held positions as a back-end coder (working coding edits and denials), physician education, coding coordinator/educator, and coding supervisor in the emergency department.
While working as a back-end coder, I realized I wanted to work in more of an administrative role, such as a manager, so I went back to school and obtained my bachelor's degree in healthcare administration services. This is one of my greatest accomplishments, as I was raising my son as a single mother.
What is your current occupation?
My current position is the HIM ED coding services manager for a healthcare system in the Metro-Detroit area. I oversee the coding and revenue opportunities for our nine emergency rooms, five trauma centers, facility observation, and labor and delivery. Our emergency department and trauma areas code the professional and facility side of the account. Facility was new to me when I came to the department as a coding coordinator/educator. However, it was a challenge I embraced and I'm so glad I now understand both sides of coding.
I am also an adjunct instructor, teaching billing and coding at a local college in the medical assisting and billing programs. I also continue my certification for my medical assisting credentials.
What has helped you the most to be successful in this profession?
What has helped me the most in my career is working hard, networking, helping others along the way, and learning from the mistakes I've made. Networking and professionalism go a long way. You may have to take a job in something other than coding, and that is okay — we all started somewhere. You can accomplish anything if you work hard.
I think that my positive attitude and outlook have helped me, as well. I did not rely on others to help me. I networked but I never asked for a job or help. I showed I was worth the investment by example. Showing I was professional and knew the work at hand let others see my work ethic and capability. This led to my success. I believe having focused goals, being objective, and having a positive outlook lead you to your success.
What is your involvement with your local chapter?
I am currently the president of my local chapter and have previously held the positions of education officer, member development officer, and president a few times. I was one of the original officers who started our chapter. I will be sad when I have reached my term limit. However, I'll still be involved as I have in prior years when I had to step out of office. Being out of office does not mean you can't be involved with your chapter; we can do so much as members.
I encourage everyone to get involved with their local chapter, as this is where you will grow into your professional self. Find a mentor and let them mentor you, as a professional, not just at coding or another position. You will find them at your local chapter.
I am also on the AAPCCA Board of Directors (BOD) for the current term. This has led to many opportunities and great friendships. I enjoy working with the BOD to help our local chapters.
What are you most proud of accomplishing in your work?
I am most proud of watching someone I've worked with and/or mentored reach their professional goals. Having the ability to inspire and mentor my colleagues and students is very rewarding. It is an honor and a privilege to help pave the pathway for others to reach a point in their career for which they have strived. I am paying it forward, as I was mentored in my career path. I am proud of where I have landed in my career and the role I have played in encouraging others to reach their career goals.
Latest posts by Renee Dustman
(see all)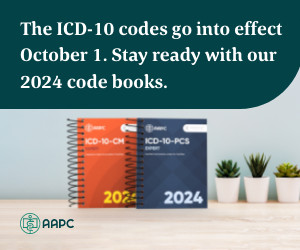 One Response to "AAPC's Member of the Month: Tammy Vannatter-Berger, BHSA, CPC, CMA (AAMA), RMA (AMT)"