HEALTHCON 2022: Day 4 was "One Sweet Day"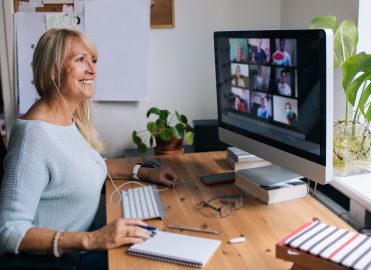 AAPC's national conference is a wrap, but the takeaways are ongoing.
If you have never attended HEALTHCON, it would be hard for you to fathom the impact this event makes on everyone involved. The attendees, the speakers, the staff – everyone goes away a little happier, a lot more connected, and vastly more empowered. This year's virtual HEALTHCON, which is AAPC's 30th national conference, did not disappoint.
A Great Way to Start the Day
AAPC's conference team and support staff were largely responsible for the smiles on everyone's face each day. The 1990's themed music and skits conjured up a lot of good memories for some (and disbelief for others). Little did these folks know when they signed on for the job that they would be asked to sing, dance, and wear crazy outfits in front of thousands! But they did, and that's why everybody loves them.
Of course, there wouldn't be a conference without the presenters. A huge thank you to these incredibly talented professionals, most of whom are also fellow AAPC members, for the quality and high-level education they provide.
After an amazing rendition of "Get on down to Nashville for HEALTHCON '23" performed by the conference team, it was time for Senior Vice President of Products Raemarie Jimenez, CPC, CDEO, CIC, CPB, CPMA, CPPM, CPC-I, CANPC, CRHC, to get down to business with her general session "2021 E/M Lessons Learned." She first summarized the results an AAPC Audit Services audit on evaluation and Management (E/M) services six months after the 2021 E/M guidelines went into effect. You can read about this case study in the April issue of Healthcare Business Monthly and on blog.
Based on the results of the case study, Jimenez said, "If you think about how long it took to properly train and learn the '95 and '97 guidelines, now we've shifted away coding criteria that was easier to count and to quantify and are looking solely on medical decision making or time, so there is reluctance and an uncomfortable feeling of coding higher. We had this problem even prior to the 2021 guidelines. We've always had this issue where 'If I just stay at a level 3 I might stay under the radar and payers are not going to tag me for an audit.' That's just not the case. We want to make sure that we're coding for the services rendered. Downcoding is just as dangerous as upcoding."
Jimenez continued with a look at common documentation challenges medical coders and auditors face, such as providers wanting to note issues in the assessment and plan without noting anything in the history or exam, and the ongoing confusion surrounding medical decision making and E/M service leveling. She also talked about other changes in the E/M Services section of CPT® that were implemented in the 2022 Medicare Physician Fee Schedule final rule and gave an overview of the 2023 E/M coding and guideline changes coming down the pike.
An hour and a half isn't nearly enough for this topic, so luckily there were other sessions on E/M earlier in the week, such as the E/M Panel on Day 1 and a session that explained the meaning of significant and separately identifiable E/M services on Day 2.
Speaking of counting data for E/M coding, AAPC's very own Lee Williams, CPC, CPCO, CRC, CEMC, CHOC, Director of Education, presented a very informative talk about how to count data when it comes to determining MDM for assigning E/M codes. Williams presented some very helpful examples that highlighted which conditions and/or which surgical procedures are typically associated with which risk levels. She also explained what constitutes an independent interpretation of a report.
Today also featured two sessions that looked more at the financial implications of E/M. In "Maximize Revenue Growth: Analyzing E/M Procedures," Stuart Newsome, CPCO, vice president of Corporate & Client Experience, Alpha II, LLC, stressed the importance to understand how every insurance carrier functions and how their rules and guidelines will affect your revenue cycle. "Profitability isn't a word generally used in healthcare, but it is a business," he said. And E/M is a high-volume business, so it has significant impact on revenue if not billed and reimbursed correctly. "It all starts with CERT [Comprehensive Error Rate Testing]," Newsome said. According to a recent CERT report issued by the Centers for Medicare & Medicaid Services (CMS), the top five improper payments for 2021 are insufficient documentation, medical necessity, incorrect coding, other, and no documentation — in that order. "Physicians are leaving a lot of money on the table," Newsome said.
Similarly, Yvonne Dailey, CPC, CPB, CPC-I, explained in her session "Best Practices for a Healthy Revenue Cycle" the importance of understanding how every insurance carrier functions and how their rules and guidelines affect provider revenue. She reviewed the entire revenue cycle and discussed steps for keeping it healthy and solvent, identifying common costly errors.
Another morning session held today was "Neoplasm Table: Six Columns of Confusion," presented by Jill Young, CEMC, CPC, CEDC, CIMC, of Young Medical Consulting, LLC, in East Lansing, Mich. The six columns in the Neoplasm Table in the ICD-10-CM coding are frequently misused and misunderstood, she said. Specifically, there is much confusion over how to use the unspecified and uncertain columns. Young explained documentation requirements, basic use of the table, and the tough question of when the table is no longer used and history codes are assigned.
Tyler Griffeth, MOL, CPC, CPRC, gave an in-depth look at "Plastics and Reconstructive Surgery — The Medically Necessary Stuff." His session focused on what needs to be included in documentation to meet the CPT® requirements of services and medical necessity. Attendees of this session also learned about applicable ICD-10-CM coding, payer expectations, guidelines, and documentation requirements.
Meanwhile, Margaret Wallace, CPC-A, took on the weighty topic of "Coding for Dignity in Death." When coding for hospice, choosing the code may seem rather obvious, she said, but the principal diagnosis can have a drastic impact on the patient's experience, either granting or barring the treatments available.
Another tough subject was masterfully handled by Pam Brooks, MHA, CPC, COC, AAP Fellow, PCS, in her session "Eating Disorders: When Food is the Enemy." She provided information about the symptoms and treatment methods around a variety of eating disorders, and discussed the healthcare finance issues surrounding this devastating disease. (Don't miss Brooks on the cover of the May issue of Healthcare Business Monthly.)
In the session "Creating an Empowered Team and Organization," Adrienne Lloyd, MHA, FACHE, led a very interactive session on how to build a culture that grows and retains high performers. "Begin with the end in mind," she suggested. Start by establishing a clear vision of where you want to be and identifying your end goal, and then create backward planning. The chat was buzzing with enthusiastic attendees sharing ideas and swapping contact information while Lloyd fielded questions and provided several tools and resources to help healthcare leaders manage and lead effectively. Not sure where to start? Foster a sense of teamwork, connect regularly, standardize processes, get input from your team, and hold everyone accountable for goals and outcomes set, she advised.
In the session "The ABCs of ASCs," Amy C. Pritchett, BSHA, CPC, CPC-I, CANPC, CPMA, CDEO, CRC, CEDC, CEMC, CCS, CASCC, CPMP, CMPM, CMRS, C-AHI, Approved ICD-10-CM/PCS Trainer, discussed the history of ambulatory surgery centers (ASCs) and tackled the caveats of billing and coding in an ASC, along with reimbursement guidelines. She also delved into the nuances of Medicare, Medicaid, and commercial insurance payers' requirements and changes to the Medicare inpatient-only list for fiscal year 2022.
Also in the morning, some brave souls faced their fears in the session "FBI Healthcare Fraud Program Overview," led by Supervisory Special Agent Gregory Heeb, FBI Healthcare Fraud Unit chief, and Supervisory Special Agent Paul Baumrind, program manager of the FBI Healthcare Fraud National Response Team. They provided incredible insight into the FBI's role in investigating healthcare fraud. They spoke on how healthcare fraud affects every person in the United States, every segment of the economy, and that the threat is constantly evolving.
The presenters also spoke on the FBI investigating emerging schemes that are based in telehealth or telemedicine, which has resulted in agents attempting to track down telehealth providers that may be facilitating fraud throughout the country or the world. "You could say it's a double-edge sword from a law enforcement perspective," Heeb said. "Telehealth has brought some new challenges to the way we investigate healthcare fraud."
This Happened in the Afternoon
After a stop in the Virtual Café to discuss industry topics with AAPC's National Advisory Board and the Chapter Association Board of Directors, attendees went to their final session of the day. Heads already spinning from information overload, it was about to get real.
Some attendees chose to learn about "CMS Changes to Reporting Shared Services," presented by Christopher Chandler, MHA, MBA, CPC, CGSC. Others wanted to know more about "ENT Procedures, Surgeries, and Hot Topics," which Michelle Mesley-Netoskie, CPC, CRC, CPMA, CPPM, CPC-I, AAPC Approved Instructor, took on. And yet others headed over to the session on "Women's Health Obstetrics and Gynecology," with Peggy Stilley, CPC, CPMA, CPC-I, CPB, COBGC.
The afternoon session "Outpatient Coding Compliance Missteps to Avoid" by CJ Wolf, MD, M.Ed, CPC, COC, CHC, CIA, was both highly informative and interactive. Wolf began by asking attendees which modifiers they think cause the biggest compliance problems. Modifiers 25 and 59 were the overwhelming answers. Wolf confirmed that modifiers 25 and 59 are where a lot of enforcement is focused, since every year, "it's really the same issues that come up." He went on to outline several Office of Inspector General (OIG) case examples from a variety of specialties and emphasized that because of widespread abuse of modifier 25, the OIG's yearly work plan targets its use. The OIG identified that 35 percent of claims using modifier 25 within a calendar year did not meet payment requirements. "It doesn't matter really what your specialty is … the concept is you have to be doing a separately identifiable E/M," said Wolf.
Wolf asked attendees to share the biggest challenge they face with medical necessity issues and then discussed each response, wrapping up the topic with legal case examples and his own examples of medically unnecessary tests.
The session concluded with discussion about what to do when you identify an overpayment. Wolf asked attendees which part of the 60-day overpayment rule they find most difficult. In the end, Wolf said, addressing overpayments includes both proactive and reactive attention. The burden is on you to exercise reasonable diligence both within and outside of the audit period. If you find an issue, you have a duty to discover if similar overpayments were made within the last six years, not just 60 days.
Meanwhile, Nancy Reading, RN, BS, CPC, CPC-P, CPC-I, explained that what compelled her to speak about the nuances of "Pharmacy Coding and Charge Capture" is the fact that missed charges for medications make up a significant part of lost revenue. Without a solid understanding of what is and isn't billable, the documentation needed, dose calculations for correct charge capture, and proper code and modifier use, practices not only stand to lose money but also risk erroneous billing and claim denials. Following her thorough presentation, which included a breakdown of the different methods of capturing medication charges and applicable guidelines, attendees voiced how they were eager to take the strategies they learned back to their place of work so they can fine-tune their own practices.
And in "Let's Audit! From Sample to Report," Shannon O. DeConda, CPC, CPC-I, CPMA, CEMC, CEMA, CRTT, president, NAMAS and partner, DoctorsManagement, laid it on the line for coders. She went through E/M encounter notes line by line, pointing out what was right and what was wrong. She also reviewed the process of writing a report based on the audit. She opened by discussing the different types of audit approaches and audit sample sizes. She went on to provide actual redacted chart examples from an audit and she let participants attempt to tackle auditing these charts. Next, she demonstrated how an auditor could help a provider improve their documentation so that they could legitimately capture a higher E/M. Finally, she gave examples of type of reports that could be given to a provider or facility after the audit is complete. DeConda essentially performed a full audit in one hour during this very animated and interactive session.
In the session "Clinical Denials — a Step-by-Step Approach," Leigh Poland, RHIA, CCS, and Sri Valli Harihara, CPC, laid out a 10-step process for successfully appealing the most common types of denials.
Samuel L. Church, MD, MPH, CPC, CPC-I, CRC, FAAFP, led the session "Understanding Principal Care Management and Changes to the Care Management Code Family," in which he explained care management program rationales, guidelines, and code changes.
And Dorothy D. Steed, CCS, CDIP, COC, CPCO, CPUM, CPUR, CPHM, CPMA, ACS-OP, CCS-P, RCC, RMC, CEMC, CPC-I, CFPC, PCS, FCS, CRCR, CICA, CPAR, an independent healthcare consultant and educator in Atlanta, Ga., took on "Human Trafficking: A Public Health and Legal Concern." Do you have an internal policy if trafficking is suspected? Do you know your state requirements for reporting suspected victimization?
Last but not least, Rhonda Buckholtz, CPC, CDEO, CPMA, CRC, CENTC, CGSC, COBGC, COPC, CPEDC, AAPC Approved Instructor, led the motivational session "Lessons in Leadership," where she educated attendees about growth plans and how they can help fast-forward their career. Attendees took away tips for how to be consistent and motivated, maximize their growth strategies, and increase their capacity, and learned skills on how to grow to elevate their career.
Challenge Accepted
Throughout HEALTHCON, attendees could network and share stories and photos on the Chat Wall. As customary among coders, many shared pictures of their pets. They claim their fur babies are not on the payroll, but we're not so sure.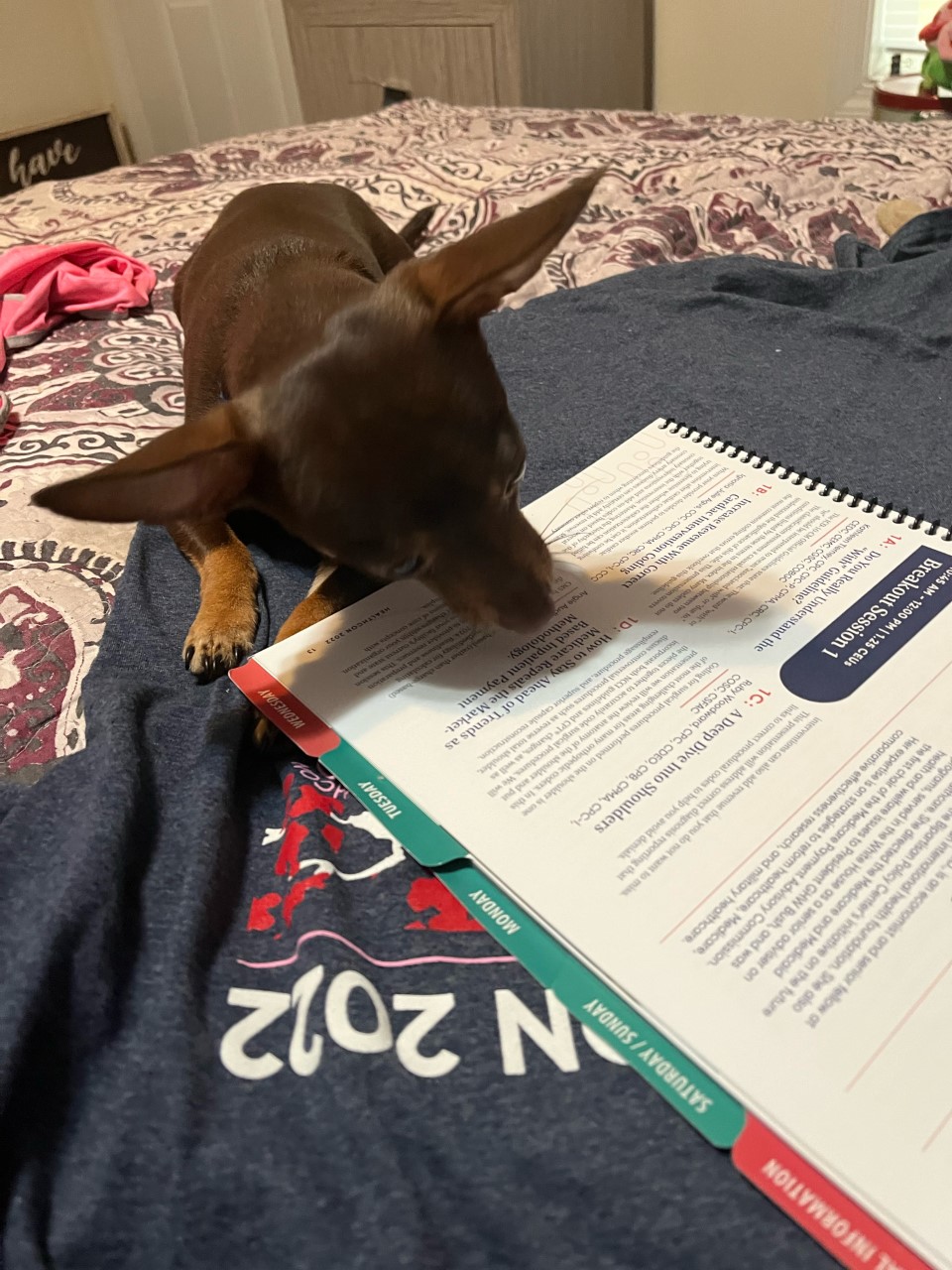 Attendees could also participate in various challenges for a chance to win prizes such as webinar subscriptions, distance learning courses, and even HEALTHCON 2023 registrations. At the end of the day, in the Virtual Café — Networking Farewell, the conference team announced the winners of the Top Networker, Social Butterfly, Challenge, and #HEALTHCON22 challenges (announcement to come).
This was followed by an entertaining session of karaoke by AAPC staff!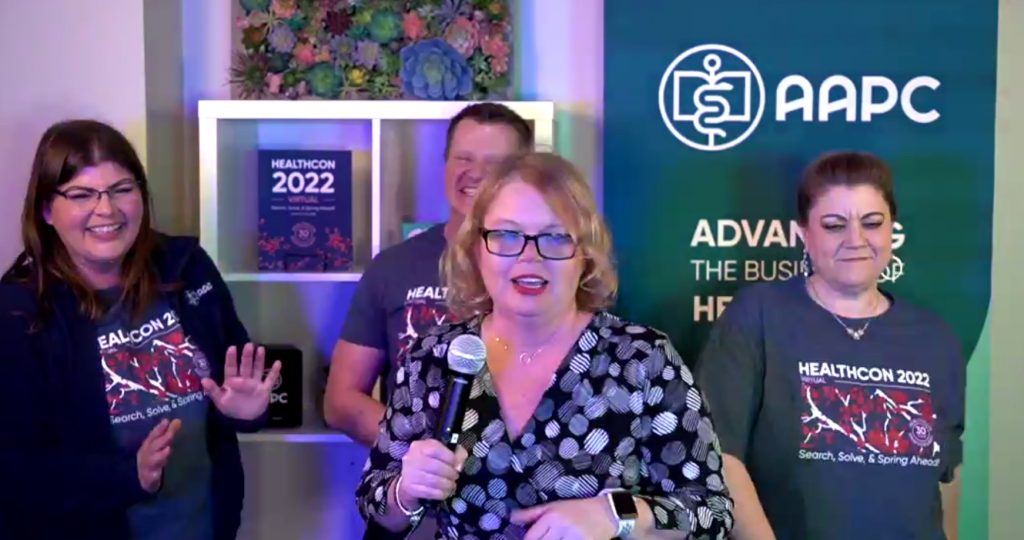 The last day of conference is always bittersweet. HEALTHCON is exhausting, exhilarating, empowering, and we can't wait to do it all again! Don't miss HEALTHCON 2023 in Nashville, Tenn.!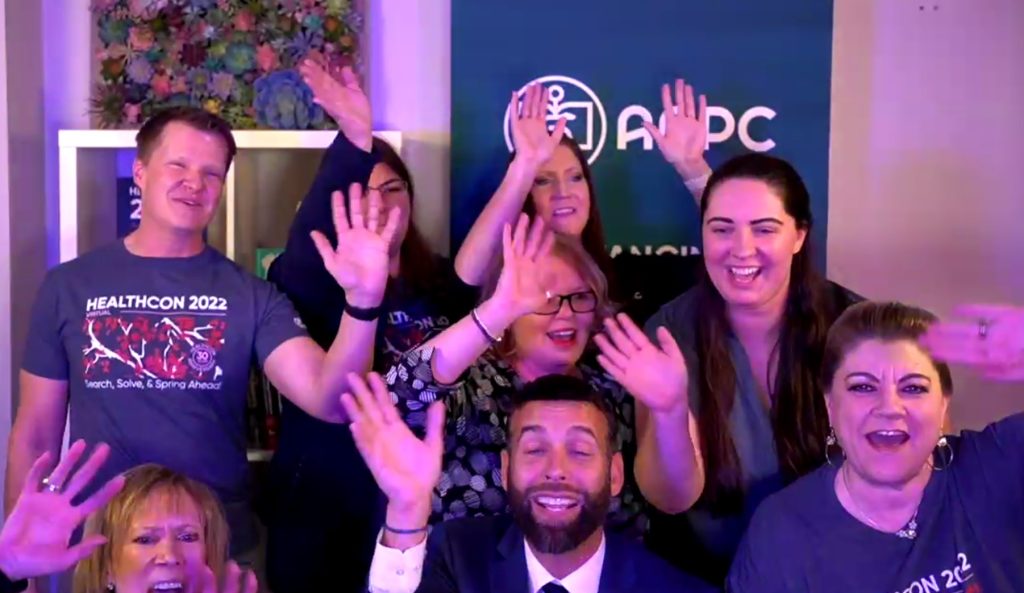 Latest posts by Renee Dustman
(see all)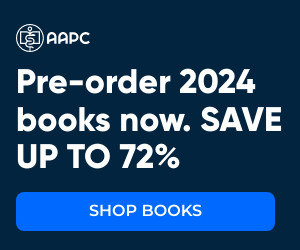 2 Responses to "HEALTHCON 2022: Day 4 was "One Sweet Day""