Owner Of Shuttered Hospice Pleads Guilty To COVID Aid Fraud
In Audit
March 31, 2022
Comments Off

on Owner Of Shuttered Hospice Pleads Guilty To COVID Aid Fraud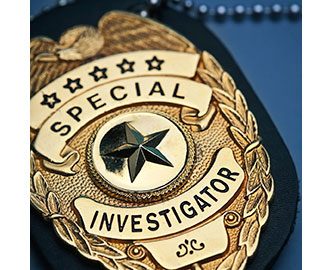 Case is just one of many in an alleged $8 billion pandemic fraud spree, according to DOJ.
The feds are keeping an ever-sharper eye out for fraud related to COVID-19 relief funds, and a California hospice owner was one of the fraudsters spotted.
Gurgen Israyelyan owned Saint Christopher Hospice Inc. in North Hollywood, which closed around September 2019, the Department of Justice says in a release. "SCH, which was never operational during the COVID-19 pandemic, received approximately $89,162 designated for the medical treatment and care of COVID-19 patients," the DOJ says. "Israyelyan admitted he stole the funds by spending them for his personal use and by transferring them to family members, including a family member in Armenia."
Israyelyan also admitted to submitting five fraudulent Economic Injury Disaster Loan (EIDL) applications to the Small Business Administration on behalf of SCH and four other entities he controlled. As a result, the SBA disbursed about $428,100 of EIDL funds to Israyelyan, "all of which were proceeds that Israyelyan knew he was not entitled to and which [he] used for his own personal benefit," the DOJ notes.
Israyelyan is scheduled for sentencing on June 13.
Reporting tool: "Anyone with information about allegations of attempted fraud involving COVID-19 can report it by calling the Department of Justice's National Center for Disaster Fraud (NCDF) Hotline at 866-720-5721 or via the NCDF Web Complaint Form at www.justice.gov/disaster-fraud/ncdf-disaster-complaint-form," the DOJ says.
Israyelyan is just one of many fraudsters that have taken advantage of COVID relief, say recent reports from the feds.
"When the COVID-19 pandemic began, federal agencies acted swiftly to establish emergency programs and deliver financial relief to the American people," notes the Government Accountability Office in a summary issued for a March 17 report on emergency relief funds. "Many agencies were able to distribute funds quickly, but the tradeoff was that they did not have systems in place to prevent and identify payment errors and fraud," the GAO criticizes.
In testimony before the Senate Committee on Homeland Security and Governmental Affairs, Comptroller General Gene Dodaro offered a number of suggestions for Congress to improve the transparency and accountability of relief funds.
And the DOJ reported on March 10 that it has alleged over $8 billion in pandemic relief fraud to date. That includes criminal charges against more than 1,000 defendants with alleged losses exceeding $1.1 billion; the seizure of over $1 billion in Economic Injury Disaster Loan proceeds; and over 240 civil investigations into more than 1,800 individuals and entities.
"The Justice Department remains committed to using every available federal tool — including criminal, civil, and administrative actions — to combat and prevent COVID-19 related fraud," Attorney General Merrick B. Garland says in a release. "We will continue to hold accountable those who seek to exploit the pandemic for personal gain, to protect vulnerable populations, and to safeguard the integrity of taxpayer-funded programs," Garland says.
After passage of the CARES Act, the DOJ "immediately stood up multiple efforts dedicated to identifying, investigating, and prosecuting [COVID-19] fraud," Justice says in the release. "This rapid and nationwide response enabled the Justice Department to quickly ensure accountability for wrongdoing and sent a forceful message of deterrence during an ongoing crisis."
And the fraud-fighting is far from over. "The multifaceted and multi-district approach to enforcement during this national health emergency continues and is expected to yield numerous additional criminal and civil enforcement actions in the coming months," the DOJ pledges.
Garland established a COVID-19 Fraud Enforcement Task Force last May and the DOJ has now appointed Associate Deputy AG Kevin Chambers as the Director for COVID-19 Fraud Enforcement.
Note: The GAO report is at www.gao.gov/products/gao-22-105715. See more about the DOJ's COVID-19 fraud response at www.justice.gov/coronavirus.
Latest posts by Rebecca Johnson
(see all)