Address the Effect Your Job Has on Your Mental Wellness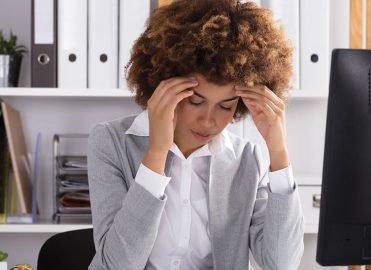 It's time to talk about work-related anxiety and depression among non-clinical staff.
Discussions about mental wellness in the healthcare workplace have increased over the past two years. COVID-19 has given rise to the intensity of and need for further discussions on this subject. One of the professions that has been largely silent in this discussion is that of revenue cycle professionals. The purpose of this article is not to provide an answer, but to begin a dialogue.
We See It Too
Doctors, nurses, and other clinicians provide what is clearly the most grueling portion of the patient's direct, face-to-face care. There is a second side to this coin, however: the non-direct patient care side. Many revenue cycle professionals are equally passionate about patient care. Many of us understand that every code, chart, scan, bill, and medical record represents human beings. Knowing that certain forms mean certain things, the knowledge of that patient's condition, and how it will impact them and their family or loved ones, can become too much to bear. Non-clinical staff, specifically clinical documentation improvement specialists, medical coders, and auditors, know that our job is to tell the patient's story clearly, accurately, and correctly to someone else, regardless of how hard, terrible, mundane, or triumphant it may be.
We Feel It Too
As we tell a patient's story through the composition of codes, we can feel the weight of certain diagnoses. We begin to feel the pain of biopsies that find cancer. We see a baby born with congenital defects given a prognosis of a year. We feel sadness for the parents and grandparents. We see the multiple miscarriages that women experience in hopes of having a child. We review the record and code or audit the visit.
We see a woman having surgery to please and keep her husband, only to come back suffering from depression because he left anyway. We see the young man who wants to go enter the military but ends up being denied due to an exempting condition. We see young people wanting to play sports continue to have a medical issue, only to find out their dreams of going professional are gone. We see the family on the way to the movies hit by a drunk driver — there were four, but now there is only one. We see the young man who has begun to cut himself because he found out he was adopted and feels betrayed by everyone in his life. I could go on for days.
Day in and day out, we see these scenarios, not because we are nosy, but because it is our job to tell the patient's story. Was the biopsy cancer? We must know. Is the depression major? We must know. Are all of the components of the care plans complete? We must know. Is this individual a victim of domestic violence or a violent crime? We must know. Knowing is where the pressure arrives. How many times can we see children diagnosed with cancer and not feel for their families?
The Pain Is Real
Often, there are no outlets in these scenarios. We can't discuss patient information, not even to family members. But the pressure continues to mount. COVID came to us, the tragedies intensified, but no one spoke.
In a study published in the National Library of Medicine, the authors conclude, "Psychological symptoms, particularly anxiety and depression, were significantly more severe than in a non-clinical pre-pandemic sample and in the general population during the pandemic. At the same time, most professionals indicated that they would not seek help for psychological concerns. These findings indicate that healthcare employers need to pay greater attention to the mental health of their staff." (Weibelzahl, et. Al, 2021)
This statement indicates that the greater severity of depression is evident for the clinical worker, but there is the existence of anxiety and depression in the non-clinical staff as well. It's just not as evident. Is this perhaps because we do not discuss our feelings? Do we have a non-disclosure for our own health?
Let's Talk
What is clear is that the discussion needs to begin, as currently, there are more questions than answers. How do we cope? Who can we talk to and do so comfortably and affordably? How do you deal with the stress?
Here are some suggestions from the experts on managing stress, depression, and anxiety:
If you are thinking about hurting yourself, please do not suffer in silence. Please call the suicide hotline at 800-273-8255. You can also text 741741. Someone will help you.
Assistance is also available on SAMHSA's national helpline (for individuals and families facing mental and/or substance use disorders) at 800-662-4357.
Check with your employer to see if there are employee assistance programs that staff can utilize.
Reach out to your employer. If the specialty in which you are working is too overwhelming, ask for a different assignment/area.
If you have a religious support structure, reach out for counseling or other support.
Find a productive outlet.
Have an honest conversation about how you feel with your provider.
Avoid alcohol and recreational drugs.
Get moving and exercise.
Reduce caffeine intake.
What Coders Wish Providers Knew
Clinical documentation improvement, medical coding, and auditing professionals tend to be Type A individuals. Perfection, accuracy, and control are hallmarks of our lives and our profession. Appearing to be okay while hiding agony is common in this personality type. This is partly science, partly observation. We will never be perfect. It's OK to not be OK. It's time to stop hiding and start talking about our mental wellness.
---
Resource:
Weibelzahl, S et al. "Depression and anxiety in healthcare professionals during the COVID-19 pandemic." Epidemiology and infection, vol. 149 e46. 9, Feb. 2021
Latest posts by Tasha Bell
(see all)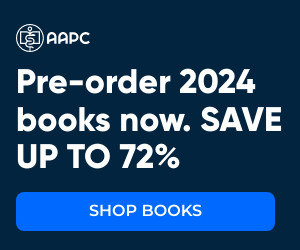 3 Responses to "Address the Effect Your Job Has on Your Mental Wellness"