Advice From a CRHC™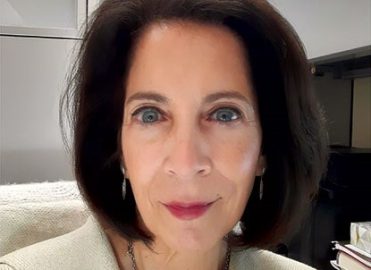 Why earn the Certified Rheumatology Coder (CRHC™) credential? AAPC asked member Julie Pisacane, CDEO, CPMA, CPPM, CEMC, CRHC, CRC, CCA, HCAFA, PAHM, about her experience with earning AAPC's CRHC™, and how it has helped her career.
Pisacane has been a senior compliance specialist in the internal audit, compliance, and enterprise risk management (IACERM) department at NYU Langone Health Systems since 2017. She assists with new physician onboarding educational in-services, training, and coding education for dental services and also conducts prospective chart reviews for all practice specialties.
What led you to obtain the CRHC™ credential?
Some of the pain relief treatments in rheumatology include trigger point injections, viscosupplementation joint injections, and chemotherapy infusions. I wanted to learn more about coding and billing for the variety of injection services utilized in the rheumatology practice. This was a great learning course and helpful in my role with chart reviews.
Do you have any tips for individuals preparing for the CRHC™ exam?
AAPC's CRHC™ study guide was extremely helpful, as well as the practice exams. The evaluation and management (E/M) guidelines have changed since the time I took this course. I would recommend learning about the new E/M changes and modifiers used with injections and reviewing the CPT® code book for all the rules and guidelines associated with all injection services mentioned.
How has the CRHC™ credential helped you in your job/career?
This credential is helpful to me with chart reviews for rheumatology but would also be useful in practices such as orthopedics or pain management that also provide the same injection type treatments.
Who do you think would most benefit from the CRHC™ credential?
The CRHC™ credential would benefit any coder, biller, or auditor needing to advance their knowledge and expertise in the area of rheumatology.
What resources do you use most to earn your continuing education units (CEUs)?
My department provides an annual subscription to the AAPC webinars, and this is how I earn most of my CEUs every year.
Latest posts by Lee Fifield
(see all)