CDI Tips for Diagnostic Endoscopies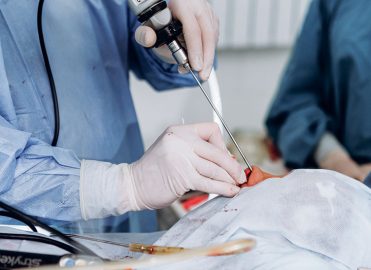 CPT® guidelines offer clues for what payers and auditors are looking for in op notes.
When reading notes or auditing documentation associated with the performance of diagnostic endoscopies performed by otolaryngologists (e.g., 31231, 31575, 31525, 43191), I often find that physicians document only the anatomy where they see abnormal findings. If there are no abnormal findings elsewhere in the nasal, laryngeal, or esophageal anatomy, then they do not note that they viewed that part because, to the physician, the area required no action. Here's an example of how such omissions in documentation can lead to denied claims, and what is necessary for clinical documentation improvement (CDI).
What Does Laryngoscopy Include?
For example, the operative (op) note reads:
"Direct laryngoscopy was performed with a Dedo laryngoscope. There was no evidence of oral cavity, oropharyngeal, hypopharyngeal, or laryngeal lesions. The laryngoscope is removed. A rigid esophagoscopy was performed and there was no evidence of esophageal lesions."
The CPT® 2022 Professional Edition code book, starting on page 224, before the section on laryngoscopies, states:
Laryngoscopy includes examination of the tongue base, larynx, and hypopharynx. The anatomic structures examined with this procedure include both midline (single anatomic sites) and paired structures. Midline, single anatomic sites include tongue base, vallecula, epiglottis, subglottis, and posterior pharyngeal wall. Paired structures include true vocal cords, arytenoids, false vocal cords, ventricles, pyriform sinuses, and aryepiglottic folds. For the purposes of reporting therapeutic interventions, all paired structures contained within one side of the larynx/pharynx are considered unilateral. If using operating microscope, telescope, or both, use the applicable code only once per operative session.
This means to document and then code 31525 Laryngoscopy direct, with or without tracheoscopy; diagnostic, except newborn, which is what the surgeon says was performed in the above note, the following anatomic structures need to be examined and the note must document their condition at this level of detail:
Tongue base
Vallecula
Epiglottis
Subglottis
Posterior pharyngeal wall
Larynx
True vocal cords
Arytenoids
False vocal cords
Ventricles
Pyriform sinuses
Aryepiglottic folds
Hypopharynx
Again, the above anatomy must be documented in order to support the performance of a diagnostic laryngoscopy, which includes direct diagnostic laryngoscopies (31520, 31525, and 31526) and flexible diagnostic laryngoscopy (31575).
As such, the above documentation stating that no oral cavity, oropharyngeal, hypopharyngeal, or laryngeal lesions were found can be determined by a payer as insufficient documentation to support the 31525, as the surgeon did not document that all the above anatomic areas were viewed, per the CPT® guideline.
What Does Esophagoscopy Include?
When the surgeon refers to an esophagoscopy, this is in reference to 43191 Esophagoscopy, rigid, transoral; diagnostic, including collection of specimen(s) by brushing or washing when performed (separate procedure). CPT® 2022 Professional Edition, page 351, states:
Esophagoscopy includes examination from the cricopharyngeus muscle (upper esophageal sphincter) to and including the gastroesophageal junction. It may also include examination of the proximal region of the stomach via retroflexion when performed.
This means that the surgeon's documentation must indicate examining from the cricopharyngeus muscle (upper esophageal sphincter) to and including the gastroesophageal (GE) junction. The above documentation stating that "no esophageal lesions were found" could be found insufficient by a payer audit, as the surgeon did not document examining from the cricopharyngeus muscle (upper esophageal sphincter) to and including the GE junction. If the surgeon did not look all the way down to the GE junction, the esophagoscopy cannot be separately reported. The physician must make sure their documentation includes all of the anatomical landmarks indicated in the CPT® guidelines.
Note: The operative note example in this article includes two codes that are bundled per the National Correct Coding Initiative (NCCI): 31525 and 43191. However, since the two procedures were performed with two different endoscopes on two different anatomic structures, they can be unbundled with either modifier XS Separate structures or modifier 59 Distinct procedural service (if the payer does not process the X[ESPU] modifiers).
What Does Diagnostic Nasal Endoscopy Include?
The other diagnostic endoscopy is 31231 Nasal endoscopy, diagnostic, unilateral or bilateral (separate procedure). CPT® Professional Edition guidelines on page 222, preceding 31231, tell us:
Codes 31231-31235 for diagnostic evaluation refer to employing a nasal/sinus endoscope to inspect the interior of the nasal cavity and the middle and superior meatus, the turbinates, and the spheno-ethmoid recess. Any time a diagnostic evaluation is performed all these areas would be inspected and a separate code is not reported for each area. To report these services when all of the elements are not fully examined (eg, judged not clinically pertinent), or because the clinical situation precludes such exam (eg, technically unable, altered anatomy), append modifier 52 if repeat examination is not planned, or modifier 53 if repeat examination is planned.
Since 31231 is defined as unilateral or bilateral, there is no modifier needed if performed only on one side. The above means that for each side that the diagnostic endoscopy is performed, the documentation should include:
Interior nasal cavity
Middle meatus
Superior meatus
Turbinates
Spheno-ethmoid recess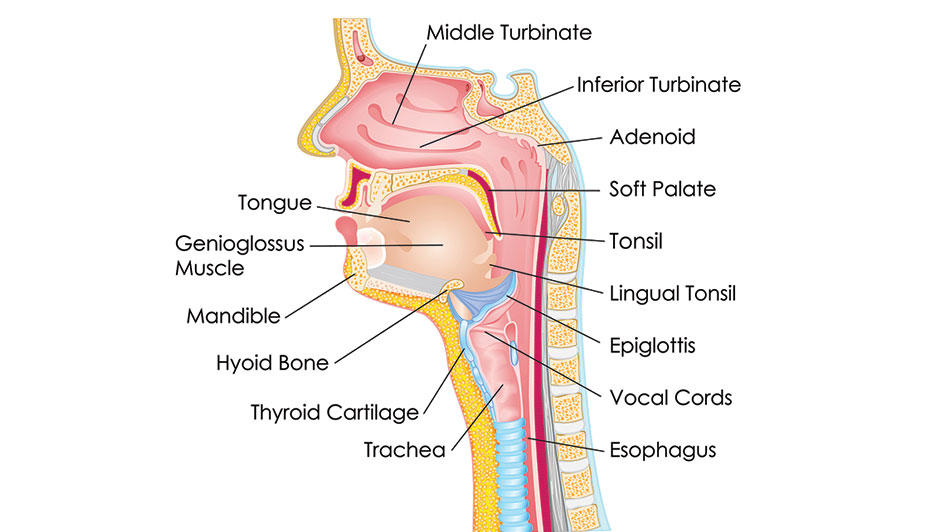 Also note that the CPT® narrative states that if all these areas are not viewed because it was not clinically pertinent, to note this in the documentation. Similarly, note if any part of the above anatomy no longer exists due to prior surgery. For example, the middle turbinate may be surgically removed from prior sinus surgery, but the inferior turbinates are hypertrophied.
Note: CPT® code 92511 Nasopharyngoscopy with endoscope (separate procedure) does not have a guideline defining the anatomy that must be included in this diagnostic endoscopy. It is suggested to modify the flexible laryngoscopy template (form for paper charts), delete the anatomy below the nasopharynx, and add the anatomy in the nasopharynx that is examined, such as the terminus of the eustachian tubes.
How to Make Documentation Audit-Proof
Payers are getting more and more exacting in their audits. They want to see what CPT® indicates is included in a diagnostic procedure documented in the procedure note. And if the CPT® instructions do not state that an anatomic area "may" be included, it means the anatomic must be included in the diagnostic procedure.
I am encountering more and more otolaryngologists who are being audited by payers, and the payers are disallowing their notes for these procedures because all of the anatomic areas are not mentioned. This is because of the long-held habit of the surgeons only mentioning what is wrong and what needs attention, and not crowding the note with content that has nothing to do with the actual work they're performing. Normal anatomy and areas without lesions, or inflammation, or granulation, etc., is of little use to the surgeon, so they do not document these anatomic areas, feeling that it is evident that the anatomy was viewed because it is part of the diagnostic procedure. But we coders know that we cannot make assumptions, and nothing is evident. Surgeons must document every area they view, even if that anatomy is normal, if they want the note to survive a third-party payer audit.
Achieve CDI Through Templates
How do we help our providers facilitate success for their otolaryngologists? The best way is to create templates for diagnostic nasal endoscopy and diagnostic laryngoscopy in the office so that they make sure to document each anatomic area they view. If your physician is still using paper charts, create a diagnostic endoscopy form for each of these diagnostic endoscopies that are performed in the office (nasal and flexible laryngoscopy) and include each area the physician must document in the examination. Also, add the direct laryngoscopy and esophagoscopy templates to the surgeon's dictation templates to ensure they document their operative notes completely.
Latest posts by Barbara Cobuzzi
(see all)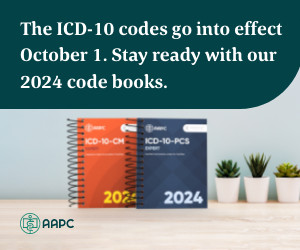 2 Responses to "CDI Tips for Diagnostic Endoscopies"