Know When It's Time for a New EHR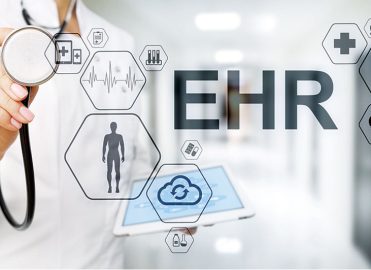 Take steps to modernize your office interoperability.
Electronic health records (EHRs) have changed substantially over time. If your practitioner is still using an older EHR system, it may be time to recommend an upgrade. In addition to being more user-friendly and offering more customizable opportunities, the new EHR systems are helping clinics decrease expenses, increase productivity, and improve patient care. Before you make the leap, here are some things to consider.
Telltale Signs It's Time for a New EHR
There are various reasons why you may want to update your EHR. For example:
Your EHR system is interfering with your ability to provide high-quality patient care.
Your practice's goals are no longer aligned with the EHR system.
The technical troubles seem to be piling up with no end in sight.
The workflow of the platform is rigid.
The EHR system lacks the necessary adaptations to meet the needs of your expanding practice.
Customer service from your current EHR vendor is unacceptable.
Your EHR vendor isn't cloud-based, and mobile access isn't available.
The system isn't certified to 2015 Edition standards necessary for quality reporting.
Before making the significant decision to upgrade your EHR, determine if you truly need to upgrade. If you do, create a list of requirements to reference while researching new EHR systems.
Criteria for Selecting a New EHR System
While you may be anxious to be rid of your old EHR, you'll need to create a plan first, so you don't have the same problems you're experiencing with your current EHR and to ensure your new EHR fulfils your long-term requirements.
First and foremost, you'll want to choose a vendor with a track record for meeting the shifting needs of healthcare business and the industry's ever-changing standards. Beyond that, consider the following points.
Migration
Migrating your data from your current EHR system to your new EHR system is a massive task. When switching EHR systems, don't forget to consider your organizational goals and feedback from your end-users. Many businesses make the fundamental error of not seeking input from those using the EHR daily.
Adaptability
Physicians are busy professionals who want to access their patients' information at any time and from anywhere. Vendors are now marketing EHRs that can be accessed from any device — including smartphones, tablets, laptops, and desktop computers — allowing physicians to stay in touch with their patients while on the go. This shortens the time it takes to answer a patient's question and improves communication.
Cost-effectiveness
Medical billing is integrated into the new versions of EHRs on the market. Practice management and medical record integration saves physicians and their staff time by assisting them in all phases of the patient process, including patient registration, vitals recording, medical history, diagnosis, treatment planning, and correct billing and coding. This saves time and money by reducing the need for additional resources.
Integration
EHR platforms now include an integrated patient portal, which allows patients to stay up to date on their healthcare visits and treatments. Physicians have complete control over the information they receive, ensuring that the security of information or medical specifics shared is not compromised. The program also allows doctors' offices to send e-prescriptions to pharmacists, reducing the risk of medical errors.
EHR Implementation Steps
It's challenging to implement a new EHR system. Important steps include:
Assess all desired goals, needs, and designs of your organization.
Outline all guidelines and assessments made by your organization for the implementation plan by looking at all electronic prerequisites of your organization.
Choose an upgraded and certified EHR based on your gathered information and assessments.
Conduct training programs to implement the EHR system and do live rehearsals following every step.
Organizations always need a system capable of legal documentation and comprehensive and accurate customer care — even while transitioning to a new EHR. System developers will be required to troubleshoot and resolve technical and financial issues during migration. With a solid plan, however, your organization will be up and running more efficiently and effectively in no time, ready for the future of healthcare.
Latest posts by Alex Hales
(see all)