CMS Proposes to Extend Medicare Coverage of Immunosuppressive Drugs for Kidney Transplant Recipients
By Lee Fifield
In Billing
May 3, 2022
Comments Off

on CMS Proposes to Extend Medicare Coverage of Immunosuppressive Drugs for Kidney Transplant Recipients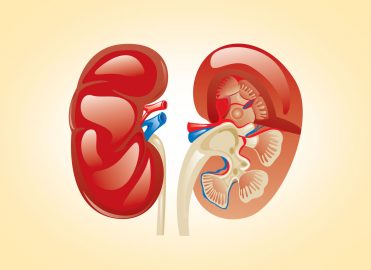 Coverage would continue after 36 months.
On April 22, 2022, the Centers for Medicare & Medicaid Services (CMS) issued a proposed rule under the Consolidated Appropriations Act, 2021 (CAA) that would, in part, extend Medicare coverage of immunosuppressive drugs for kidney transplant recipients. Section 402 of the CAA proposes to extend immunosuppressive drug coverage under Part B for certain individuals whose Medicare entitlement based on end-stage renal disease (ESRD) would otherwise end 36 months after the month in which they received a successful kidney transplant, provided they do not have certain other health coverage.
If finalized, the proposed changes to implement the CAA would provide long-term access to immunosuppressive drugs for individuals of any age who are no longer eligible for Medicare and have no other coverage.
Current Eligibility
Medicare rules allow that most individuals with ESRD are eligible for Medicare, regardless of age. Medicare covers dialysis for those with ESRD with no time limits on that coverage, but when an ESRD patient receives a kidney transplant, they are only entitled to 36 months of immunosuppressive drug coverage after the transplant if they would not otherwise qualify for Medicare based on their age or a disability. This short-term coverage policy is surprising considering that immunosuppressive drugs are necessary to keep the body from rejecting the transplanted organ, and therefore must be taken for the remainder of a person's life.
Unfortunately, immunosuppressive drugs are quite costly, and anyone unable to afford these necessary drugs after their 36 months of Medicare coverage come to an end may be faced with the options of either rationing their drugs or stopping taking them altogether. Without constant, daily medication, a kidney transplant will fail, and the patient will have to return to dialysis to survive. In fact, many individuals with ESRD do not place themselves on the kidney transplant waitlist for this reason. Even more surprising are the numbers: Medicare spends more than $85,000 per year on dialysis, which, depending on a person's age, can last for decades. A kidney transplant costs approximately $140,000 initially, with a price tag of only $2,500 a year for immunotherapy under Part B.
A New Direction
Under the proposed rule, any individual, regardless of age, who does not have other medical insurance, would be eligible to enroll in Part B coverage for unlimited immunosuppressive therapy furnished to an individual who receives a kidney transplant for which Medicare payment is made, thus eliminating the 36-month post-transplant coverage period. Note that this extended coverage would be limited to immunosuppressive drugs only. CMS is referring to this benefit as the immunosuppressive drug benefit, or the Part B-ID benefit.
If the proposed policy is finalized, eligible individuals can enroll in the new immunosuppressive drug benefit beginning in October. Coverage will most likely begin Jan. 1, 2023.
According to CMS, the new drug benefit would have the following features:
No specific enrollment periods: enroll at any time
Benefit would only cover immunosuppressive drugs (no other Part B benefits or services)
An individual would be required to attest that they are not enrolled in, and do not expect to enroll in, certain other types of coverage (e.g., group health plan, TRICARE, or a Medicaid state plan that covers immunosuppressive drugs) and that they will provide notification to the Social Security Administration within 60 days if they sign up for such other coverage (thereby ending their enrollment in Medicare)
Enrollees would not be subject to late enrollment penalties
Individuals eligible for certain Medicare Savings Programs (MSPs) can receive coverage of the immunosuppressive drug benefit premium, and for Qualified Medicare Beneficiaries (QMBs), cost sharing as well
This is promising news for the nearly 786,000 people in the U.S. living with ESRD today.
---
Resources:
https://www.cms.gov/newsroom/fact-sheets/implementing-certain-provisions-consolidated-appropriations-act-2021-and-other-revisions-medicare-1
https://www.cms.gov/files/document/cms-4199-p.pdf
Latest posts by Lee Fifield
(see all)