MA Plans Wrongly Deny Needed Care, Physician Payments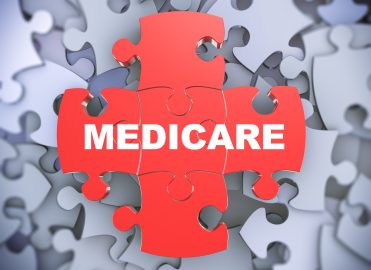 Medicare Advantage Organization denials raise concerns that private insurers are maximizing profits at the expense of patients.
Every year, tens of thousands of people enrolled in private Medicare Advantage (MA) plans are denied necessary care that should be covered under the program, federal investigators concluded in a report published on April 27. The Department of Health and Human Services' Office of Inspector General (HHS OIG) urged increased oversight of the program and advised the Centers for Medicare & Medicaid Services (CMS) to take steps to prevent Medicare Advantage Organizations (MAOs) from denying coverage and payment for medically necessary care.
Why the Inquiry?
MA plans have become an increasingly popular option among older Americans. According to the report, of all Medicare beneficiaries in 2021, more than 26 million were enrolled in a MA plan. What's drawing people to these privatized versions of Medicare? They are often less expensive and provide a wider range of benefits than traditional government-run program offerings.
With enrollment in MA plans more than doubling over the last decade, the OIG felt it was imperative to analyze program integrity and the appropriateness of coverage denials. Their primary concern was that the capitated payment model used in MA potentially incentives MAOs to deny patients access to services and deny payments to providers in order to boost profits.
"As enrollment in Medicare Advantage continues to grow, MAOs play an increasingly critical role in ensuring that Medicare beneficiaries have access to medically necessary covered services and that providers are reimbursed appropriately," the OIG explained. The report went on to say that even though MAOs approve most requests for services and payment, they also deny millions of requests each year. Coupled with the fact that annual audits by CMS have highlighted "widespread and persistent problems related to inappropriate denials of services and payments," the OIG felt that a deeper dive was warranted.
Study Specifics
To conduct the study, the OIG reviewed a random sample of 250 prior authorization denials and 250 payment denials issued by 15 of the largest MAOs during June 1-7, 2019. Medical coding experts conducted case file reviews of all cases, and physician reviewers examined medical records for a subset of cases. From these results, the OIG estimated the rates at which MAOs denied prior authorization and payment requests that met Medicare coverage and MAO billing rules. Auditors also examined the reasons for these denials and the types of services associated with the denials in the sample.
Audit Finds Inappropriate Denials
The case file reviews determined that MAOs sometimes delayed or denied MA beneficiaries' access to services, even though the requests met Medicare coverage rules. MAOs also denied payments to providers for some services that met both Medicare coverage rules and MAO billing rules.
Five take-home points:
13 percent of prior authorization request denials would have been approved under original Medicare coverage rules.
MAOs indicated that some prior authorization requests did not have enough documentation to support approval, but reviewers found that existing medical records were sufficient to support the medical necessity of the services.
18 percent of denied payment requests met Medicare coverage rules and MAO billing rules.
Most payment denials were caused by human error during manual claims processing review and system processing errors.
MAOs reversed some of the denied requests. Often the reversal occurred after a beneficiary or provider appealed or disputed the denial. In some cases, the organizations identified their own errors.
The report describes the avoidable delays, extra steps, and administrative burden caused by inappropriate health plan denials and illustrates the negative impact on patient care and access through a series of case examples. "Denying requests that meet Medicare coverage rules may prevent or delay beneficiaries from receiving medically necessary care and can burden providers," OIG said.
Room for Improvement
To ensure that patients covered under MA have timely access to all necessary healthcare services, the OIG recommended that CMS:
issue new guidance on the appropriate use of MAO clinical criteria in medical necessity reviews;
update its audit protocols to address the issues identified in this report, such as MAO use of clinical criteria and/or examining particular service types; and
direct MAOs to take additional steps to identify and address vulnerabilities that can lead to manual review errors and system errors.
CMS concurred with all three recommendations.
---
For more information, see the full OIG report at https://oig.hhs.gov/oei/reports/OEI-09-18-00260.pdf.
Latest posts by Stacy Chaplain
(see all)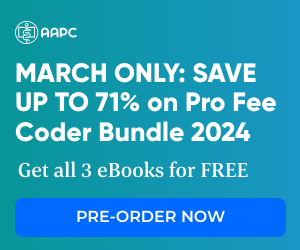 2 Responses to "MA Plans Wrongly Deny Needed Care, Physician Payments"