Advice From a CFPC™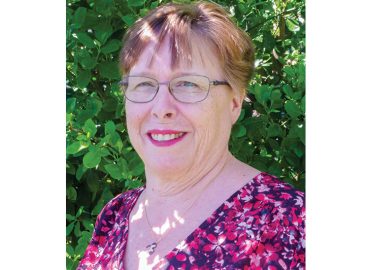 AAPC member Roxanne Betton, CPC, CPMA, CEMC, CFPC, began her career in healthcare 30 years ago, working for a single-family practice provider. A few years later, when the provider retired, she moved on to a larger family practice and decided to pursue her Certified Professional Coder (CPC®) certification. Six months after earning her CPC®, Betton heard an announcement at her local chapter meeting that the Reading Hospital was hiring coders for a new audit and education team. She applied and was hired three months later. Thanks to her background in family medicine, she was tasked with reviewing, reporting, and educating providers on audit findings. Betton is now the professional coding manager for audit/education for the medical specialties at Tower Health – Reading Hospital, where she works closely with the practices, providers, and revenue cycle team to identify opportunities to improve provider documentation efficiency and denial prevention.
AAPC asked Betton about her experience with earning the Certified Family Practice Coder (CFPC™) credential and how it has helped her career.
What led you to obtain the CFPC™ credential?
Providers will always challenge you; however, being certified in their specialty provides reassurance and establishes that you are a qualified subject matter expert. To help validate my position, I chose to obtain my CFPC™. It instilled confidence that I understood the billing and coding guidelines associated with family medicine.
Do you have any tips for individuals preparing for the CFPC™ exam?
Yes, have a strong understanding of evaluation and management (E/M) guidelines as well as diagnosis guidelines. When sitting for any certification, added knowledge of the specialty is always helpful.
How has the CFPC™ credential helped you in your job/career?
The CFPC™ credential has enabled me to become the resource that providers and others reach out to for advice or assistance with billing and coding questions.
Who do you think would most benefit from the CFPC™ credential?
The credential would help practice managers and office staff understand insurance requirements/authorization and scheduling restrictions for some E/M services. Revenue cycle staff, billers, and denial specialists would also benefit from having family practice knowledge when reconciling payer issues.
What resources do you use most to earn your continuing education units (CEUs)?
First and foremost, as an officer of my local chapter, I attend chapter meetings. Additionally, I watch AAPC webinars and workshops. I also take advantage of local Medicare Administrative Contractor (MAC) and payer CEUs when they are available.
Latest posts by Lee Fifield
(see all)