Don't Blow It When Coding Cannabis Use
In Coding
June 1, 2022
Comments Off

on Don't Blow It When Coding Cannabis Use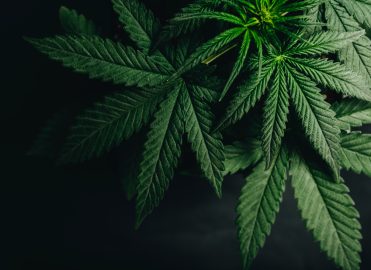 Look to authoritative sources to navigate the challenges in reporting cannabis use and associated problems.
Cannabis, or marijuana, is the most commonly-used illicit drug in the United States, growing from 22 million users in 2014 to over 55 million, or 16.9 percent, reporting marijuana use in 2021. In fact, approximately 45 percent of Americans claim to have used cannabis at least once in their lifetime. One factor contributing to this trend is that cannabis is rapidly losing its illicit status, becoming a legal substance at the state level.
Evidence has consistently shown a strong correlation between legalization and the prevalence of cannabis use and cannabis use disorders. Providers and clinical staff should expect to encounter more and more patients who use cannabis, either recreationally or for medical purposes. This may equate to an increase in observations of cannabis-related disorders by clinicians. Here are some key points that will help coders understand how to apply the guidelines and determine which codes to report.
Coding Cannabis Use
With one exception, in order for coders to report the circumstance of cannabis use, the clinician must document a problem. This instruction is found in Section I.C.5.b.3 of the 2022 ICD-10-CM Official Guidelines for Coding and Reporting:
… the codes for unspecified psychoactive substance use … [including F12.9-] should only be assigned based on provider documentation and when they meet the definition of a reportable diagnosis (see Section III, Reporting Additional Diagnoses). These codes are to be used only when the psychoactive substance use is associated with a substance related disorder (chapter 5 disorders such as sexual dysfunction, sleep disorder, or a mental or behavioral disorder), or medical condition, and such a relationship is documented by the provider.
The exception is pregnancy, as indicated in Section I.C.15.l.3, which instructs us to assign codes under subcategory O99.32 Drug use complicating pregnancy, childbirth, and the puerperium for any pregnancy case when a patient uses drugs during the pregnancy or postpartum. This includes illegal drugs or inappropriate use or abuse of prescription drugs. Assign secondary codes from categories F11-F16 and F18-F19, as appropriate, to identify manifestations of the drug use. These instructions are specific to cannabis use.
According to ICD-10-CM Chapter 15 guidelines, if the patient uses any drug or alcohol during her pregnancy, report the appropriate code from category O99. For example, if the patient smoked marijuana and tobacco until she found out she was four months pregnant, report tobacco use during pregnancy with O99.332 Smoking (tobacco) complicating pregnancy, second trimester (the sixth character is based on trimester) and F17.2 Nicotine dependence. You should also code for the type of tobacco, as well as the number of weeks pregnant. For marijuana use, assign O99.321-O99.323 for drug use complicating pregnancy, with the sixth character indicative of trimester. Depending on documentation, F12.9- Cannabis use, unspecified may be appropriate.
Absent pregnancy or a problem precipitated by cannabis use and documented as such by the provider, cannabis use alone is not coded. You may be seeing more patients who report marijuana use as part of their social history but who have no related complaints. In such cases, a code should not be assigned.
Reporting Substance Use Disorders
When cannabis use precipitates a problem, coders should pay close attention to how the problem is reported. The pathway is a function of whether the associated problem is from ICD-10-CM Chapter 5, Mental, Behavioral and Neurodevelopment Problems, or from another chapter in the ICD-10-CM code book, a circumstance described in the coding guidelines as a "medical condition." New language was added to the guidelines for 2022 in Section I.C.5.b.4:
Medical conditions due to substance use, abuse, and dependence are not classified as substance-induced disorders. Assign the diagnosis code for the medical condition as directed by the Alphabetic Index along with the appropriate psychoactive substance use, abuse, or dependency code. For example, for alcoholic pancreatitis due to alcohol dependence, assign the appropriate code from subcategory K85.2, Alcohol induced pancreatitis, and the appropriate code from subcategory F10.2, such as F10.20, Alcohol dependence, uncomplicated. It would not be appropriate to assign code F10.288, Alcohol dependence with other alcohol-induced disorder.
However counter-intuitive the guidelines are — alcoholic pancreatitis due to alcohol dependence is not coded as an alcohol-induced disorder — the 2022 guidelines are much more specific than previous guidelines.
Note the use of the "uncomplicated" code F10.20; a "complication" identified by the fifth character 8 is limited to conditions reported with codes from Chapter 5. The codes with the fifth character 8 derive from the ICD-9-CM code subcategory 292.8 Other specified drug-induced mental disorders. While the word "mental" does not appear in the ICD-10- CM descriptions, the drug or alcohol-induced disorders reported with the fifth character 8 are still limited to problems reported with codes from Chapter 5.
Decriminalization of marijuana at the state level began in the 1970s, with medical-use laws passing in the 1990s, and recreational use laws passing more recently. This trend will likely continue for three reasons:
1. Increasing state costs associated with arresting and incarcerating nonviolent drug offenders;
2. Increasing, albeit sometimes contradictory, evidence of therapeutic benefits of cannabinoids; and 
3. Political pressure on incumbent politicians seeking re-election.
The link between legalization and increased use is not always supported by state data, but there remain clear trends toward legalization and increased use. As a result, providers and healthcare business professionals will see an increase in cannabis use disorders.
Note: See a map of marijuana legalization by states in 2022 at weednews.co.
Coding Clinic Weighs In
Earlier iterations of Section I.C.5.b.3 included the language, "these codes are to be used only when the psychoactive substance use is associated with a physical, mental, or behavioral disorder." The word "physical" suggested that the codes could be used when the drug or alcohol-induced problem was from outside of Chapter 5 such as the pancreatitis mentioned above. The AHA ICD-10-CM Coding Clinic (2020 Vol. 7, No. 1) clarified:
Effective October 1, 2018, the guideline for psychoactive substance use, unspecified, (categories F10-F19 with fourth character 9) was revised and the term "physical" was added, to capture specific problems, such as sexual dysfunction and sleep disorder, included in the chapter 5 codes that are not mental disorders. This guideline revision was not intended to suggest other conditions would be classified as physical disorders when associated with substance use, abuse and/or dependence.
The revised 2022 guidelines maintain the link back to the old ICD-9-CM subcategory code 292.8, with the concept that a "cannabis-induced disorder" identified by the fifth character 8 in F12.98- is limited to conditions reported with codes from Chapter 5. Conditions from other chapters that are the result of the cannabis use are reported with a code for the condition and the uncomplicated cannabis use code. Coding Clinic makes this clear in a discussion of coding for cannabis hyperemesis syndrome: "Assign code R11.2, Nausea with vomiting, unspecified, along with the appropriate uncomplicated code from category F12, cannabis related disorders, for a diagnosis of cannabinoid hyperemesis syndrome."
With an expected continued increase in cannabis use and legalization, coders should expect to see cannabis use documented with greater frequency and will need to review the coding guidelines carefully including when to report cannabis use and when it is complicated use.
---
Resources:
Galli, MD, Jonathan A., Sawaya, MD, Ronald Andari, and Friedenberg, MD, Frank K. "Cannabinoid Hyperemesis Syndrome," Curr Drug Abuse Rev. 2011 December; 4(4): 241-249
Bridgeman, PharmD, Mary Barna. Et al, "Medicinal Cannabis: History, Pharmacology, and Implications for the Acute Care Setting," P&T, 42/3, March 2017, p. 180.
Annu Rev Clin Psychol. May 8, 2017. 13: 397-419
"National Survey on Drug Use and Health (NSDUH)," Substance Abuse and Mental Health Sciences Administration 2003-2018, www.samhsa.gov/data/data-we-collect/nsduh-national-survey-drug-use-and-health
Milot, Valerie, "Capture the Most Specific Diagnosis Codes for Pregnancy," Healthcare Business Monthly, 5/2, February 2018, p. 17.
Quick Tips Blog. AAFP's FPM journal: www.aafp.org/journals/fpm/blogs/inpractice/entry/marijuana_use.html
https://drugabusestatistics.org/marijuana-addiction
Map of Marijuana Legalization by States in 2022 (Medical & Recreational), Weed News: www.weednews.co/marijuana-legality-states-map
Latest posts by William Fiala
(see all)