I Am AAPC: Rhonda Starker, CPC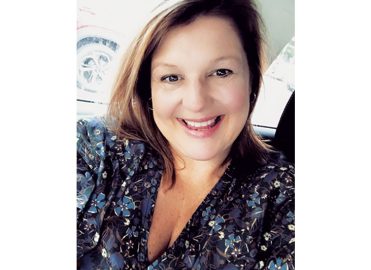 I found my calling in the medical coding field in 2010 at a small pediatric office where I worked as a front lead medical assistant. I would hear about ICD-9, ICD-10, and CPT® codes and wonder what they meant and how they worked. Flash-forward several years, and I now work on the payer side with one of the leading insurance carriers in the country. I am a senior clinical investigator for fraud and waste. The job is both challenging and rewarding, as was my journey to get here.
Studying and Searching
Once my interest in medical coding was piqued, I started researching schools and found an amazing teacher. I passed the Certified Professional Coder (CPC®) exam on the first try: I was so proud of myself as a single mom who was working and taking classes. It took me a year to find my first coding job. I didn't think it would take so long since I had already worked in the healthcare field, but it did. I started my career in evaluation and management (E/M) coding in a physician's group. After a year, I started applying to larger corporations and landed my first remote job with a major hospital in my state. After that, recruiters contacted me.
Wearing Many Hats
Coding for both sides of the revenue cycle has been beneficial to who I am today. I started by coding for a healthcare practice and teaching physicians first, then switched my coding hat to the payer side, where I assessed billing documentation for accuracy. Now, in consideration of my current role in fraud and waste, I have set a goal for myself to earn my Certified Professional Medical Auditor (CPMA®) and Certified Documentation Expert – Outpatient (CDEO®) certifications.
My coding success comes from my AAPC local chapter. I started attending meetings when I was in coding school and never stopped. I quickly became the education officer and then president of the Stockbridge, Ga., chapter. I found that being around my fellow chapter members was immensely rewarding and discovered my own strength in the strong, confident women I saw helping each other.
Finding My Joy
My joy is tutoring students. That has been my passion for the past three years. When I was in school, tutoring was so expensive on a single mom's income; remembering this, I now help my students mostly for free. I put myself in their shoes and try to help new coders find jobs. I created a Facebook page for my local chapter where I post open jobs, coding education, etc., to help my fellow coders. I love giving back to our chapter.
---
#iamaapc
We want to feature you in Healthcare Business Monthly! Tell us in fewer than 500 words why you became a member of AAPC, how your AAPC credentials have helped you in your career, and the best part of being an AAPC member. Send your story and a digital photo of yourself to iamaapc@aapc.com.
Latest posts by Lee Fifield
(see all)