Experience vs. Education: Which Is Best?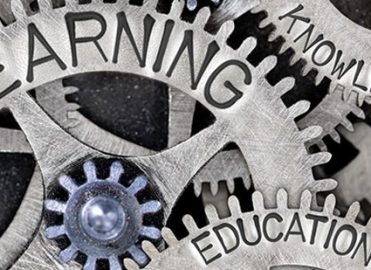 Consider the pros and cons for either route and then set a course.
Students who enroll in an education program to pass a certification exam for a medical coding career often find difficulty obtaining a position without experience. Others obtain a job in the field to gain experience but lack formal coding education or certification. Who is better prepared to launch a coding career: those with an education, or those with experience? Is there a benefit to having one over the other? Consider the pros and cons of both.
Starting a Career
Think of the first job you ever held. Was it at the local fast-food chain while in high school? Perhaps it was working for a family member at their company. Or maybe it was fresh out of college, full of knowledge, with the big dream of making a fortune, only to find yourself in a mundane position not using any of that knowledge. Each of us has our own unique experience for entering the workforce.
As an educator, I often see students struggle to understand the concepts of ICD-10-CM coding — how to obtain the code or how to apply the guidelines for sequencing. I wonder where along their journey the knowledge gained will translate into skills. I was a self-taught coder thrown into the realm of medical administration with my first job as a physical therapy technician on the road to physical therapy school. However, the road forked when my application to school was declined, and I have continued in medical administrative roles ever since. I learned the complications of insurance rules, authorizations, and codes on the job. Over the years, many professionals I have met have had similar beginnings by answering phones and progressing up through managerial roles. So, experience is the best teacher. Right?
Learning on the Job
Learning from experience allows coders to become proficient in their current role. If a coder takes a job answering phones at the local dermatology office, they will become familiar with the registration process, patient protocol, participating insurance companies, and codes specific to that one office. This narrow experience can allow advancement to a certain level before additional skills, rules, and coding knowledge may be required. If the coder decides to move on to a new facility or their current practice merges with another practice, they may feel lost in an unfamiliar environment.
Experience, in this case, may limit skills and potential. The realm of outpatient physical therapy contains a few dozen CPT® codes and minimal guidelines, but there were over 200 new procedure codes introduced in 2022 alone. Specialties bring with them limited knowledge gained about the medical coding world as a whole. Insurance requirements in a specialty field are limited to plan coverage. Not all specialties are covered by all insurance plans, limiting coverage knowledge compared with other fields. Moving from one specialty to another requires learning new code sets, new processes, and new requirements. So, is a formal education the way to go?
Getting an Education
Education provides full-spectrum learning. A formalized education program — whether through a college, online organization, or AAPC directly — introduces students to multiple concepts seen in the medical coding world. Education and training will consist of learning all ICD-10-CM guidelines and coding concepts, reviewing medical necessity, applying CPT® coding and guideline concepts, and possibly a review of the CMS-1500 claim form. Education also may include the revenue cycle with information on national insurance carriers, plan types, specific requirements, and claim form processing. Some educational programs may even introduce ICD-10-PCS inpatient coding and billing.
Education can be overwhelming to some, though. The educator presenting the material may be limited by time or technology for proper comprehension of the material. Some students may be completing their education program while working full-time jobs and juggling families and schedules, as well. These unique factors can interrupt a student's ability to focus and understand the material presented.
Making a Choice
Deciding whether to pursue experience or education is a personal choice based on comfort, preference, and resources. Education provides you with the entire puzzle — a view of the healthcare revenue cycle from start to finish — and this may ignite a passion in one area of the industry. Skills gained through education in a formalized program will introduce students to the full range of medical codes available for use and, therefore, may provide more job avenues once a degree or certification is obtained. But, for some, a full course can be overwhelming.
Skills gained on the job provide a new coder with a limited view of coding in general when working in a specialty, but this also builds skills and proficiency in that area. Once these skills are mastered, the experienced individual may choose to embark on their own educational journey to improve their skills and transition into other areas of healthcare administration.
There is no right answer to the question of experience versus education. Whether we begin in the field learning as we go or obtain education prior to breaking into the field, the uniqueness of the individual experience fuels the passionate journey on which we embark.
Latest posts by Jennifer Sanders
(see all)
21 Responses to "Experience vs. Education: Which Is Best?"