Meet AAPC's Youngest Member: Bridgett Wilson, CPC-A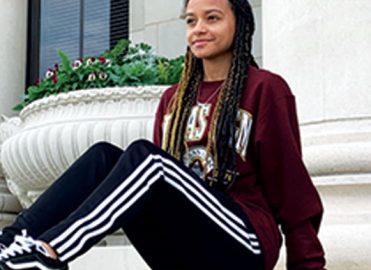 High school student earns her medical coding certification at age 15.
We learned about Bridgett Wilson, CPC-A, from her instructor Tina Williams, MSHSA, CPC, CEDC, AAPC Approved Instructor. At just 15 years of age, in the 10th grade in high school, Wilson earned her Certified Professional Coder (CPC®) certification through AAPC's virtual-led instructor training program at the University of Arkansas Three Rivers.
We hear impressive success stories all the time, but from someone so young — well, this deserves an honorable mention. Wilson is officially AAPC's youngest credentialed member.
Wilson was born on April 26, 2006, and has lived in Terrell, Texas, her whole life, Williams told us. She is in the Honor Society Club at school, and she recently joined her school's drill team. Wilson takes all honors classes, as well as advanced placement courses, with the intention of earning her associate degree by spring 2024 — the same year she will graduate high school. She plans on attending Texas A&M University for dentistry and eventually owning her own pediatric dental or orthodontic practice. Meanwhile, she hopes to find a part-time job or volunteer in a healthcare facility to help with medical coding.
This got us wondering how it all came to be. How could someone so young do something many don't achieve until well into adulthood? We wanted to know more about Wilson, so we arranged an interview. Here's what we learned.
How did you learn about AAPC, medical coding, and certification?
I learned about AAPC from my mother, Rose Wilson, CPC-A. She discovered AAPC and asked me if I wanted to take a coding class with her. She told me she'd tried other coding programs, but this one was the best by far.
Was it difficult to study for the exam on top of schoolwork?
It was very difficult to study for the medical coding exam on top of schoolwork. I had trouble with time management at first, and times when I was very stressed out, wondering how I would do everything on time. I had to come home from school every day and get to work on my lessons.
Why did you want to get your CPC®?
I wanted to get my CPC® because, in the future, I would like to have a job in the medical field, and I feel like this could be my gateway. I would like to be a medical coder after I graduate high school because I want to have a stable job when I go to college. Being a medical coder will not only help me get to know more things medical, but also give me experience while I'm still young.
We wish Miss Wilson much success in her future endeavors!
Latest posts by Renee Dustman
(see all)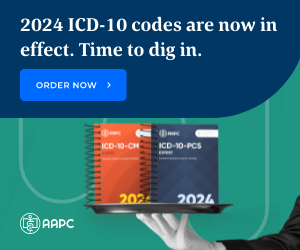 2 Responses to "Meet AAPC's Youngest Member: Bridgett Wilson, CPC-A"