Code Moderna COVID-19 Vaccine for Patients 6 Months to 5 Years
In Coding
June 18, 2022
Comments Off

on Code Moderna COVID-19 Vaccine for Patients 6 Months to 5 Years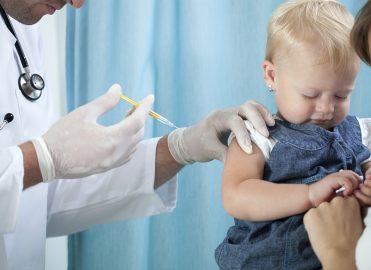 Pair admin code 0111A or 0112A with supply code 91311.
Moderna's COVID-19 vaccine for pediatric patients 6 months to 5 years old has been granted emergency use authorization (EUA) by the Food and Drug Administration (FDA). The effective date is June 17, 2022.
Assign the Correct Code Pair
The CPT® codes for administration of Moderna's pediatric vaccine vary based on whether you are administering the first or second dose:
0111A Immunization administration by intramuscular injection of severe acute respiratory syndrome coronavirus (SARS-Co-V-2) (coronavirus disease [COVID-19]) vaccine, mRNA-LNP, spike protein, preservative free, 25 mcg/0.25 mL dosage; first dose
0112A second dose
0113A third dose
The correct code for the vaccine product supply is 91311 Severe acute respiratory syndrome coronavirus 2 (SARS-CoV-2) (coronavirus disease [COVID-19]) vaccine, mRNA-LNP, spike protein, preservative-free, 25 mcg/0.25 mL dosage, for intramuscular use.
Be sure to report administration code 0111A (first dose), 0112A (second dose), or 0113A (third dose) only with product code 91311, which represents a 25 mcg/0.25 mL dosage (dark blue cap and magenta border on label).
Do not pair 0111A, 0112A, or 0113A with any of the other Moderna vaccine codes, such as 91301 (100 mcg/0.5 mL), 91306 (50 mcg/0.25 mL), or 91309 (50 mcg/0. 5 mL).
Know Where to Go for Details
How can you be sure these codes apply to the Moderna pediatric vaccine? Although the code descriptors do not reference a manufacturer or limit use to patients of a particular age, the American Medical Association's (AMA) 2022 CPT® Assistant Special Edition: May Update states the CPT® Editorial Panel approved 0111A, 0112A, and 91311 for the Moderna vaccine product made for pediatric patients aged 6 months through 5 years. A CPT® Assistant Special Edition: July Update provides guidance on the use of 0113A (released July 7).
You also can check AMA's CPT® appendix that lists COVID-19 vaccines, including the vaccine code and descriptor, related admin codes, patient age, manufacturer, vaccine name, national drug code (NDC), and dosing interval. The AMA updates this page as they approve new CPT® codes, and you can find the latest version on AMA's page for COVID-19 CPT® vaccine and immunization codes.
---
Latest posts by Deborah Marsh
(see all)