Applying RVUs to Pharmacists' Patient Care Services
In Billing
August 1, 2022
Comments Off

on Applying RVUs to Pharmacists' Patient Care Services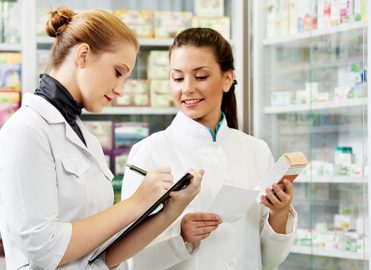 Learn how pharmacist patient care is evolving.
If you're not sure what pharmacists do in clinical practice or how to report the services they provide, you are not alone. Although pharmacists have provided information in conjunction with the dispensing of prescriptions for decades, providing services separate and distinct from dispensing medications is a much newer practice.
Collaborations between AAPC and the Pharmacy Health Information Technology Collaborative (Pharmacy Collaborative) over the past two years have resulted in webinar and workshop programs designed to help professional coders and pharmacists work together more effectively. Building upon these collaborations, the objectives of this article are to:
Present a brief history of pharmacists' professional services and related coding challenges;
Describe the resource-based relative value scale components of pharmacists' work; and
Provide examples of how pharmacists are working to understand the application of relative value units (RVUs) so that they can collaborate with coders and others to account for and report services.
This information is important to coders, as well as healthcare financial personnel, who are trying to capitalize on improvements in clinical and economic benefits attributable to pharmacist integration in team-based care and to account for pharmacists' contributions in fee-for-service and value-based compensation systems.
History of Pharmacist Services
Over the past 30 years, the pharmacy profession has applied a systematic pharmacotherapy patient care process to ensure that each of a patient's medications has an intended use, is effective and safe, and can be taken as intended to achieve therapy goals. The social need for this systematic care process is a $528 billion annual burden of drug-related morbidity and mortality; therefore, in response to the need for reporting pharmacists' services, medication therapy management services have been codified in CPT® since 2005.
Payment for pharmacists' services has slowly matured over time, and many studies have been conducted demonstrating clinical and economic benefits, including return on investment consistently in the range of $4:1 to $12:1. One of the biggest challenges to reimbursement is that pharmacists were not included as eligible providers in the Social Security Amendments when the Medicare program was created, and they continue to be excluded from submitting claims for most Medicare Part B services. However, it is noted that a growing number of commercial payers and state Medicaid programs are providing compensation for pharmacists' services.
Components of Pharmacist Work
Pharmacist work in conducting a systematic pharmacotherapy assessment can be described within a five-level resource-based relative value scale (RBRVS) based on the number of medications a patient is taking, the number of medical conditions for which they are taking medications, and the number of drug therapy problems that a pharmacist is working to resolve. Currently, the Minnesota Medicaid Program uses this five-level RBRVS to pay for pharmacists' services.
Understanding the concept of work RVUs (wRVUs) is a relatively new horizon for pharmacists. The Pharmacy Collaborative is working to provide pharmacists with guidance on how wRVUs may be applied in clinical practice for both fee-for-service and value-based compensation systems.
Like any other provider, pharmacists can utilize this established RVU system to measure their workload and to compare the volume and complexity of care provided. In care settings across America, pharmacists see patients by appointment and are responsible for meeting budgeted visit goals, documenting care, and billing for the services provided. Pharmacists' visit volume, billing level of service, and wRVU data are collected each month and used to evaluate individual clinic and pharmacist performance.
Future Implications
Pharmacists are increasingly able to generate some fee-for-service revenue for their patient visits utilizing medication therapy management services (MTMS) and evaluation and management (E/M) CPT® coding, depending on requirements of commercial and state government payers. This ranges from limited compensation using incident-to CPT® coding up to $148 for a Level 5 new patient encounter in the Minnesota Medicaid MTMS program, for example. Moreover, current compensation plans are evolving to factor in both the wRVU and the quality or value of work being provided.
As an increasing number of pharmacists are integrated into care delivery systems, it's important to understand how their wRVUs are measured in multiple financial models. This information can be used to assess and compare pharmacist practices, individual pharmacist visit volumes, appropriateness of pharmacist billing levels, and for comparisons across all providers working in the same care settings.
---
Author:
Brian J. Isetts, RPh, PhD, BCPS, received his pharmacy degree from the University of Wisconsin and his PhD from the University of Minnesota. He is a geriatric practitioner, a board-certified pharmacotherapy specialist, and a professor at the University of Minnesota College of Pharmacy. Isetts served as a health policy fellow at CMS for three years while on extended sabbatical, and he is the primary CPT® advisor for the profession of pharmacy.
---
Resources:
AAPC Webinar, Feb. 17, 2021: Emerging Coding Implications for Pharmacist Integration into New Care Delivery Systems.
AAPC Workshop, June 24, 2021: Reporting and Coding for Pharmacists: Integration in Care Delivery Systems.
Hepler CD, Strand LM: Opportunities and responsibilities in pharmaceutical care. Am J Hosp Pharm. 1990. Mar,47(3):533-43.
Strand LM, Cipolle RJ, Morley PC. Documenting the Clinical Pharmacist's Activities: Back to Basics. Drug Intell Clin Pharm. 1988 Jan;22(1):63-7. doi: 10.1177/106002808802200116.
Joint Commission of Pharmacy Practitioners. The Pharmacists' Patient Care Process.
Watanabe JH, McInnis T, Hirsch JD. Cost of prescription drug-related morbidity and mortality. Ann Pharmacother. 2018 Sep;52(9):829-837. doi: 10.1177/1060028018765159.
Isetts BJ, Buffington DE. CPT® code-change proposal: National data on pharmacists' medication therapy management services. J Am Pharm Assoc. 2007; 47:491-95, published simultaneous in; Am J Hlth-Syst Pharm. 2007; 64:1642-46.
Chisholm-Burns MA, Zivin JS, Lee JK, et al. Economic effects of pharmacists on health outcomes in the United States: a systematic review. Am J Health Syst Pharm. 2010 Oct 1;67(19):1624-34. doi: 10.2146/ajhp100077.
Kessler S, Desai M, McConnell W, et al. Economic and utilization outcomes of medication management at a large Medicaid plan with disease management pharmacists using a novel artificial intelligence platform from 2018 to 2019: A retrospective observational study using regression methods. J Manage Care Spec Pharm. 2021;27(9):1186-96.
Isetts BJ, Schondelmeyer SW, Artz MB, Lenarz LA, Heaton AH, Wadd WB, Brown LB, and Cipolle RJ. Clinical and economic outcomes of medication therapy management services: The Minnesota experience. J Am Pharm Assoc. 2008; 48:203-11.
Oliver TR, Lee PR, Lipton HL. A political history of Medicare and prescription drug coverage. The Milbank Quarterly. Vol. 82, No. 2, 2004 (pp. 283-354).
National Alliance of State Pharmacy Associations. 2021 State Provider Status Mid-Year Legislative Update.
Cipolle RJ, Strand LM, Morley PC. Pharmaceutical Care Practice. New York: McGraw-Hill. 2004 (pp. 286-292).
Minnesota Department of Human Services. Medication Therapy Management Services (MTMS).
Latest posts by Guest Contributor
(see all)