How to Get Hired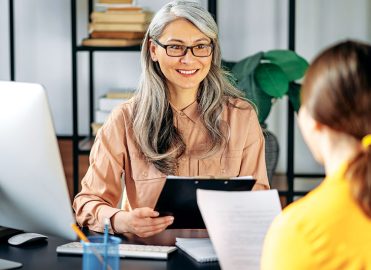 Use these expert job-hunting tips to get noticed by hiring managers.
Looking for a job can be daunting, whether you're new to the job market or a seasoned professional. 2022-2025 National Advisory Board President Colleen Gianatasio, MHS, CPC, CPCO, CPC-P, CPMA, CRC, CPC-I, CCS, CCDS-O, led an interactive talk on "How to Get Hired" at AAPC's HEALTHCON 2022, March 27-30, to help equip job searchers with the skills they need to tackle this challenge.
Gianatasio, an expert in hiring practices, presented her vast knowledge on the subject through tips, reflection, real-world examples, and live discussion. Session attendees learned the dos and don'ts of good resume writing, interviewing, and networking, and walked away with an array of tools to help them land their next job.
Know Yourself
Gianatasio began by engaging her audience on a personal level. She encouraged everyone to ask themselves "What are the keys to my success; what doors do I want to open; and do I have a good network?"
"The power of a good network and a strong network and an ever-growing network can't be understated. The best advice I can give you is don't wait, start now," said Gianatasio. "If you wait until you need your network to start creating a network, it's too late."
Gianatasio then asked each attendee to post their current employment situation in the chat box. Work situations ran the gamut, including those looking for their first coding job, admins looking to return to coding, experienced coders looking to specialize, instructors seeking tips for their students, those searching for remote work, and veterans looking to make a change. They were all looking for the same advice, though: How do I get my foot in the door? Gianatasio began by addressing resumes.
Perfect Your Resume
Gianatasio looks at hundreds of resumes a year and is always surprised at the number of people who don't realize the importance of a resume as a potential employer's first impression. "It is your calling card," said Gianatasio. "You have a short period of time and very small document to make that impression, and it can make or break your application."
When new coders come to her saying they have applied everywhere and just can't get their first job, she asks if they are sending a lot of resumes and not getting responses. When that is the case, Gianatasio says it is the resume that needs work.
Gianatasio gives these tips for resume writing:
Keep it simple: Use universal fonts; don't get fancy with fonts or style. Remember that artificial intelligence (AI) programs may conduct the first resume review.
Keep it short: Limit your resume to two pages. List your most relevant experience and keep it to the last 10 years if you need to condense. Only include older experience if it's extremely relevant to the job you are applying for or shows you know the industry.
Tailor it: Don't create a single uniform resume for every job application, as job fields are too diverse. Tailor your resume by including keywords and features from the job description. Also, make sure your statement or summary is not too broad or generic. Employers want to know what it is you want to do. Telling them you want "any coding job," for example, is undesirable.
Be honest: Don't exaggerate or inflate your abilities. Interviewers will expect you to speak to each skill you list on your resume. Know your resume well to answer any questions asked.
Focus on strengths and accomplishments: Focus on the things specific to the job you're applying for. You may have multiple levels of experience; however, focus on the experience in your history that is relevant to the job description.
Spell it out: Spell out acronyms. An AI machine or a recruiter who is not a coding professional may be the first to review your resume and may not know what each acronym stands for.
Keep it professional: Always use a professional email address on your resume. Something like "Sexyblueeyes21" is not appropriate. If necessary, create a Gmail address that includes your name. A typical format is firstname.lastname@gmail.com.
Proofread it: Have at least one other person proofread your resume. Misspellings are never acceptable and will immediately take you out of the running. Check all margins. Check for consistent font type and size. It all speaks to your level of detail.
Consider word choices: Consider whether a word like "obsessive" has a negative connotation. Use a positive word like "passionate" instead.
Leave out compensation: Don't include anything on your resume about salary. "Salary negotiable" is not only unnecessary, but premature at this stage. Salary negotiation comes later in the hiring process.
Eliminate the unnecessary: Don't list anything that's required or expected for any potential employee, such as HIPAA training.
After reviewing each resume tip, Gianatasio then dove deeper and addressed how to set yourself apart in writing.
Stand Out From the Crowd
A good resume does more than list your job requirements: It conveys who you are, what you have accomplished, and how you have progressed in your career. When assembling your resume, "Show, don't tell," said Gianatasio. Your work experience should not read like a job description. For example, don't write that you are a "problem solver" — instead, list an accomplishment from a past or current job that demonstrates that you have problem-solving skills.
Don't simply state that you have experience with something; relate an achievement, an improvement, or a leadership win, says Gianatasio. Highlight your achievements in tandem with your skills to make them stand out. Show you are detail-oriented by making sure your resume includes no errors and by following through on all the steps an employer has laid out in their application process. If a potential employer asks for a cover letter and you don't include one, for example, you are unlikely to be considered for the job, no matter how qualified you are.
Prepare for the Interview
Now that your resume is perfect, you need to be ready for an interview. Preparing for all types of interviews is paramount to success. The six different types of interviews are:
Phone screening: Screenings are often done when a recruiter or manager is trying to weed out some of the volume when there are many applicants. Prepare just as you would for a regular interview. Turn off your cell phone, choose a quiet environment, and make sure everyone in your household knows you are not to be disturbed.
Traditional or video interview: A traditional interview is done in person. For virtual interviews, address any camera issues before the interview starts and maintain eye contact with the camera throughout. Always use the camera: Now is not the time for shyness. Seeing someone's face and body language builds trust. Turning off your camera puts you at a disadvantage.
Case interview: In this type of interview, the interviewer asks you to work through a couple of coding cases. If you are interviewing for an educator position, a teaching presentation is usually required.
Group interview: In a group interview, the entire team interviews you at once. This is usually done when a team works very closely together and wants to ensure that everyone gets exposure to you.
Serial interview: A serial interview is like a group interview in that you meet with several people, but you will meet with each interviewer separately.
Meal interview: These are usually reserved for customer service-facing positions. Your interviewers will take you out for a meal to see how you interact in social situations. They're looking to see if you are polite to the server and otherwise conduct yourself in a professional way. (Tip: Order something that doesn't require lots of chewing or stick to your teeth, so you can converse easily!)
Any of these six types of interviews may be behavioral or situational.
Behavioral interview: You are asked hypothetically what you would do in a situation. For example, "What would you do if you were given a project and you couldn't meet the timeline?" Use the STAR technique (situation, task, action, result). Take a moment to think about a situation or task to answer the question, share the action that you took, then share the results.
Situational interview: This includes the same types of questions as a behavioral interview, but the interviewer is looking for real-world responses. For example, "Tell me about a situation where you didn't get along with a coworker and how you handled it."
Prepare for both types of interviews and have anecdotes ready. "Employers are not looking for the hard skills with the interview questions," said Gianatasio. "They will find those in your resume. In the interview, they are looking for how you fit in, how you are as a culture fit. Things like how you work under pressure, how you handle mistakes."
"Remember, interviews are two-way," said Gianatasio. The company needs to be a good fit for you, and you need to be a good fit for the company. Before interviewing, research an employer's value statement and mission statement to see if they align with what you are looking for and be ready to ask questions.
Ace the Interview
If you find you are getting multiple interviews but no offers, then you need to work on your interview techniques, says Gianatasio.
Bonus: Watch a portion of Colleen Gianatasio's HEALTHCON session where she talks about interview techniques in the electronic version of Healthcare Business Monthly, available online when logged in to your My AAPC account.
Gianatasio suggests always wearing business attire, whether the interview is in person or virtual. Also, affect a professional demeanor at all times. You may interview with someone you know during an internal interview for a different position within the company that you already work for — this interview should be approached no differently than an interview with a stranger. Do not behave in an overly familiar manner or show up less prepared just because you already know your interviewer.
Go in with a positive attitude and never mention negative problems with your current work environment. Focus on your excitement for what the company you are interviewing with has to offer.
Red Flags for Hiring Managers
Avoid the following red flags that might keep a hiring manager from pursuing you as a job candidate:
Lack of attention to detail: You're in a business where attention to detail is crucial. Make sure your resume is perfect and you are prepared for your interview.
Unprofessional behavior: Do not be casual with an interviewer, even if you know them. Do not carry forward negativity from a tough job.
Generic resume or cover letter: Resumes initially get less than a minute of perusal. Make sure yours stands out.
Inability to demonstrate skills: Be ready with facts and stories that demonstrate each skill listed on your resume.
Unexplained employment gaps: Legitimate gaps should be explained so you don't look like a job hopper.
Lack of ownership: We're all human. If asked about a mistake or weakness, own up to it. Honesty goes a long way.
Finally, be careful about the messaging that you put forth on social media sites, including images. Consider how you react to people who may have a different opinion than you do. And never post personal information on a professional site.
Get Excited for New Opportunities
No matter how new you are to healthcare or what your background is, there is an array of opportunities in coding, billing, auditing, risk adjustment, compliance, and practice management. There are instructor jobs and there are vendor solutions. "Don't just look for coding jobs — look within the entire healthcare industry," Gianatasio advised. "You never know where that new opportunity could lie."
Latest posts by Lee Fifield
(see all)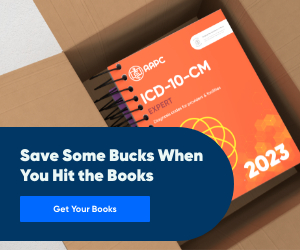 5 Responses to "How to Get Hired"