I Am AAPC: Jennifer Swindle, CPC, CIC, CPMA, CEMC, CFPC, AAPC Fellow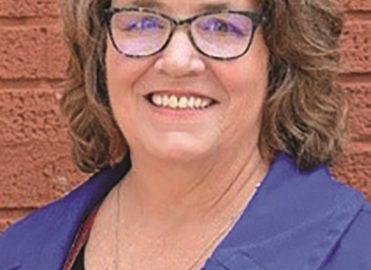 I have been an AAPC member for a very long time, and I can honestly say I would not be as successful as I am or have the wonderful career I have enjoyed without AAPC. My career in healthcare started when I accidentally found myself working in health information management (HIM) for an acute care hospital directly out of high school. I moved through several roles in the HIM department, including discharge clerk, abstractor, and physician analyst. I became a registered health information technician (RHIT) and then the HIM supervisor in the hospital. But with my interest in the physician communication portion of my work, the coding portion, and the educational opportunities out there, I shifted my focus to coding.
Making a Change
I moved to the physician side of healthcare work at a large multispecialty clinic. While I did have some credentials and had attended some schooling through AHIMA, my clinic recognized and supported the Certified Professional Coder (CPC®) credential as the standard, so it seemed a wise career move to obtain that credential, as well. The rest, as they say, is history!
My CPC® was followed by several other credentials, as my love for learning and my personal goals of furthering my career increased. I became the director of coding in my multispecialty clinic and then had the great privilege to move on to a consultant role where I did quite a bit of traveling. I also assisted in the coding departments and with auditing, education, and compliance initiatives for providers and staff.
Continuing My Adventure
My career path and my AAPC membership have enabled me to be recognized in the field, meet great people across the United States, work with providers of nearly all specialties, and work with some of the greatest coders in the world. Networking and continued growth has always been important to me, and I am now extremely lucky to work for an amazing revenue cycle services company, which affords me the opportunity to assist multiple clients, both facility and physician-based, and continue my AAPC adventure.
Looking Forward
There have been many changes in my 40-year career, but there are always opportunities for coders, even though the role has shifted with the advent of the electronic health record, changes in documentation guidelines, new legislation, artificial intelligence, computer-assisted coding products, and clinical documentation integrity initiatives. There is a constant need to learn, grow, and change in our profession; and if coders continue to challenge themselves to adapt to our ever-evolving industry, many exciting opportunities await.
---
#iamaapc
We want to feature you in Healthcare Business Monthly! Tell us in fewer than 500 words why you became a member of AAPC, how your AAPC credentials have helped you in your career, and the best part of being an AAPC member. Send your story and a digital photo of yourself to iamaapc@aapc.com.
Latest posts by Lee Fifield
(see all)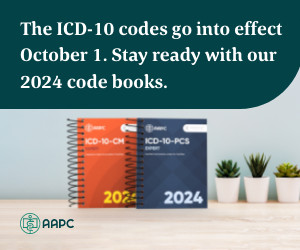 One Response to "I Am AAPC: Jennifer Swindle, CPC, CIC, CPMA, CEMC, CFPC, AAPC Fellow"