2023 PFS Proposed Rule a Mixed Bag
By Lee Fifield
July 28, 2022
Comments Off

on 2023 PFS Proposed Rule a Mixed Bag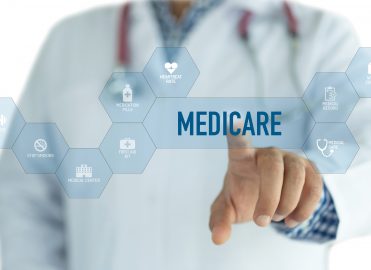 One thing is certain: Physicians can bank on payment cuts and decreased code valuations.
Physicians and other qualified healthcare providers can get a preview of what their revenue will look like next year by perusing the calendar year (CY) 2023 Physician Fee Schedule (PFS) proposed rule, released by the Centers for Medicare & Medicaid Services (CMS) on July 7. The proposed rule announces, among other things, Medicare policy changes to key physician services including evaluation and management (E/M) visits, telehealth, behavioral health, and chronic pain management.
Payments on the Decline
CMS proposes to cut the 2023 PFS conversion factor (CF) to $33.08. This represents a decrease of $1.53 from the 2022 CF of $34.61, reducing Medicare payment rates by 4.42 percent. This negative adjustment is largely a result of the expiration of a 3 percent increase in PFS payments for 2022, as required by the Protecting Medicare and American Farmers From Sequester Cuts Act. Also contributing to the drop in next year's rate is the budget neutrality adjustment to account for changes in relative value units (RVUs) and a 0 percent CF update.
An update to the data CMS uses to develop the geographic practice codes indices and malpractice RVUs and a long list of codes be reevaluated will add insult to injury.
CMS is seeking comment on the best way to rebase and revise the Medicare Economic Index (MEI), which measures changes in the market price of inputs used to furnish physician services (work, physician expense, and malpractice).
New Guidelines for Other E/M Visits
CMS is proposing to "generally adopt" the CPT Editorial Panel's approved revised coding and updated guidelines for "Other E/M" visits, effective Jan. 1, 2023. This means that the new and revised E/M guidelines already implemented for physician and outpatient visits will also apply to hospital inpatient, hospital observation, emergency department, nursing facility, home or residence services, and cognitive impairment assessment services.
The revised Other E/M coding and documentation framework will mirror the 2021 E/M guidelines for office/outpatient visits:
New descriptor times (where relevant)
Revised interpretive guidelines for levels of medical decision making (MDM)
Choice of MDM or time to select code level
Eliminated use of history and exam to determine code level
CMS is proposing Medicare-specific coding for payment of prolonged services (G codes). And hospital inpatient and observation care codes 99218 through 99220 and 99224 through 99226 are being deleted. However, practitioners will still be able to furnish and bill for observation services using CPT codes 99221 through 99224, 99231 through 99233, and 99238-99239. CMS is asking for feedback on potential challenges to billing or claims processing policies.
CMS is also interested in hearing from the public on whether the postoperative healthcare landscape has changed in ways that impact the relevance of the global packages (0, 10, 90 days). The agency has been using the same concept since 1992, and are concerned about the accuracy and validity of the valuation of global packages, in particular, with E/M visits included in services.
Substantive Portion in Question for Split/Shared Visits
For CY 2023, CMS proposes to delay the split (or shared) visits policy finalized in CY 2022 for the definition of substantive portion. For CY 2023, as in CY 2022, the substantive portion of a visit may be met by any of the following elements:
CMS is delaying implementation of its definition of the substantive portion as "more than half of the total time" until Jan. 1, 2024.
More Telehealth Services Given Temporary Status
CMS will continue to recognize the services currently on the Medicare Telehealth Services List and is proposing to add more services (such as therapy services reported with CPT codes 97537, 97763, 90901, and 98960-98962) to the list on a Category 3 basis (temporary) through the end of 2023. Coverage will extend 151 days following the end of the public health emergency (PHE). A delay for in-person visit requirements for mental health services furnished via telehealth would last until 152 days after the end of the PHE.
Telehealth claims will require the appropriate place of service (POS) indicator to be included on the claim (POS 02 or 10), rather than modifier 95 after a period of 151 days following the end of the PHE and that modifier 93 be available to indicate that a Medicare telehealth service was furnished via audio-only technology, where appropriate.
Behavioral Health Services
Considering the increased need for mental health services and previous feedback, CMS proposes to create a new General BHI service personally performed by clinical psychologists (CPs) or clinical social workers (CSWs) to account for monthly care integration where the mental health services furnished by a CP or CSW are serving as the focal point of care integration, including allowing a psychiatric diagnostic evaluation to serve as the initiating visit for the new general behavioral health integration service.
Additionally, CMS proposes to make an exception to the direct supervision requirement under the incident-to regulation at 42 CFR 410.26 to allow behavioral health services provided under the general supervision of a physician or non-physician practitioner (NPP), rather than under direct supervision, when these services or supplies are provided by auxiliary personnel incident-to the services of a physician (or NPP).
Chronic Pain Management Services
CMS is proposing new HCPCS Level II codes and valuation for chronic pain management and treatment services (CPM) for CY 2023 in an effort to facilitate payment for medically necessary services, prompt more practitioners to welcome Medicare beneficiaries with chronic pain into their practices, and encourage practitioners already treating Medicare beneficiaries who have pain to spend the time to help them manage their condition within a trusting, supportive, and ongoing care partnership.
Request for Information
For a full list of proposed changes, see the July 7 CMS Fact Sheet. The 2023 PFS proposed rule, published in the Federal Register on July 29, is open for comment for 60 days. Submit your comments by Sept. 6.
Latest posts by Lee Fifield
(see all)