New Monkeypox Codes Effective Immediately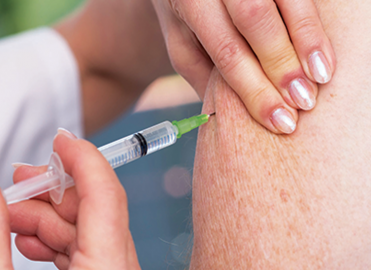 The CPT® Editorial Panel approved 2 vaccine codes and 1 lab code.
In response to the monkeypox outbreak, the American Medical Association (AMA) has published three new CPT® codes, effective July 26, 2022, to report lab testing and vaccination.
Learn the Lab Code
Labs should get familiar with 87593 Infectious agent detection by nucleic acid (DNA or RNA); orthopoxvirus (eg, monkeypox virus, cowpox virus, vaccinia virus), amplified probe technique, each.
Using this code to report testing for orthopoxvirus, such as monkeypox, is crucial to tracking and proper reimbursement, according to the 2022 CPT® Assistant Special Edition: July Update.
The proposed panel agenda for the CPT® Editorial Panel meeting shows there was a request for two new lab codes: one for monkeypox virus detection and one for orthopoxvirus detection. But the final code applies to orthopoxvirus detection with monkeypox virus given as an example.
Choose Between 2 Vaccine Codes
The two new vaccine product codes are:
90611 Smallpox and monkeypox vaccine, attenuated vaccinia virus, live, non-replicating, preservative free, 0.5 mL dosage, suspension, for subcutaneous use
90622 Vaccinia (smallpox) virus vaccine, live, lyophilized, 0.3 mL dosage, for percutaneous use
You'll use 90611 for the smallpox and monkeypox combined vaccine, Jynneos®, which is also called Imvamune® or Imnavex®. You can expect to see a patient receive two doses of this vaccine, 28 days apart.
Code 90622 is for the traditional smallpox vaccine ACAM2000®, according to CPT® Assistant. The smallpox vaccine provides some protection against monkeypox because the viruses are closely related members of the orthopox family. "The Food and Drug Administration (FDA) has approved the smallpox vaccine for use against monkeypox under the expanded access Investigational New Drug (IND) application," CPT® Assistant states. This vaccine requires administration of one dose.
No New Admin Codes
New codes 90611 and 90622 represent the product supply. For administration, you should select from existing codes 90460/+90461 Immunization administration through 18 years of age via any route of administration, with counseling by physician or other qualified health care professional … and 90471/+90472 Immunization administration (includes percutaneous, intradermal, subcutaneous, or intramuscular injections) …, CPT® Assistant states.
For 90611, the administration route is subcutaneous, meaning under the skin, into the tissue layer between the skin and muscle. The Jynneos product insert recommends the upper arm (deltoid) as the preferred site.
For 90622, the route is percutaneous, meaning through the skin. Also known as scarification, this route involves the provider administering a droplet of the vaccine using multiple jabs of a needle, according to the ACAM2000 product insert.
---
Latest posts by Deborah Marsh
(see all)
4 Responses to "New Monkeypox Codes Effective Immediately"