Day 3 of HEALTHCON Regional Wraps Up Another Successful Conference
By Lee Fifield
In AAPC News
August 5, 2022
Comments Off

on Day 3 of HEALTHCON Regional Wraps Up Another Successful Conference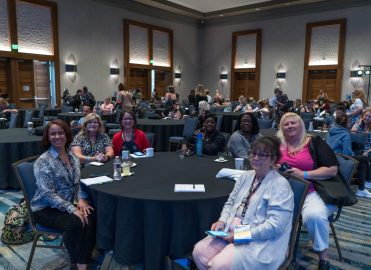 This year's HEALTHCON Regional in Denver, Colo. Aug. 3-5, was a whirlwind of excitement, education, networking, and entertainment for professionals on both the revenue and clinical sides of healthcare. Attendees of this hybrid event had the opportunity to chat up friends and colleagues, visit with exhibitors, participate in prize-winning challenges, and attend a groovy disco party.
The Virtual Café and Chat Wall were in full swing every day, and those who made it to the Mile High City had the privilege of attending pre-conference sessions on Tuesday, as well as being pampered at the spectacular Gaylord Rockies Resort & Convention Center.
It was sad to know the end was near, but everyone squeezed in as much learning and networking as they could before it was time to go.
Guidance on Guidelines
In the general session E/M Lessons Learned, AAPC's Chief Product Officer Raemarie Jimenez, CPC, CIC, CPB, CPMA, CPPM, CPC-I, AAPC Approved Instructor, CCS, started off by polling the audience on how happy they would be to see the 1995 and 1997 Documentation Guidelines for Evaluation and Management (E/M) Services go away. It wasn't too surprising when 100 percent said, "Good riddance!" to the cumbersome guidelines. She also polled the audience on their comfort level with the new 2021 E/M guidelines for office and other outpatient services. Surprisingly, 78 percent said they are proficient with using them. "I'm glad to hear a lot of you have a good, strong understanding," Jimenez said. "We've held a lot of E/M sessions throughout this conference because we've been getting a lot of questions about the guidelines." She proceeded to talk about some of the hurdles for implementing the new guidelines and reviewed the proposed changes for E/M coding under the Medicare Physician Fee Schedule that will affect all settings, including the emergency department and observation. Expect continued refinement of the guidelines and payer interpretations, Jimenez said. Successful use of these guidelines will require collaboration and education. Review, monitor, and understand, she stressed.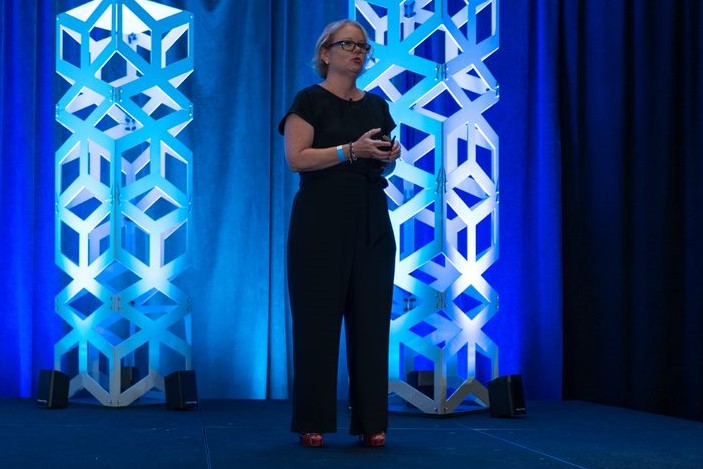 Unprecedented Education
After the well-received general session, the breakout sessions commenced.
Christine Hall, CPC, CPB, CPMA, CRC, CPC-I, talked about the future of reimbursement in her session The Future of Reimbursement: Risk Adjustment. She explained the differences between risk adjustment and fee for service, focusing on the need for a shift to more value-based reimbursement. Hall had plenty of statistics and numbers to illustrate her points, but told attendees, "Don't get caught in the numbers, get caught in the concept." Hall went on to cover hierarchical condition categories (HCCs), documentation opportunities, how to look for surprises that affect the risk adjustment factor (RAF) score, leading provider query questions, and the top 10 risk adjustment documentation and coding errors. She employed the M.E.A.T. model (Monitor, Evaluate, Assess, Treat) and outlined audit requirements, as well, before finishing up with examples and questions.
By the end of the presentation, attendees understood value-based payment models, risk adjustment factors, HCC supporting documentation, and how to conduct a risk adjustment data validation (RADV) audit.
Oby Egbunike, CPC, COC, CRC, CCS-P, AAPC Approved Instructor, a new speaker at AAPC conferences, took what appeared to be a daunting subject and offered a solid, easy-to-understand presentation on the basics of stereotactic procedures, why they are necessary, and how they work in her presentation Stereotactic Procedures for Diagnosis of Intracranial Lesions.
Egbunike's enthusiasm was contagious. She engaged the audience with stories, a medical terminology quiz, and various interactive coding scenarios. As a bonus, she offered some expert advice for reaching out to providers to expand your own personal knowledge of diagnoses and procedures, as well as tips on how to succeed at being an excellent manager.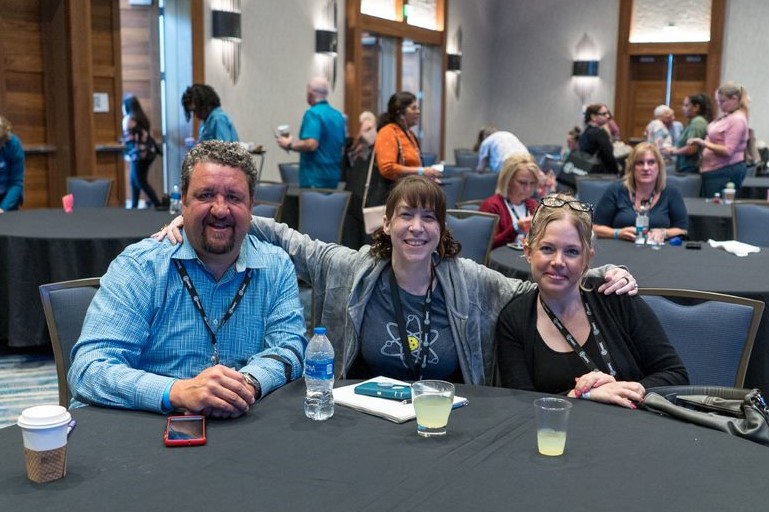 In the session OIG Enforcement Update and Emerging Trends (Fighting Fraud in the Time of COVID), attendees received insight into healthcare fraud and the actions of law enforcement with Department of Health and Human Services (HHS) Office of the Inspector General (OIG) special agents Tony Maffei and Kenny Barrett. They broke down how the COVID-19 pandemic affected their investigations and how technological advancements have changed what evidence agents seize with a search warrant. "So many of the files, the things we seek to help us prove our healthcare fraud cases, are in the cloud. Either it's an electronic medical record, somebody's email, or text messages," Maffei said.
The HHS-OIG special agents also explained different healthcare fraud trends, such as COVID-related fraud, billing for durable medical equipment (DME), telemarketing scams, and an emerging scheme related to Sanexas treatments. The presenters indicated that while the fraud schemes are different, a similar motive connects the schemes together. "This is the deep, dark criminal side of healthcare that's not driven by what's best for the patient, but driven by profit and greed," said Maffei.
Dr. L. Renee Bradley, CPC, CPC-P, gave an enlightening presentation on the impact of Diversity, Equity and Inclusion Awareness on healthcare organization, and Jaci Kipreos, CPC, COC, CDEO, CPMA, CRC, CPC-I, CEMC, shared her experiences with audits gone awry in Don't Make My Mistakes to wrap up the early morning sessions.
But That's Not All …
Following a quick trip to check out the booths and sponsors, the second round of general sessions began.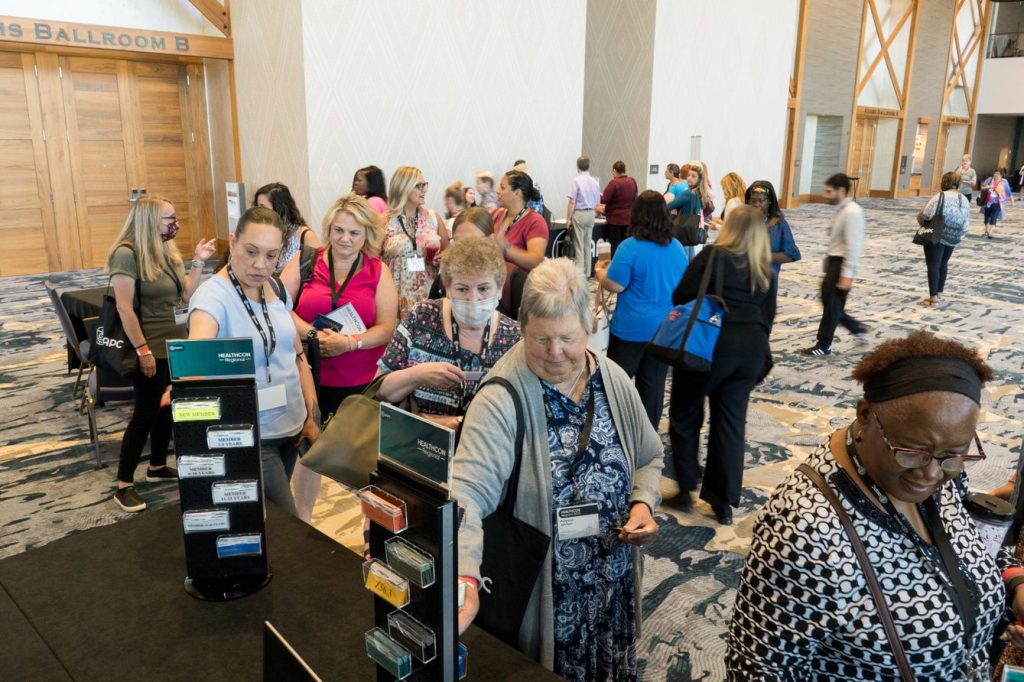 AAPC's own Kaitlyn Brack, CPC, CEMC, CFPC, CPEDC, AAPC Approved Instructor, and her bubbly personality were the perfect fit for her interactive and informative presentation called Take Your Career From All Right to Dynamite with Networking. Brack got participants enthused about broadening their network (both personal and professional) by highlighting the many channels one can use to grow a network and why networking is so valuable. She discussed identifying your career goals and mapping a pathway to get there, offered tips on using social media, and provided leadership pointers. Brack mentioned that you learn the most when you become a mentor. One of the biggest points she drove home was to not only think about what people can do for you, but what you can give back to others. Participants were further engaged with questions, giveaways, and actual networking opportunities within this session.
In her session Ain't Nothin' but a Gastro Thang, Jessica Miller, CPC, CPC-P, CGIC, took attendees "from butts to guts," starting with an overview of some recent code changes and CCI edits. Her detailed presentation outlined the challenges associated with coding procedures, such as EGD, EUS, TIF, EDGE, POEM, and ERCPs, including specific documentation requirements for each. Modifier use was also a hot topic, as was the documentation required to properly submit claims for preventive and diagnostic colonoscopies. Before fielding final questions, Miller provided her contact information and her reassurance that she's always available to anyone looking for assistance with these issues.
Marianne Durling, MHA, RHIA, CCS, CDIP, CPC, CPCO, CDEI, CIC, AAPC Approved Instructor, was back again to review all the various areas of high risk for hospitals in her session Conquer the Rocky Mountain of Hospital High Risk Areas. The presentation reviewed risk areas for coding, billing, regulatory, and privacy in both inpatient and outpatient facilities through the lens of staff, administration, compliance, and outside auditors.
Shannon DeConda, CPC, CPMA, CPC-I, CEMC, led the session Getting ROI Out of Your Chart Audit. DeConda began by telling attendees that an internal audit should not be a mere to-do item on your compliance checklist, but a more thoughtful tool for maximizing return on investment (ROI). She outlined the five things auditors need to know to maximize ROI in healthcare facilities, including understanding that the claim form holds vital information; the eight different kinds of audits; how to note proficiencies as opposed to deficiencies; and how to explain to providers the value and risks that can affect their practice.
CJ Wolf, MD, MEd, CPC, COC, CHC, CCEP, CIA, rounded out the day with his presentation Think Like an MD When Auditing with 2021 E/M Coding Guidelines. How does a presenting risk or condition differ from management and diagnosis? What are physicians thinking and how should they document their thought process? How does a physician think of morbidity? These and other questions were answered by this highly knowledgeable physician, certified coder, and certified compliance professional.
A Fond Farewell
Once the sessions were done, everyone had a great time at the Networking Lunch Farewell. A delicious meal was had (as well as some laughs!) and prizes were awarded for the passport scavenger hunt, the top conference networkers, and the top challenge winners. Codify and eNewsletter subscriptions, a Pro Fee Coder Bundle 2022, and free registrations for HEALTHCON 2023 were awarded to both in-person and virtual attendees. Congratulations to all who won!
Attendees also watched the video promo for HEALTHCON 2023. We hope to see you in Nashville!
Read about Day 1 and Day 2 of HEALTHCON Regional 2022.
Latest posts by Lee Fifield
(see all)