I Am AAPC: Laidy Martinez, CPC, CASCC, CGIC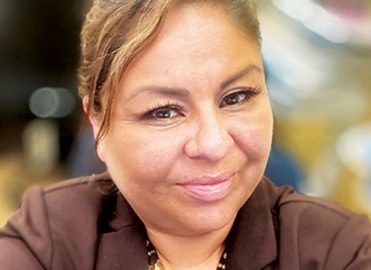 In 2008, after having my second son, I decided to make a change in my professional life for both myself and my children, who motivate me. I enrolled in a medical billing and coding program at a local vocational college. At the time, my biggest fear was the language barrier, but I did not let this fear stop me. After completing my program, I was hired by a group of chiropractors to do their billing. In 2012, I got a job offer from a local primary care physician to do her in-house billing and double as receptionist. I learned all aspects of billing and management, but after 10 years of working as a medical biller, I realized that I wanted a new challenge in my career. Coding was the next journey.
Heading Toward Success
In 2018, not only did I start a new job, but I enrolled in a Certified Professional Coder (CPC®) preparatory course. Getting ready for the test was tough; coding guidelines demand time to understand. In May 2019, I contacted Kristin Rodriguez, CPC, COC, CDEO, CPMA, CRC, CPC-I, CEMC, president of the Orange-Irvine, California local chapter and asked her if I could attend the monthly meetings even though I was still a student. I was amazed by her professionalism, mentorship, and leadership. I attended all monthly meetings at my local chapter and passed the CPC® exam that October on my first try. It was one of the best days of my life!
Bumps in the Road
The pandemic brought challenges that no one was ready for, from attending meetings virtually to limited exam dates, but none of these obstacles stopped me from reaching my goals. In June 2020, I earned my Certified Gastroenterology Coder (CGIC™) and Certified Ambulatory Surgery Center Coder (CASCC™) credentials. I am currently working on earning two more credentials.
The Rewards of Teaching
In 2021, Kristin inspired me to accept the secretary position in our local chapter. She helped me to realize that we need to always do our best, and that helping others is rewarding. I am currently serving as secretary/treasurer for 2022. I enjoy helping other coders with my experience, knowledge, and success. I'm also a teaching assistant for AAPC, where I am able to help students navigate and understand the CPC® live course.
Inspiring Others
My advice to new coders is to embrace when someone gives you an opportunity — you will obtain knowledge and experience. Surround yourself with people who will make you better. Be humble; there is always something to learn every day. Challenge yourself all the time, and if you fail, get up and try again. And to all the Hispanic women out there, know that we can make a difference in this country. Do not allow language barriers to stifle your dreams. You might need to work harder, but you can do it! I believe that hard work, dedication, perseverance, and consistency are the keys to success.
---
#iamaapc
We want to feature you in Healthcare Business Monthly! Tell us in fewer than 500 words why you became a member of AAPC, how your AAPC credentials have helped you in your career, and the best part of being an AAPC member. Send your story and a digital photo of yourself to iamaapc@aapc.com.
Latest posts by Lee Fifield
(see all)