Member of the Month: Stephanie Thebarge
By Lee Fifield
September 1, 2022
Comments Off

on Member of the Month: Stephanie Thebarge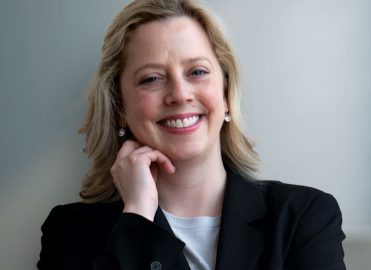 Meet a member whose passion and drive have led to professional and personal success.
Each month, AAPC selects a member who demonstrates exemplary leadership qualities. This month, we've chosen Stephanie Thebarge, CPC, CPCO, CPB, CPMA, CPPM, CEMC, CHONC, for her dedication to her profession and for helping others on their journey in the business of healthcare. We'll let her tell you the rest in her own words.
How did you get your start in healthcare?
I've always known I wanted to work in healthcare. I volunteered for my town's EMT services, which ignited my passion in the medical field. After spending years trying to figure out what I wanted to be, working as a medical assistant, receptionist, data entry clerk, secretary, and billing specialist, and going through some major life changes medically, I was still unclear about my future. Then, my boss asked if I was interested in becoming a Certified Professional Coder (CPC®), and I found myself launched on a new career path.
After passing my CPC® exam in July 2009, I became interested in evaluation and management (E/M) auditing. My mentor offered to help me study for the Certified E/M Coder (CEMC®) exam and I obtained my certification in 2010. This marked the beginning of my journey into compliance. I love educating providers on their documentation and billing. Every credential I have obtained has been part of a methodical effort to further my career growth. Continued learning has made me a more well-rounded coder, biller, auditor, manager, and compliance officer.
What is your current occupation?
I'm the compliance manager for New England Cancer Specialists, a physician-owned hematology/oncology practice in New England. I've been there over 17 years, and a lot has changed since I started working as a receptionist to becoming a billing specialist and then coding compliance specialist. Eventually, I transitioned to management, where I oversaw the accounts receivable department and credentialing. I think my years of training in auditing and monitoring helped me gain insight into educating and developing my team.
My current role as a compliance manager and privacy officer allows me to use my multifaceted skillset. I develop policies and procedures in accordance with our corporate compliance plan and manage auditing and monitoring, as well as contracting and credentialing our providers. I must stay on top of federal and state regulations and conduct risk assessments. In 2015, I started my own firm called Seacoast Health Compliance Consultation, LLC. I enjoy helping businesses become successful with their operations.
What has helped you the most to be successful in this profession?
I credit my success to my drive to keep learning and pushing myself. I remember when I first started attending meetings at my local chapter. Our Portland, Maine chapter was struggling to find officers. After some coaxing from another member, who agreed to be the secretary, I became president. I love the comradery AAPC local chapters have to offer: The other members were always there to help me succeed.
I served as president for two years and education officer the year after that. As president, you must speak at your meetings about chapter-related information; this evolved into presenting and speaking in public, including AAPC's regional and national conferences. In 2017, I applied for a seat on AAPC's National Advisory Board (NAB). I will never forget the moment I received the call that I had been selected to be on the board.
People often say, "How do you have so much energy?" I admit I wasn't always like this but I've changed through the years, as people often do when they go through traumatic life events. Everything I do, I do with intention and purpose. Let go of the past — don't put off until tomorrow what you can do today. Carpe diem! I set goals for myself and I crush them!
What extracurricular activities are you involved in, and why do you take them on?
I love my time on the NAB. As member relations officer, helping members with their goals, career objectives, and education has been the most rewarding volunteer experience of my life. It is my way to give back. Anyone who knows me knows I'm an extrovert; at HEALTHCON, I enjoy networking and supporting members. It's all about letting members know we are here to listen, to guide, and to help.
I also volunteer as team captain for "Making Strides Against Breast Cancer" and other cancer-related events. Cancer has affected my family, so I will always find time to give back to my community and ensure the resources are available to anyone who is battling the disease.
I also take time for myself because it's important to have a strong work/life balance. I love to travel, and I enjoy time at our summer home with my family. We spend hours floating in the lake, boating, playing games, and doing puzzles.
What are you most proud of accomplishing in your work?
Becoming a subject matter expert (SME) and having the privilege to speak at HEALTHCON are my proudest professional accomplishments. I am so grateful to all the mentors and professionals who have helped me in my career. I remember my first NAB retreat, surrounding myself with these amazing people. It was, and still is, a humbling experience. I've saved providers thousands of dollars, helped streamline compliance and credentialing, and fought tooth and nail on claims disputes, but nothing compares to others looking to me for answers and me being able to answer them.
Is there anything you want other coders to know? Any sage advice?
My advice to others is to be positive. Set goals for yourself and say them out loud. You need to believe in yourself, have passion and drive, and do the work. Surround yourself with people who believe in you, and put negative thoughts out of your mind. And, if you see me at conference or at your local chapter meeting, please reach out and know I am the cheerleader in your corner.
Latest posts by Lee Fifield
(see all)