Take Your Coding to the Next Level With AI
By Lee Fifield
In Coding
September 1, 2022
Comments Off

on Take Your Coding to the Next Level With AI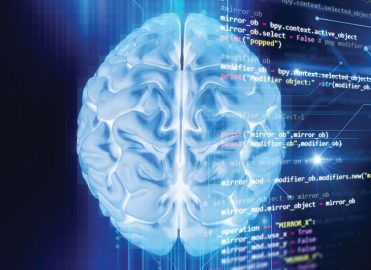 Learn why medical coders should embrace artificial intelligence.
Those who attended AAPC's RISKCON 2022, a virtual conference held June 22-23, had the chance to learn the latest in risk adjustment from experts in the field and network with their fellow professionals.
One of the highlights of the conference was a live Q&A panel session called "Technology Solutions for Risk Adjustment (AI, NLP) – Why Coders Will Always Be Important" led by Kelly Shew, RHIA, CPC, CPCO, CDEO, CPB, CRC, CPMA, CPPM, AAPC Approved Instructor, and Jacob Swartzwelder, CPC, CRC, CIC, CEMC, AAPC Approved Instructor, SAFe 5 Practitioner. Shew and Swartzwelder brought their insight and expertise to the informal session that centered around answering questions from attendees. They addressed the pros and cons of artificial intelligence (AI) and how to implement it in a medical practice with success. The presenters kicked off the discussion by relaying their initial experiences with natural language processing (NLP) software from more than a decade ago.
Growing Pains
NLP is an aspect of AI that helps computers understand, interpret, and utilize human languages. NLP allows computers to communicate with people using a human language and gives computers the ability to read text, hear speech, and interpret it.
Swartzwelder joked that his first exposure to AI and NLP initiatives were a little "traumatic" for him. The early software was challenging, he said. Programs would search for a word (for example, diabetes), and the word would pop out with a code, which you could accept or deny. This was meant to be an efficiency for staff, saving them from having to read multiple paragraphs searching for a specific word or phrase. But in many instances, the program would miss the word "not" or other negative notations when they were present, making the suggested code incorrect.
Shew had a similar experience, admitting "there was a lot of learning curve to it." After a 6-month trial, she and her group were still rejecting 50 percent of the codes suggested by their software, which was picking up things from patient history or medication lists that were perplexing. "We were getting some weird, weird stuff that was being suggested," said Shew.
The interface that coders are likely to experience at work today, however, is more interactive. Concerning current NLP software, Swartzwelder said that it has gotten better at understanding full sentences but can still be a challenge, especially when providers free-type and don't use capitalization or punctuation. "Now, all of a sudden, that natural processing language isn't natural because the sentence isn't natural," said Swartzwelder.
Choose a Software
There are a lot of different companies focusing on a lot of different arenas in AI, Swartzwelder explained. You will see some programs crafted by clinicians using a clinical approach and others that come from pure programmers. Each type has its pros and cons, so carefully consider this before implementing a software.
"It's important to know who was at the table when the product was created," said Swartzwelder. This doesn't mean that any one product is good or bad — it just means that you should be aware of the gaps and blind spots that will exist within the system you are using. You can always layer technologies and find workarounds for imperfections to tailor a program to your staff, office size, and level of comfort with technology.
Shew added that NLP programs are not plug-and-play, and it takes effort to get them to work with the electronic health record (EHR). She suggested to use templates within the software; they can be a good way for the software to learn provider documentation style, since all providers will be using the same method of entry. Software can take longer to learn human idiosyncrasies, otherwise.
Implement a Program
Implementing a new AI program should be done in stages, so your productivity doesn't dip below acceptable levels, Swartzwelder warned. Accounting for the learning curve must be part of your project plan, he said, because "you can't just dump this product, and you will see your productivity of your team tank." It can be cumbersome to start: The software has to learn providers' speech patterns if they are dictating, said Shew, and you have to give feedback to your vendor for improvements, Swartzwelder added. In essence, a little customization and trial and error may be needed to get things running smoothly.
Swartzwelder believes AI won't replace coders just as the electronic medical record (EMR) did not replace them. "I don't foresee any kind of AI or natural language processing technology fully replacing coders in the near future," he said. In agreement, Shew said that there is too much that coders do that is nuanced and not easily written into a software program.
"The intent of these programs is to reduce the complexity of complex coding scenarios for the coder or to assist them in being more efficient or to help the coder focus on things that cannot be done by the computer," said Swartzwelder, who likened AI help to using AAPC's Codify. "I would be a less efficient coder without Codify because it's like Excel finding NCCI edits. I don't have time for that," he said.
Embrace Technology
Everyone has a different level of comfort with technology: Some love it, some hate it, and the majority of people fall somewhere in between. Why is AI technology intimidating and what worries coders most?
Quality
Cost versus effectiveness
Privacy
Fewer coders needed
All of these are valid concerns. It's important to pick the right solution for your office from a reputable vendor that adds efficiencies, ensures patient privacy, and won't reduce the need for human coders.
"When you look at some of the advancements with technology that we've already been through," Shew said, "I think some of these fears we might have we're already comfortable with them in other settings, and it's just because this is the newest one in front of us." And not every office out there is going to be able to afford AI or dedicate the time and effort that goes into a new system. Some offices (especially smaller ones) will never implement it, and for offices that do, AI is usually used as an assistant tool — not a replacement for human coders. Many offices use NLP software to double-check or audit coders' work. "It can be sort of a second pass tool that can be very beneficial," Swartzwelder said.
Knowing how to proceed when you hit a bump in the road with new technology is what will bring you success. "You have to have your baseline of when to pull the plug, and you have to know where to go next," said Swartzwelder. Use your technology until you hit a certain type of challenge and then have a plan in place of what to do next. Plan for what to do if something isn't working, so you don't have to find an administrator to help. Know what your solution to a problem is ahead of time, then address the challenges you faced during the day afterward, so technology snags don't interrupt your workflow. If providers know they are expected to use a system until they encounter a problem and then pivot to a solution, they will be more inclined to get comfortable using that system.
See the Potential
Does the return on investment (ROI) for a language processing technology pay off as opposed to simply hiring more coders? Swartzwelder said that "any time operationally you can reduce human error there's a benefit to it." He went on to say that even though AI technology still does have its errors, it is far less consistently wrong than a human coding team. Human coders receive and process feedback more slowly than computer systems which can take large amounts of feedback from your organization and other organizations and compile it rapidly for ROI improvements.
But adding technology is not a replacement for hiring more coders. More coders are needed all the time as coding becomes more complex and social determinants of health codes are being added to every claim. "It's just going to take more and more and more. So, what I see is this not hindering (this technology not impacting) what's currently there, but helping us absorb some of the growth and some of the complexities that are about to come," said Swartzwelder. "We see healthcare just getting more and more complex … and I don't see that ending any time soon." The ROI comes from getting ahead of the future growth, the future complexity, and the future expansion and volume.
Shew added that it may take some time for AI to become a positive investment, and that patience is needed. "Just having realistic goals and plans and expectations, I think, can also go a long way toward making it successful," she said.
Embrace the Future
Implementing AI into your practice can be a big adjustment, but it can also provide big benefits when every team in your office works together. Swartzwelder advises, "Be open to these types of things. See technology, sort of welcoming it, like maybe it's not here to challenge my job, but it's challenging me to shift in my knowledge base, and I think that's really amazing." You can end up being the quality assurance to the technology down the road. Getting ahead of what's coming in the healthcare industry will mean you're prepared and educated for it and you're able to provide a meaningful contribution.
Bonus: Listen to Jacob Swartzwelder as he talks about implementing an AI program in a short video clip from RISKCON 2022 in the electronic version of the September Healthcare Business Monthly, available in your My AAPC account.
Latest posts by Lee Fifield
(see all)