Scribing: A Very Old and Up-to-date Profession for Coders
By admin aapc
In Billing
October 6, 2010
Comments Off

on Scribing: A Very Old and Up-to-date Profession for Coders
By Jim Strafford, CEDC, MCS-P
A health care profession that is booming and can stake a claim as being among the world's oldest is scribing. Scribes appear frequently in the Bible and ancient history as "record keepers" who transmitted legal texts and other documents. Four thousand years later, the modern scribe also transmits legal documents such as emergency department (ED) charts and documentation for other medical specialties.
Modern scribing has been around for several decades. In the late 1970s, a study by the "Annals of Emergency Medicine" found that scribes who "shadow physicians" and "act as human tape recorders" increased physician efficiency and improved chart documentation. Why, then, has the use of scribes only increased dramatically in the past five years (from a handful of practices to over 500 utilizing scribe services), particularly in ED practices?
"The implementation of electronic medical records [EMRs] in many emergency departments has required a physician learning curve," suggests Dr. Luis Moreno, chief medical officer of Scribe America. "The systems often aren't user friendly. As a result, EMRs actually increase chart documentation time. Interacting with a computer terminal instead of a patient is not an efficient use of a physician's time; thus, the need for scribes."
Advantages of Scribes
Several additional factors have influenced the scribe boom. These include:
ED overcrowding and patient throughput issues require more efficient use of physicians' (and other medical providers') time.
As all coders know, documentation guidelines require an emphasis on time-consuming documentation of history/physical and medical decision making (MDM), plus all other chart elements.
With recovery audit contractors (RACs) and other government and payer oversight, the importance of complete, compliant, and medical necessity-supported charts has become critical.
"EDs must become more efficient from both a clinical and revenue-generation perspective," Dr. Moreno notes. "A recent article from the Society of Academic Emergency Medicine demonstrated that the addition of a scribe collaborator results in an additional 24 RVUs [relative value units] during one 10-hour provider shift. Another article, written by Dr. Bukata of Southern California, calculated that every minute spent on documentation and not seeing the next patient costs $18.00. Additional benefits, such as being able to task the scribe to hunt down labs or relatives and perform data entry, allow the physician to focus on higher levels of thought relating to patient care—as well as leave at the end of their shift instead of hours later."
Dr. Craig Gronchewski, chairman of Princeton University Emergency Department, does not use scribes yet, but sees many advantages. "Burnout continues to be an issue for ED physicians," he notes. "A less chaotic, more efficient work place improves the quality of work life for all providers in the ED."
Scribe's Role in Medicine
The scribe shadows the physician and records all of the chart elements that coders look for in determining evaluation and management (E/M) levels (and procedure codes). These include all elements of history, physical, and MDM. Scribe guidelines emphasize that scribes are recording these elements strictly from physician direction. Like coders, scribes cannot assume that something was done without clear direction from the physician. Scribes also document consults with other physicians, review old records, labs, ordered diagnostics, and findings. An effective scribe documents all of the elements for the all-important MDM element of documentation.
Scribes have begun to morph into a broader role in the ED. Scribes may visit the patient to record review of systems (ROS), family history, social history, and past medical history. In the outpatient setting, these do not require physician presence—but do require documented physician review (physician presence is required in the inpatient setting, according to the Centers for Medicare & Medicaid Services (CMS)). Overall, scribes provide a complete service to physicians, increasing physician efficiency and job satisfaction.
Scribe companies generally hire college students interested in a career in the medical field. "In the past, we have seen coders and scribes as having different skills," Dr. Moreno admits. But he quickly adds, "We now are beginning to see the very close relationship between scribe and coder. We plan to increase coding training for our senior scribes. In fact, we have begun to discuss the concept of scribes working hand-in-hand with onsite coders. This could be an ideal situation for assuring both documentation and coding is completed in 'real time,' not several days later."
Prospects for Employment
In a slow economy, there are plenty of openings for scribes. Scribes must be on-site, and many EDs are implementing their own scribe services. Openings often are posted on scribe organizations' websites. Scribe companies are recruiting prospects from local universities nationwide, especially among students with some medical or mid-level training. These companies provide classroom and on-line education—plus hands-on experience in the clinical setting, witnessing and recording actual patient encounters. Because turnover is expected as scribes graduate from school, there is a constant need for new scribes.
An effective scribe must not be squeamish at the sight of blood and other body fluids, have the fortitude and patience to stay on his or her feet and take constant direction from doctors and nurses, plus have people skills and the ability to deal with a high-intensity, chaotic environment. But for the right coder, scribing could be a perfect fit. "We recognize that a big change in how we view scribes may be in the creation of the scribe who also codes," Dr. Moreno says. "That is why we have begun to provide coding training and coding certification for our senior personnel and trainers."
Latest posts by admin aapc
(see all)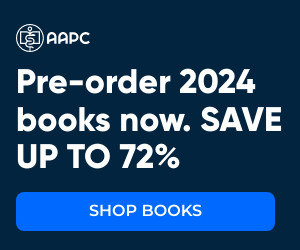 No Responses to "Scribing: A Very Old and Up-to-date Profession for Coders"