Hearing Aids Go OTC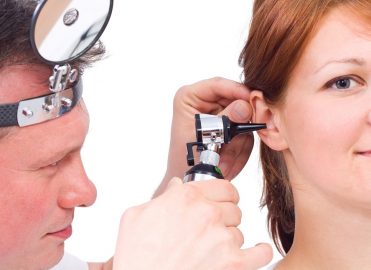 Patients will see expanded accessibility to devices and services, but providers will feel a payment pinch.
Two recent rulings impact audiologists and patients who rely on hearing aids for quality of life. The first is the U.S. Food and Drug Administration's (FDA) "Medical Devices; Ear, Nose, and Throat Devices; Establishing Over-the-Counter Hearing Aids" Final Rule released Aug. 17 and the second is the 2023 Medicare Physician Fee Schedule Proposed Rule released July 7.
Hearing Impaired Have More OTC Options
The FDA's Aug. 17 press release makes over-the-counter (OTC) hearing aids more accessible and more affordable to millions of Americans. The lower cost hearing aids will be available without a medical exam, prescription, or fitting adjustment by an audiologist and may be seen as early as mid-October. The new FDA rule "is designed to assure the safety and effectiveness of OTC hearing aids, while fostering innovation and competition in the hearing aid technology marketplace," according to the press release. The improved access to hearing aids will be for patients with mild to moderate hearing loss.  
FDA Commissioner Robert M. Califf, MD, said, "Establishing this new regulatory category will allow people with perceived mild to moderate hearing loss to have convenient access to an array of safe, effective and affordable hearing aids from their neighborhood store or online."
Audiologists Feel a Payment Pinch
The MPFS proposed rule will decrease payment for audiologists and speech-language pathologists in 2023, but also will give Medicare patients access to limited audiology services without a physician order.
According to the American Academy of Audiology, the proposed MPFS update affects audiology payment as such:
The CY 2023 proposed conversion factor (CF) is $33.0775. This represents a decrease of -4.42 percent from the 2022 CF of $34.6062, absent action from Congress. This is largely a result of the expiration of a 3 percent increase to the conversion factor at the end of calendar year 2022 as required by law.
The American Academy of Audiology also notes that, in the proposed rule, the Audiology Services Payment Values table does NOT include "the 3 percent reduction in the conversion factor. Therefore, the stated impact to audiology overall appears to be different than presented in Table 138: CY 2023 PFS Estimated Impact on Total Allowed Charges by Specialty (pg. 1439)."
For a comprehensive list of 2023 MPFS Proposed Rule Payment Chart for Audiology Services, go to the American Academy of Audiology website.
Coding Changes Reflect No Physician Referral Rule
The Centers for Medicare & Medicaid Services (CMS) proposes that in 2023 patients have direct access to an audiologist (without a physician referral) once every 12 months for non-acute hearing assessment only. A new HCPCS G-code is being created to capture this:
GAUDX   Audiology service(s) furnished personally by an audiologist without a physician/NPP order for non-acute hearing assessment but not audiology services that are related to disequilibrium, or hearing aids or examinations for the purpose of prescribing, fitting, or changing hearing aids.
Audiologists are to use the GAUDX code instead of billing audiology services they already provide as defined by 34 CPT® codes that represent audiology services. The proposed 34 codes for tests that audiologists can provide without a physician or non-physician practitioner (NPP) referral to be replaced by GAUDX (when performed after every 12 months), include: 92550, 92552, 92553, 92555-92557, 92562, 92563, 92565, 92567, 92568, 92570, 92571, 92572, 92575-92577, 92579, 92582-92584, 92587, 92588, 92601, 92604, 92620, 92621, 92625-92627, 92640, 92561-92563.
If the patient returns for services before the 12 months, audiologists need an order/referral and to report the proper CPT® code that captures their service(s). The American Academy of Audiology says, "Since the proposed GAUDX code is generic, the tests provided could include those that are split into PC/TC (professional component/technical component) and those that are not." When billing, be sure every test is documented in the medical record. In the CMS proposed rule, only one unit of code GAUDX can be billed and "1" should be inserted in the "days or units" block 24G on the CMS-1500 Claim Form.
CMS proposes to use combined values of the most frequently serviced CPT® audiology codes to provide value to GAUDX. For example:
92557 Comprehensive audiometry, threshold evaluation and speech recognition (92553 and 92556 combined)
92567 (Tympanometry (impedance testing)
CMS believes 92557 (combined 92553 and 92556) and 92567 represent the most common, "typical" services provided by audiologists.
Medical associations, such as the American Speech-Language-Hearing Association (ASHA), have reservations about the new access to audiology services. According to ASHA, "Although ASHA supports Medicare beneficiaries' ability to access audiology services without a physician or practitioner order, this particular provision is limited, problematic, and, as proposed, could create significant administrative burdens for audiologists and access difficulties for Medicare beneficiaries."
---
Resources
FDA Finalizes Historic Rule Enabling Access to Over-the-Counter Hearing Aids for Millions of Americans | FDA
Calendar Year (CY) 2023 Medicare Physician Fee Schedule Proposed Rule
2023 Medicare Outpatient Proposal Cuts Fees, Includes New Provision on Access to Audiologists (asha.org) – ASHA Wire, Leader Live
2023 Proposed Rule – Medicare Physician Fee Schedule – The American Academy of Audiology
2023 MPFS Proposed Rule Payment Chart for Audiology Services
---
Latest posts by Michelle Dick
(see all)