Advice From a COBGC™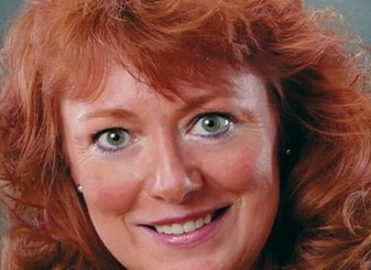 AAPC member Kate Tierney, CPC, CPC-P, CDEO, CMPA, CRC, CPC-I, CEDC, CEMC, CGSC, COBGC, has worked in the business side of healthcare for more than 30 years as a coder and administrator. She has spent the last five years employed as a national coding educator for Optum Risk – Quality and Provider Enablement.
AAPC asked Tierney about her experience with earning the Certified Obstetrics Gynecology Coder (COBGC™) credential, how it has helped her career, and what sort of advice she has for anyone considering the specialty certification.
What led you to obtain the COBGC™ credential?
I started my coding career in an ob-gyn office answering phones and placing patients in exam rooms and then began helping with insurance claims when we got a computer and a modem. (Yes, this was a long time ago!) The COBGC™ credential was the logical first specialty certification for me based on my previous experience. When I started teaching coding classes, I knew if I obtained specialty certifications it would help my students and also prove that I had that higher level of knowledge for the rest of my career.
Do you have any tips for individuals preparing for the COBGC™ exam?
Even if you have some ob-gyn coding experience, take the AAPC course, get the study guides and practice exams, and make sure you are REALLY familiar with the CPT® guidelines for billing obstetrics. Many payers have their own rules and exceptions for billing obstetrics, and they can be confusing when taking the exam. Stick to the guidelines in the CPT® book.
How has the COBGC™ credential helped you in your job/career?
I passed the COBGC™ exam in 2006, and that experience helped me develop the material and questions for the ob-gyn chapter of the 2011 AAPC Official CPC® Certification Study Guide. As a coding instructor, I have been able to pass on an extra level of knowledge to my medical coding students, as well as enhance the information I share while teaching the Certified Professional Coder (CPC®) and Certified Risk Adjustment Coder (CRC®) exam review classes for my company and for local chapters.
Who do you think would most benefit from the COBGC™ credential?
Coding instructors, ob-gyn coders, and anyone who would like to expand their knowledge into the area of obstetrics to make themselves more attractive to recruiters and employers. I know that each and every one of my credentials has enhanced my knowledge and credibility while teaching and speaking to providers and students.
What resources do you use most to earn your continuing education units (CEUs)?
Regional and national conferences, local chapter meetings, AAPC webinars, the Centers for Medicare & Medicaid Services (CMS) webinars, and Healthcare Business Monthly magazine. I almost always learn something new from these resources since our codes and guidelines are always changing.
Latest posts by Lee Fifield
(see all)