Help Is Available For Hurricane Victims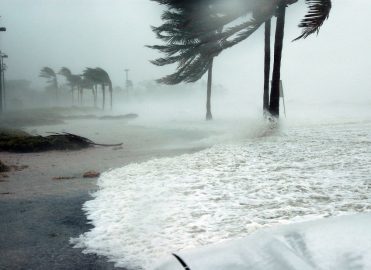 The government is taking care of business and AAPC membership is taking care of their own.
The federal government has declared public health emergencies (PHEs) in Puerto Rico in response to Hurricane Fiona, effective Sept.17, and in Florida in response to Hurricane Ian, effective Sept. 23. In two separate press releases, the Centers for Medicare & Medicaid Services (CMS) says it "stands ready to assist with resources and waivers to ensure hospitals and other facilities can continue to operate and provide access to care to those impacted by the consequences of the hurricane."
If you reside/work in an area affected by Hurricane Fiona or Ian, please be aware of the resources available to you.
Available Resources for Healthcare Providers
A good place to start is the Disaster Preparedness Toolkit, which offers resources for healthcare providers to ensure continuous care to enrolled patients. Take advantage of the Preparedness and Response Toolkit and an inventory of Medicaid/CHIP disaster-related authorities and regulatory exceptions for all state Medicaid agencies.
Be aware that a Section 1812(f) waiver of the Social Security Act permits CMS to cover skilled nursing facility (SNF) care without a three-day inpatient hospital stay for beneficiaries who are displaced or are otherwise affected by the emergency. Also waived is the 60-day requirement between benefit periods for beneficiaries who have been delayed or prevented by the emergency from starting or completing their current benefit period. These individuals qualify for a one-time renewal of coverage for extended care services and up to an additional 100 days of SNF Part A coverage.
Also, a special qualified health plan enrollment period for individuals and their dependents who experience a qualifying event remains in place.
Healthcare providers who need additional flexibilities — over and above the 1135 waivers for COVID-19 still in place — specific to the effects resulting from Hurricane Fiona or Ian can submit a request to CMS.
Available Resources to AAPC Members
The AAPC Chapter Association Hardship Fund helps chapter members who have been in a devastating event, such as Hurricanes Fiona and Ian. If you would like to help those in need, please consider donating to this important cause. All donations go directly to those who apply for assistance.
If you would like to help, make checks payable to the AAPCCA Hardship Fund and mail your donation to:
AAPCCA-Hardship Fund
2233 S. President Drive, Salt Lake City, UT 84120
If you are an AAPC member affected by Hurricane Fiona or Ian, or know a member who needs assistance, please consider applying.
Latest posts by Renee Dustman
(see all)