AAPC to Host Free Career Fair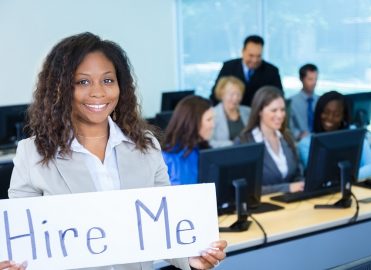 Employers and job seekers will get a chance to make meaningful connections at this virtual event.
AAPC will hold its first virtual career fair on Oct. 27, 2022, from 10 a.m. to 2 p.m. EDT. The training and credentialing organization says its goal is to connect its members to employers who are in need of workers trained in medical billing, coding, auditing, compliance, and practice management.
"This is truly an event for all our members," AAPC Executive Director of Membership, Chapters, and Events Brian Van Norman said during a Facebook Live airing on Oct. 6. "We want to bring the recruiters and our members together and have an opportunity to connect."
Whether you are a student not yet certified, newly certified and looking for your first job in the business of healthcare, or a seasoned professional looking for a change, this is a unique opportunity for AAPC's 220,000 and growing membership.
What to Expect at a Career Fair
The first step to attending AAPC's career fair is to register for the event online. During the registration process, you'll have the opportunity to upload a photo for your profile, specify your AAPC certifications and area of experience, and upload your resume. If you're not ready to upload your profile image or resume at the time of registration, you can always go back and add those things later.
During the career fair, there will be virtual employer booths you can visit and employers will be able to schedule interviews with anyone who is registered.
Additionally, AAPC's National Advisory Board Career Development Committee will be available to answer questions and provide resources and tools for jobseekers. And coder owned and operated Project Resume will provide low-cost services and products, which include a resume review, career fair guide, and productivity tracker.
"Treat this like it's an in-person interview," Van Norman said. That means come prepared and ready to represent. Even if you can't attend this event, it's recommended that you register and submit your resume, which employers will keep on file.
Hiring Companies at the Career Fair
At press time, there were 10 companies signed up and eager to fill positions with AAPC members. The current list includes:
Aston Carter
AQuity Solutions
Change Healthcare
Cotiviti
CSI Companies
Enhanced Medical Revenue
Guidehouse
Optum
The Coding Network
United Healthcare Group
If you are an employer and interested in participating in AAPC's career fair, please contact AAPC Advertising and Events Account Executive Michelle Miller at michelle.miller@aapc.com.
A Key Reason to Attend a Career Fair
Perhaps the best reason to attend AAPC's job fair was pointed out by a member watching the Facebook Live airing. Grabiela Juarez, COC, CPC, CPMA, said about the virtual career fair, "It's nice because there is no AI screening resumes. You get direct access [to employers]."
Juarez is referring to the robot screening used by online recruiters, such as LinkedIn and Indeed. This artificial intelligence (AI) software often overlooks qualified candidates simply because their resumes lack certain keywords. As a result, a serious disconnect has occurred between employers and potential employees.
"Employers are just as frustrated by the hiring process thru Indeed and LinkedIn," Miller said. There are over 2,000 active positions for coding, billing, etc., Miller said. "CSI Companies has over a thousand positions for CPC-As," she said during the Facebook Live airing.
The common adage, "You can't get a job without experience, and you can't get experience without a job" does not apply here. According to Miller, companies are looking for entry-level and apprentice coders and billers. Even if you haven't taken your exam yet, you should plan on attending this event, she said.
Member Benefit
AAPC offers its members other career-minded benefits including Project Xtern, its Job Search tool, an annual Salary Survey, and a Mentorship Program.
"This is all about our members," Van Norman said. "We want to keep increasing the value of membership."
Latest posts by Renee Dustman
(see all)