CMS Releases 2023 Medicare Handbook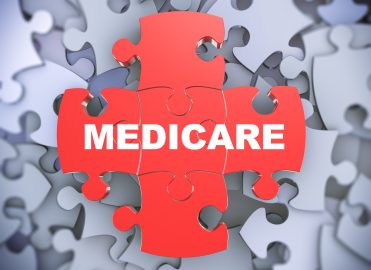 Encourage your patients to go digital this year with an electronic handbook and Medicare notices.
The official U.S. government Medicare handbook, Medicare & You, is now available for 2023. Patients can help Medicare save money and go green by signing up to receive an electronic copy and requesting electronic Medicare summary notices. The handbook includes everything patients and caregivers need to know about Medicare, including information on types of Medicare plans, payment options, and patient rights and protections. Medicare recipients can also use the handbook to find out if Medicare covers a test, item, or service. Information about signing up for Medicare and enrollment periods can also be found.
New and important information for the coming year includes:
COVID-19 updates;
Special enrollment periods;
New start dates for coverage;
A new benefit for kidney transplants and immunosuppressive drug coverage;
Accountable Care Organizations;
State help with Medicare health and drug costs; and
Mental health and wellness help in a crisis.
Look for flags in the Medicare handbook that point to new and important information, as well as icons that designate preventive services.
What's New
There are several new and updated directives for Medicare in 2023. Look for the following in the 2023 Medicare handbook:
Colorectal cancer screenings: If a doctor finds and removes a polyp or other tissue during a colonoscopy or flexible sigmoidoscopy, patients pay 15 percent of the Medicare-approved amount for the doctors' services. In a hospital outpatient setting, patients also pay the hospital a 15 percent coinsurance. The Part B deductible doesn't apply.
Depression screening: Medicare still covers one depression screening per year. But if a person is in crisis, they can call or text the suicide and crisis lifeline at 988, or chat with lifeline support at 988lifeline.org.
Lung cancer screenings: Medicare covers lung cancer screenings with low dose computed tomography once per year if the patient:

Doesn't have signs or symptoms of lung cancer (is asymptomatic)

Is either a current smoker or quit smoking within the last 15 years

Has a tobacco smoking history of at least 20 "pack years" (an average of one pack, or 20 cigarettes, per day for 20 years)

Gets an order from their doctor
Patients pay nothing for this service if their doctor accepts assignment. (Assignment is an agreement by a doctor, provider, or supplier to be paid directly by Medicare, to accept the payment amount Medicare approves for the service, and not to bill the patient for any more than the Medicare deductible and coinsurance).
Transplant and immunosuppressive drugs: Currently, if a patient only has Medicare because of end-stage renal disease (ESRD), their Medicare coverage, including immunosuppressive drug coverage, ends 36 months after a successful kidney transplant. Beginning Jan. 1, 2023, Medicare will offer a new benefit that helps continue to pay for immunosuppressive drugs beyond 36 months if a patient has no other health coverage. This new benefit only covers immunosuppressive drugs and no other items or services. It isn't a substitute for full health coverage. Signup for the new benefit began Oct. 1, 2022. If a patient signs up by Dec. 31, 2022, coverage will start on Jan. 1, 2023. To sign up, patients should call Social Security at 1-800-772-1213. TTY users can call 1-800-325-0788.
Note: A premium will be paid for this benefit, but the premium amount was not available at the time of this posting. To get the latest cost information, visit the Medicare website.
Learn More
To download the Medicare handbook or learn more about Medicare programs, go to Medicare.gov, and visit Medicare.gov/publications to download PDFs on benefits, patient rights and protections, staying healthy, and more. Visit YouTube.com/cmshhsgov to watch videos covering a variety of healthcare topics.
---
Resources:
https://www.medicare.gov/publications/10050-Medicare-and-You.pdf
https://www.medicare.gov/medicare-and-you
https://www.medicare.gov/go-digital
Latest posts by Lee Fifield
(see all)