10 FAQs About E/M Guidelines and Coding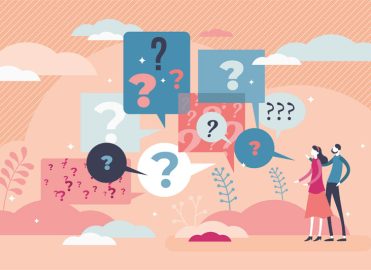 Industry experts explain the intricacies of the 2021 E/M guidelines.
During the Evaluation and Management (E/M) Panel general session at AAPC's HEALTHCON in March, an expert panel made up of a physician, coder, auditor, payer, and a representative from the American Medical Association (AMA) answered audience questions regarding the 2021 E/M guidelines for office/outpatient visits.
The panelists were AAPC's Chief Product Officer Raemarie Jimenez, CPC, CDEO, CIC, CPB, CPMA, CPPM, CPC-I, CANPC, CRHC, Jaci Kipreos, COC, CPC, CDEO, CPMA, CRC, CPC-I, CEMC, Samuel Le Chase, MD, MPH, CPC, CRC, CPC-I, and CPT® Assistant Managing Editor Leslie Prellwitz, with 2022-2025 National Advisory Board President Colleen Gianatasio, CPC, CPCO, CPC-P, CPMA, CRC, CPC-I, moderating.
Here are Q&As that came out of that session.
Q1: Can I bill an office visit for an upcoming procedure — for example, a pre-visit for a colonoscopy?
RJ: When codes are valued, part of the relative value unit (RVU) is taking into consideration the pre-work done for doing the procedure. It's not that they're not getting credit for it; it's already included in that procedure. It's not separately billable to do a pre-evaluation on something that's coming up.
Q2: I have an orthopedic surgeon who thinks if he merely cosigns the PA's note that the office visit can be billed under him. He goes into the room, introduces himself, and simply states in his note that he agrees with the PA's plan and findings. This is not a residency scenario. Is it incident-to?
JK: The provider would have to make a medical decision for it to be an incident-to service; it's not just a signature — there has to be participation. The provider has to see the patient and make a decision regarding their care and treatment plan and document their work.
RJ: The whole reason why we have qualified healthcare professionals (QPPs) is to help build efficiencies in the practice. You may only get 85 percent if the patient sees the QPP versus the physician, but what if that physician was able to see five more complex patients that day because the mid-levels were allowed to help out?
Q3: What are your thoughts on pharmacists reviewing the meds and taking patient history, and then the physician dropping in and not really examining the patient, and then wanting to bill a 99212?
LP: My first question would be: What is the work that the physician is doing?
SC: If you have reviewed this medication list, it's been reconciled, and then you're signing off on it and you're responsible for it, I would say that there probably is more to it than just poking your head in and waving. But it depends on what the details are in the note and what actually happened. It doesn't take much to meet the criteria for a Level 2, but it should be more than "Good morning."
Q4: If a provider has a pre-op visit and the decision for surgery will only be made after testing — an EKG, for example — would that visit get credit for the decision for surgery?
JK: I have given credit before. I wouldn't say I've done that every time, but if the provider feels strongly that this is the best course of treatment, I will give credit for it under risk — not global or modifier 57. This is a case-by-case scenario.
SC: The EKG would be more about if something would stop the surgery, so I would also give credit for that.
Q5: Is an E/M for a surgical pre-visit performed outside of the global period billable?
JK: This is considered preoperative even though it's not the day of or the day before, so it doesn't need that 57 modifier. It's still built into the payment. The only time I see this as something separate and different is if the patient suddenly has an enormous amount of questions; they are now wondering "Why am I doing this?" and the questions are well documented.
SC: I would add that not everybody is the same. There are some patients where you decide that it's time to have a knee replacement, for example, but you're not sure that they are medically cleared, so you're not scheduling them. It may be quite some time, maybe months before that patient is ready.
Q6: Can you please explain post-surgical care in the inpatient setting? For example, the ortho performs hip surgery and hands the patient over to the hospitalist for pain management. Assume the patient has Medicare. Using the aftercare modifier for the hospitalist, will that take away the global fee for the surgeon?
RJ: I don't really think that's post-operative care because it's a very specific thing that they're managing. They're not managing the post-operative care of the surgery, so I would think that they would be different; the hospitalist would bill their subsequent visit, or what have you, while they're in the hospital. It wouldn't be part of the global because they're not part of that surgical practice that performed the surgery.
E/M Lessons Learned
On the final day of HEALTHCON, in the general session "2021 E/M Lessons Learned," Jimenez addressed several questions posed by conference-goers.
Q7: Providers I work with continuously just want to note issues in the assessment and plan (A/P) without noting anything in the history or exam. Is this acceptable?
RJ: How is that going to be clinically helpful to your partners in the practice? How do you expect to remember what was going on with that patient? The history and exam give us the opportunity to really understand the complexity of the problem and how the patient has been progressing on the treatment plan. If they do have a complication or a complaint, was it even addressed in the exam? The reason for medical documentation is to help deliver quality patient care. We use it to support coding, but that is not the main focus. One provider has to understand what another provider did and how the patient is responding. The whole reason why we've gone to an electronic health record is to be able to share information so that we're not duplicating services and we're not starting off with a clean slate every time a patient is seen. We use documentation to support our quality measures. We use it for risk adjustment. There are so many purposes for the medical record, and if our only focus is to get an E/M service, then we're doing it wrong.
Q8: Where the physician and nonphysician practitioner (NPP) see the patient together and the NPP creates the documentation, what has to be documented to bill for the physician?
RJ: You want to see that the physician had a face-to-face encounter, and you also want to make sure that it was medically necessary. There are instances where the physician might just come in and say, "Hey, how are you doing?" That's not a medically necessary component of supporting that care, so you want to see what the mid-level provider or nurse practitioner performed, as well as what the physician performed. From a CPT® perspective, if you have a physician and a nurse practitioner both seeing the patient, it's going to be considered spit/shared. You'll combine their documentation to come up with one code and bill it under the physician's NPI.
Q9: What's the difference between a review and an interpretation?
RJ: When a provider reviews something, it's going to be something like a computer-generated report that just gives them data they're just reviewing, like lab results. For the interpretation, they're reviewing the lab elements and coming up with information that they can use. An interpretation, for example, is a provider looking at an X-ray and writing their observations, noting any abnormalities or changes, and incorporating that into their note. If a patient is seen in an outpatient hospital clinic and has an X-ray, the internal medicine doctor is going to look at that X-ray and decide what course of treatment is necessary. The radiologist is going to do an official read for compliance and to have that interpretation within the medical record. It doesn't discount the work that the internal medicine provider did in using that information to guide their clinical judgment. The radiologist is going to bill for the interpretation, but the internal medicine doctor did the work and has to get credit for it, and that's where we would give the credit, under medical decision making, because they cannot bill a separate CPT® code. This is another good point when it comes to time. If you are performing other billable services and you're using time as your determining factor for the level of service, it needs to be extremely clear that the time you spent performing other billable services was excluded from your E/M time — that includes interpretations, minor procedures, anything that they're doing that requires a separate CPT® that they're going to be paid for. You're being paid for that work, so you can't also include it in your E/M level time. Total time does not include performing other billable services.
Q10: Regarding MDM risk consideration, what if the provider provided multiple management options, which would get to a moderate level; however, the chances of the patient taking that option are low. Which level would you choose?
RJ: Moderate. A provider can only arm the patient with their best options; they can't make them follow through. The patient may not want to do it, or they couldn't get it arranged. It's what was intended at that visit. If the physician is giving the patient their treatment options that would qualify for a moderate level of risk, and the patient just doesn't want to do it, that doesn't diminish the work the provider did.
Latest posts by Renee Dustman
(see all)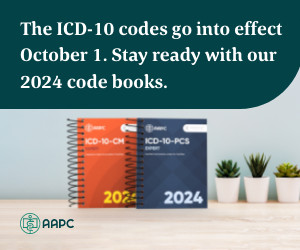 2 Responses to "10 FAQs About E/M Guidelines and Coding"