Member of the Month: Oby Egbunike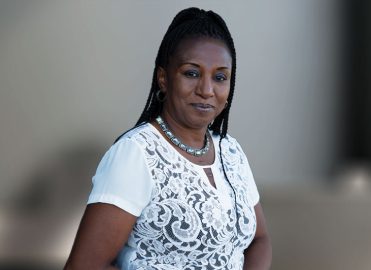 Meet a member who is driven to succeed while helping others along the way.
This month, AAPC has chosen Oby Egbunike, CPC, COC, CRC, CPC-I, CCS-P, as member of the month for her professional dedication and personal spirit. We think her professional journey will inspire you.
How did you get your start in healthcare?
I am originally from Nigeria, where I have a bachelor's degree in mechanical engineering. Prior to getting into medical coding, I worked as a maintenance engineer with Nigeria National Petroleum Corporation. I migrated to the United States in January 1997 and later graduated from Northeastern University Boston with a bachelor's in business administration. I was working as a research and adjustment analyst with Fleet Bank when the bank downsized my position due to a merger and acquisition. I began looking for a job in which I could use my banking skills. I was filing claims for the bank to recover its returned deposited items from the Federal Reserve Bank, and after doing some research, I realized that similar skills are required for processing healthcare claims. This was the beginning of my career in healthcare.
My first job in healthcare was as a paper claims analyst with a billing company in Massachusetts. I was responsible for paper claims submitted to Blue Cross Blue Shield and Medicare. (This was prior to electronic medical records and ICD-10-CM.) I discovered during this time that I had an interest in medical coding and so I pursued my first coding certification. The rest is history. I now have over 10 years of experience in the business of healthcare and I have held various positions within the revenue cycle including physician chart auditing, clinical documentation improvement, chargemaster analysis, outpatient and inpatient coding, and risk adjustment coding.
What is your current occupation?
I am the director of professional coding and education at Beth Israel Lahey Health Care System. I am responsible for the daily management of the coding department, as well as physician education.
What has helped you the most to be successful in this profession?
I am very receptive to change, with the knowledge that not all changes are roadblocks: some come to clear your path. I easily adapt to the turbulence and storms of healthcare by being willing to learn.
I am a frequent contributor to Healthcare Business Monthly magazine and have presented numerous educational seminars for AAPC. I am also a member of the Massachusetts Health Information Management Association Education Committee.
What sort of extracurricular activities are you involved in, and why do you take on these things?
My favorite thing to do is dance. I love to dance with my children. Although the two I dance with have grown and left the house, I still dance a lot. Dancing helps me balance my emotions.
I started gardening in 2020 during the pandemic. I realized that it helps alleviate my stress because when I am out there I am enjoying the fresh air, the peace, and the quietness of the environment. I also run five miles every morning so that I can start my day energized.
What are you most proud of accomplishing in your work?
My path to success. It is not by luck, but by the amazing grace of God that I am where I am today. I have great mentors who assisted me, as well as great family support. I remember having my children quiz me on medical terms when I used to study for certification exams.
Is there anything you want other coders to know? Any sage advice?
If you are a new coder, be willing to learn. Surround yourself with great mentors who can guide you. Attend your AAPC local chapter meetings and serve as an officer if you can. In 2016, I reopened the Burlington, Mass., local chapter that was shut down due to a lack of officers. The chapter also serves members in the neighboring state of New Hampshire.
If you are an experienced medical coder, remember how you started and try to give back. We are all one professional organization. Like I always tell my team in my native Igbo language, "Igwe bu ike," which means "united we stand."
Latest posts by Lee Fifield
(see all)